Pro Success Story: Why General Contractor Taghi Shah Believes It's Critical to Run a Tech-Forward Construction Business
Who: Taghi Shaw, owner, Waze Development LLC, a home remodeling company in Cambridge, Massachusetts.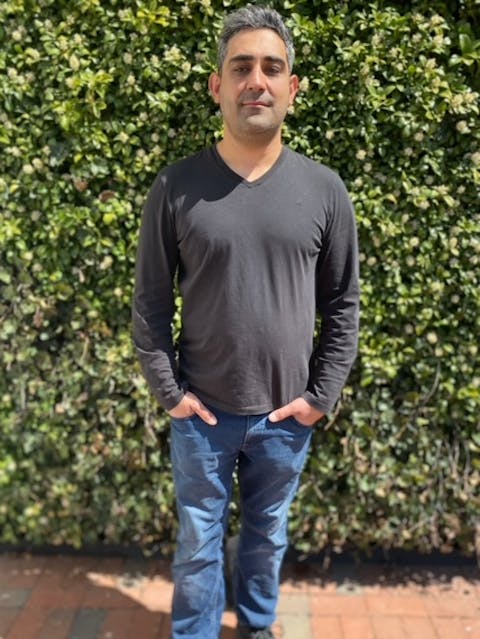 With three employees doing construction work, a team of subs plus finance and marketing team members, Taghi has a lot to manage day-to-day. He still loves working with his hands and "getting down and dirty" on most of his projects, but believes it's critically important for any GC today to use the right tech tools. In fact, he started working for himself because he believed he could provide a better experience for himself and his clients. Today he's taking full advantage of the Houzz Pro mobile app to do just that: winning more business and managing projects successfully from his office, the client site - and even the sofa. 
The Challenge
Taghi knew that he wanted to operate very differently from the contractor he used to work for, both for himself and his customers. "When I first went out on my own, I realized there's a need for a system to be able to put projects together, manage them, and let your clients have access to that during the process."
"Cambridge is a very technology-driven area. So most people in this area expect you to have some kind of a digital estimate instead of paper, which most contractors still use."
Having a system that had everything, yet was easy to use, was a primary concern. "I had used a few other systems, and they were very convoluted and time consuming just to learn. It was very important to me to find a system that was very easy to use and had everything I needed under one roof."
Bringing in the right new business cost-effectively was also a need. "As we started out, we were using different types of lead programs, some of them were on a per lead basis that can add up to thousands of dollars a month, and usually had very minimal return."
The Solution
Taghi takes full advantage of the end-to-end tools in Houzz Pro. Managing leads and clients from the road, and quickly creating estimates that win bids are just some of what Taghi accomplishes with Houzz Pro and the mobile app.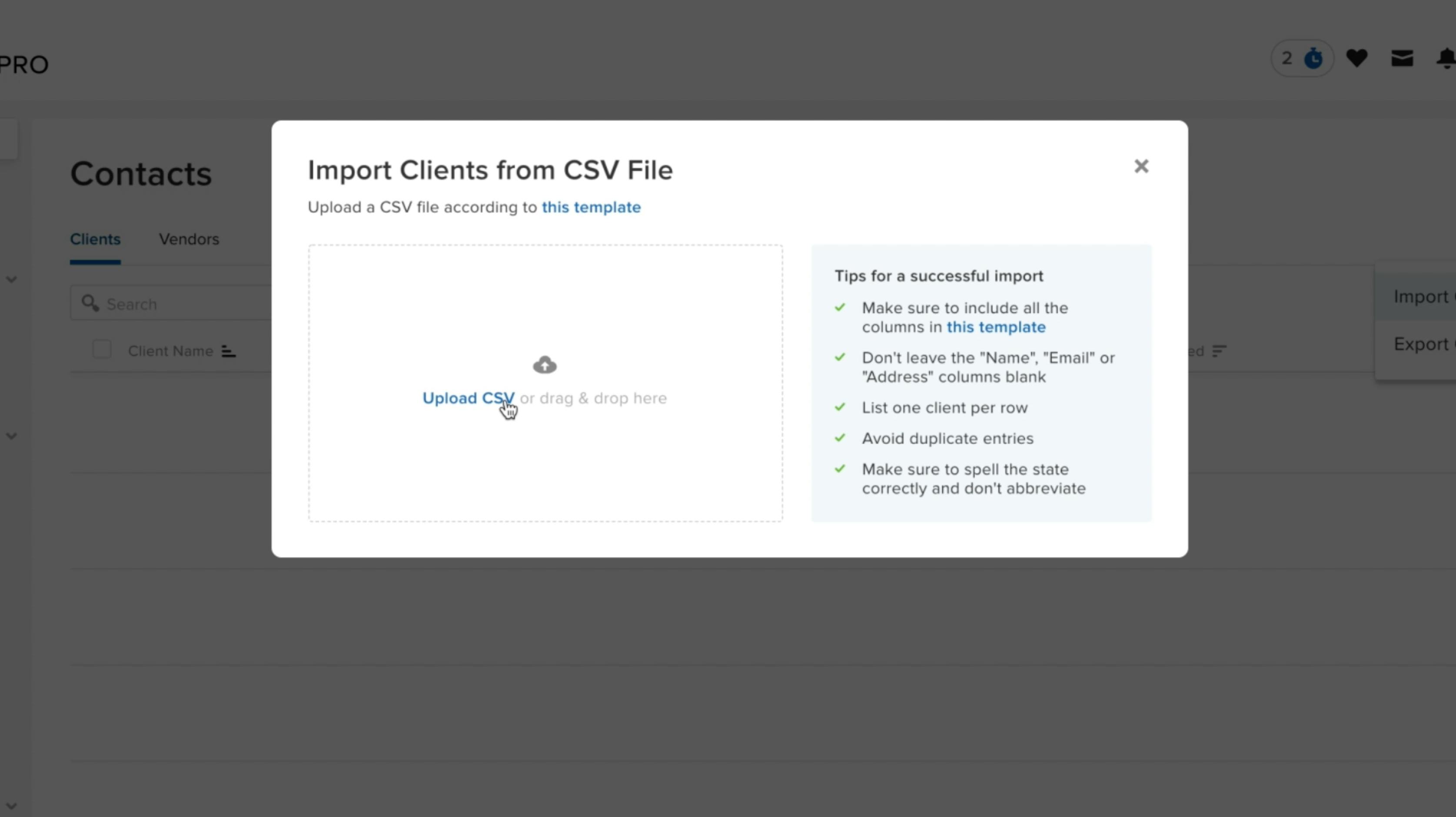 Great Leads and Detailed Information Helps Win Jobs
"Lead generation, invoicing and communicating with our clients are just some of the features that we use daily on Houzz Pro. I use the CRM not only for lead generation, but also to import all my clients. I use that information to send promotional material to my clients, especially holiday greeting cards."
Effective lead generation also moves seamlessly into the Houzz Pro CRM. "The marketing lead generation through Houzz Pro is great. I like the way that the leads come in with detailed information about what the client needs are their address, phone number, email. Everything is readily available for you there to be able to review, contact them right away, set up meetings, phone calls, and move the project forward, which you don't really get with other lead generation programs."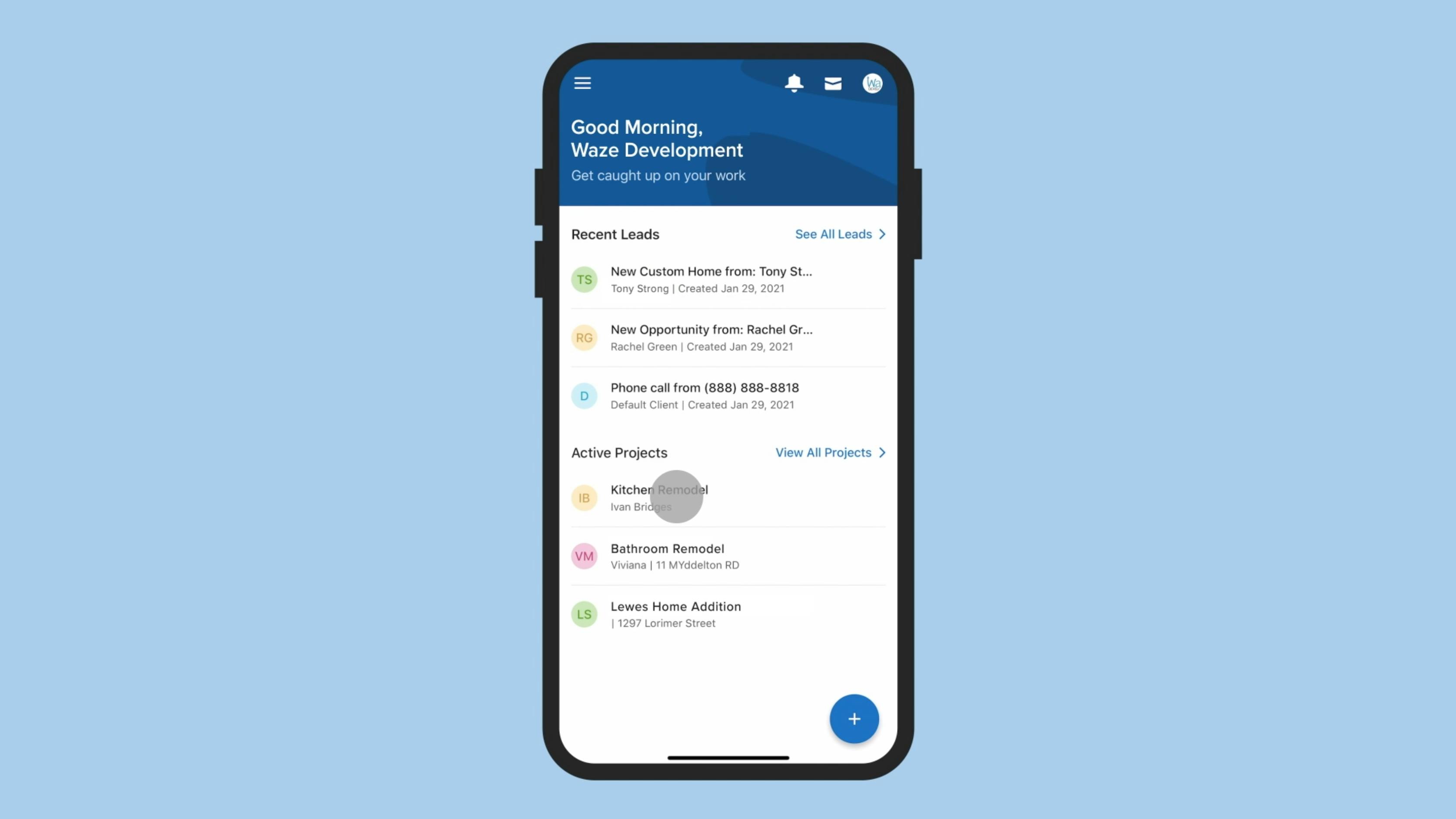 Working Mobile-First
"It's great to have the mobile app because you have all the client's information right at your fingertips. I spend most of my time out on the road. It's very important to have all your information on one system, so when you're out on the road it's easily accessible on the fly."
"I use the mobile application every single day, especially when I'm out on the job and putting estimates together. When I used to work for another contractor, we put estimates together by hand, on paper. You have to draw that up each time, which could take two to three hours per customer."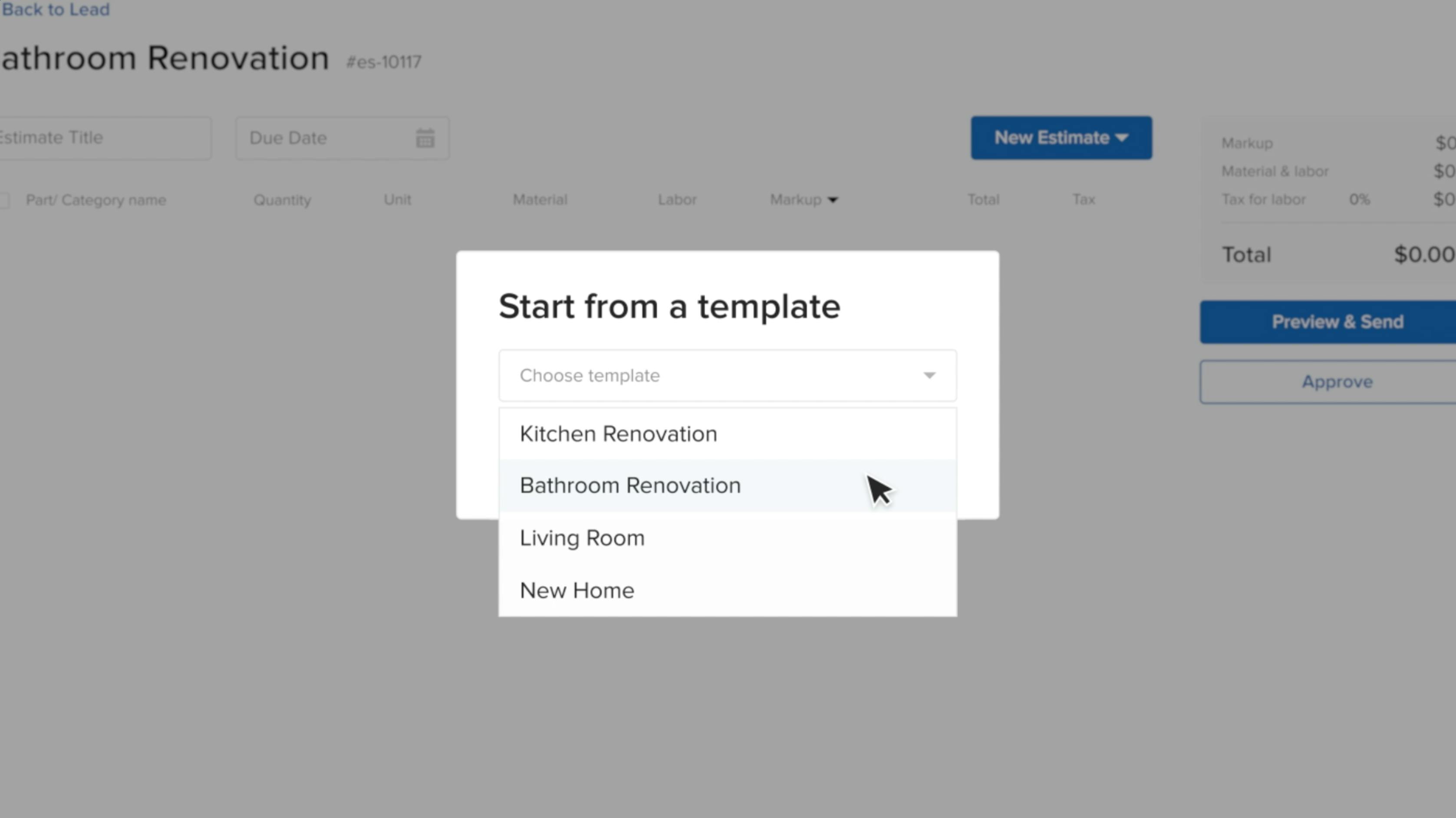 Fast Estimates Win Bids
"With Houzz Pro and the estimate template system, you can really gear everything to what you need. I usually use the mobile app to jot down notes and sketch a couple of things about the estimate. I drop the template in, make a couple edits to it, and have an estimate out to a client in 10 minutes. I can even do it sitting on the couch watching TV. Sometimes I'm able to execute that estimate within five minutes of leaving the client's home."
"It gives clients a positive impression that you can turn around an estimate fast and without having to step foot on site. Especially during COVID, a lot of people don't want you in their home. So I've had clients send us measurements that they took - rough measurements - and expect an estimate. Being able to plug that information into our templates really makes things easy for us. I've been able to secure bids just on that fact."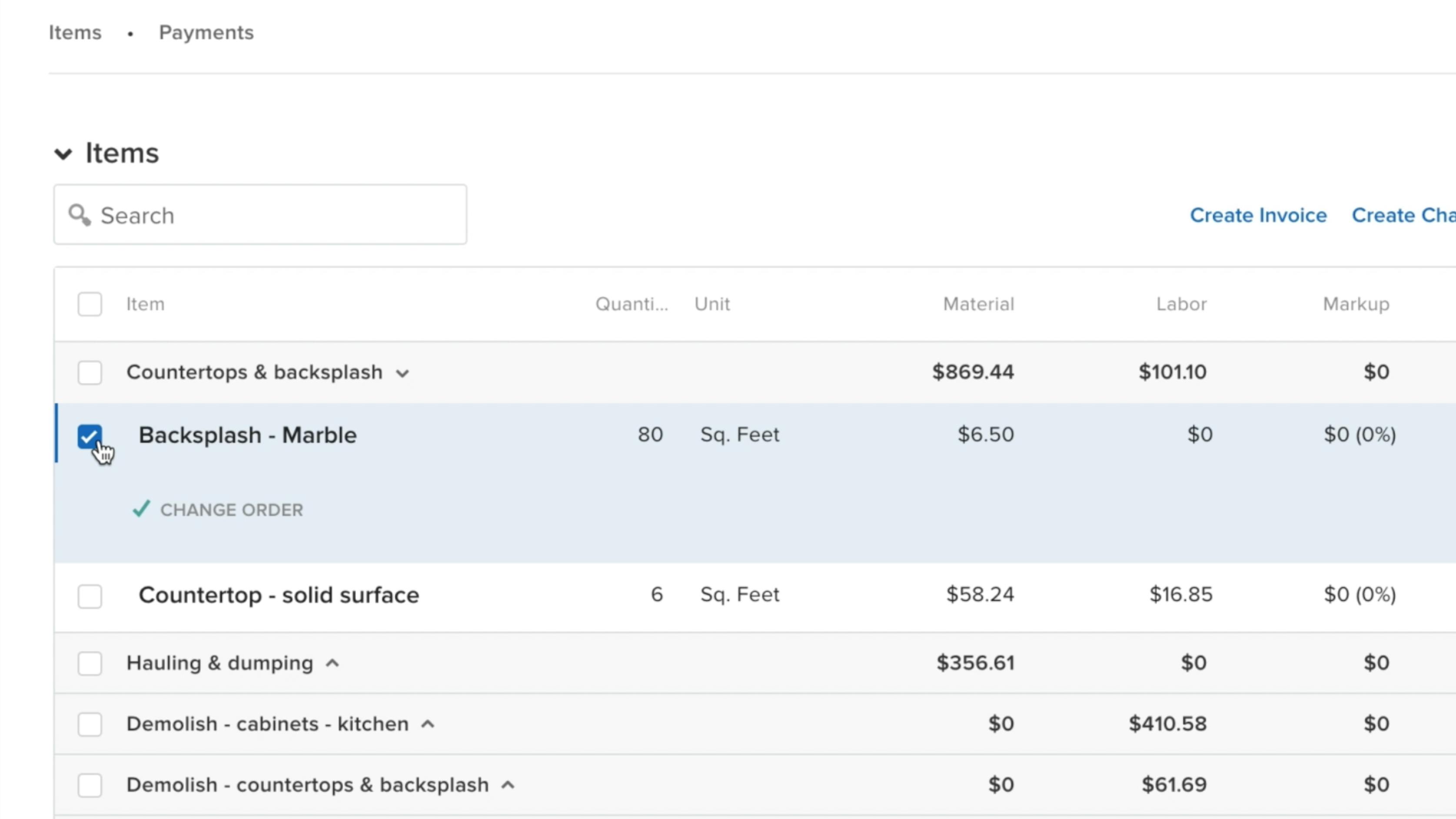 Tracking Client Approvals and Changes
Having an easy way to attach a contract and get an esignature streamlines the process for Taghi and his clients. "We have all our contract agreements uploaded into Houzz Pro, and every time an estimate is put together, we add the contract with a click of a button and it's sent to our clients. And believe me, they read it before they sign it. Contractors are always chasing clients down to sign the contract. An e-signature just makes that so much easier."
Taghi also manages client communications, including change orders, using the Houzz Pro client dashboard. "The client dashboard feature is not only great for viewing estimates and payments, but clients can also view the progress of their project. We use the dashboard feature to upload progress pictures daily. Clients trust you when things are professional and organized."
"Even if you put an estimate together on a job, things come up, especially with old houses, and we do a lot of renovation in old houses. Change Orders is a great feature. It enables you to tell the client there's an issue that needs to be resolved, this is the price, and they can review it and either approve or deny or have you change it."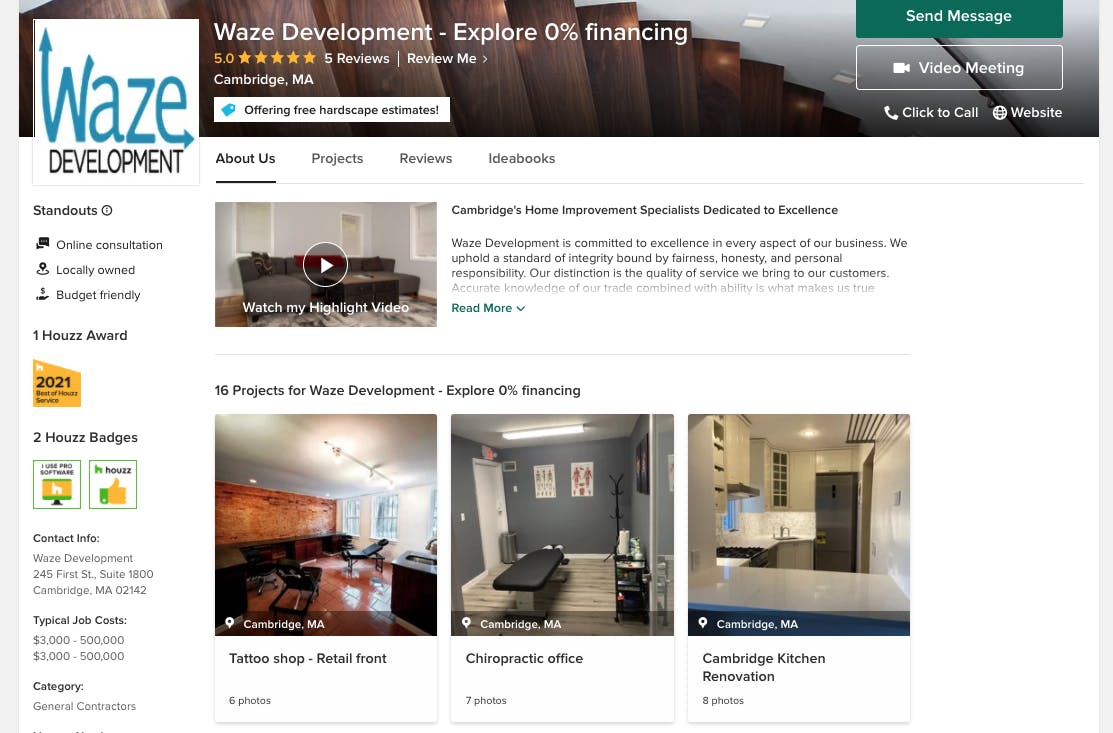 The Outcome
"Houzz Pro cost me much less and I got much more. When I first set out about two years ago, I actually discussed using Houzz Pro very early on, but I was in the middle of using a different system, and I wish I had switched earlier."
"Honestly, it pays for itself. It saves time and money, and in this industry time is money. Having the digital presence and everything under one hood makes your life much easier."
"Anyone that's using pen and paper or free tools really has to step up their game. People who are going to spend real money with you are looking for someone that's professional and Houzz Pro lets you do that. if you feel like at this point you don't want to change, you're going to be left behind."

Want advice delivered to your inbox?
Unlock industry insights and updates for contractors and design pros
By signing up, I agree to the Houzz Terms of Use and Privacy Policy and that Houzz may use my information to contact me about relevant content, products, and services.