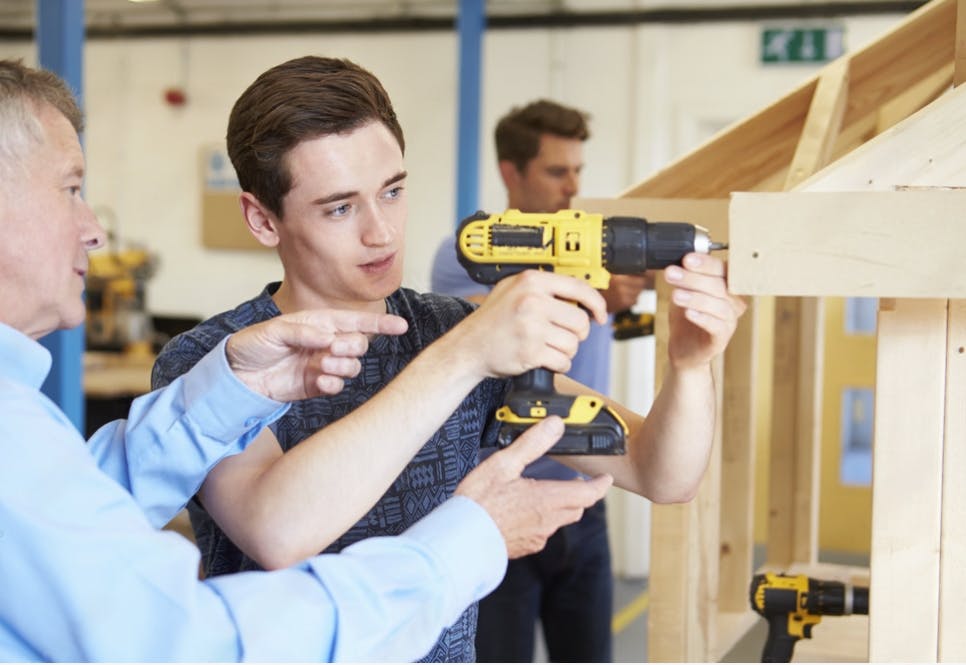 Technology is integrated into every industry today and the construction field is no different. Knowing how to navigate tech tools with ease will give you an advantage as you establish yourself in the building and construction space and thrive in the industry for years to come.  
Savvy professionals, including those you respect today, are likely already using construction business and client management software to successfully bring their clients' dreams to life, create precise and winning estimates quickly, and reach their target customers.  
In this module, you will learn about one of these tech tools, Houzz Pro, an all-in-one business tool used by more than 3 million remodeling and design professionals. This guide focuses on the Houzz Pro management software customized specifically for the needs of builders and remodelers as well as specialty contractors such as cabinet makers, roofers and more.
We cover how the software helps construction pros during every step of their workflow from finding clients to managing projects from start to finish. It is all-in-one and user-friendly software that evolves with industry trends and is mobile-ready, so work can be done anywhere.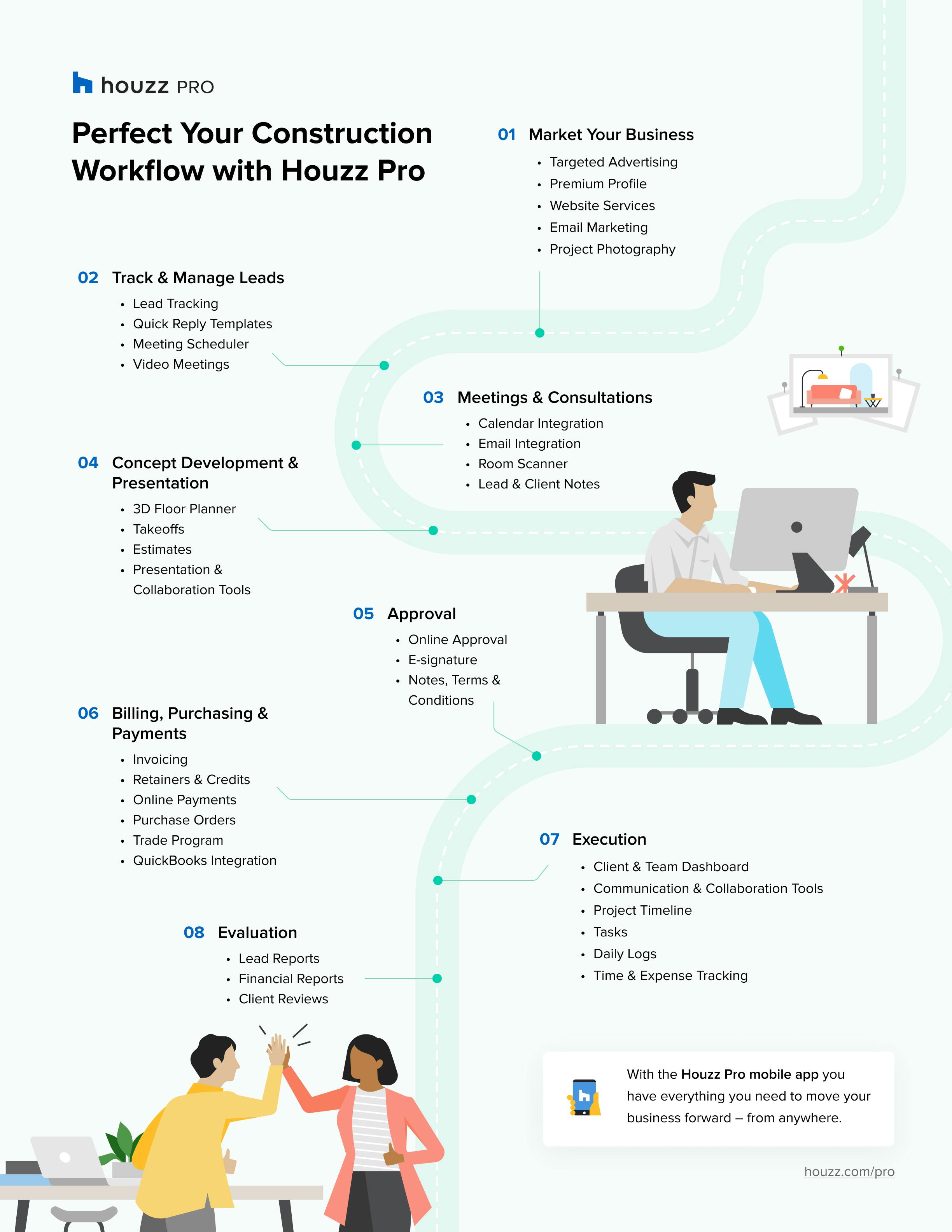 An 8-step construction process & the Houzz Pro tools tailored to make each step easier and more efficient
Establishing a seamless and effective construction workflow helps you make better decisions, build credibility with the clients soon seeking your expertise, and saves energy you can devote to work-life balance as you get busier growing your career. Here, we break down a typical construction workflow into eight steps, and illustrate how tech tools simplify and speed up each one.
Step 1. Marketing your Business
Letting people know about your business and the type of construction services you offer is a first step in establishing a place in the industry, and it's never too early to get started. A premium profile with Houzz Pro takes the guesswork out of modern-day marketing for construction businesses. When renovating homeowners search the Houzz website for contractor services in your local area, they'll be able to see, at a glance, examples of your successful work with before and after photographs of projects along with reviews from past clients. Pros make a great first impression on prospective customers with a custom highlight video showcasing the services their company offers and featured reviews from satisfied clients. 
Houzz Pro website services help you launch a custom website which is SEO optimized to help generate quality leads and land the type of projects you really want. With the Houzz Pro email marketing tool, you can easily engage with leads, stay in touch with clients and get repeat business using professionally designed templates to send out newsletters, updates and other communications.
Step 2: Track & Manage Leads 
Houzz Pro provides a lead management tool to centralize all client communications during the pre-sale process. Leads generated through a Houzz contractor's profile are automatically sent to their Houzz Pro CRM. Leads from other sources can also be easily added to Houzz Pro. The gmail extension makes it easy to create leads in Houzz Pro directly from email. 
Step 3: Consultation Meeting
First impressions count, and so it is worth assuring that your first meeting with a prospective client is professional and easy to set up. Houzz Pro enables you to book meetings directly through the software by syncing your calendar and sharing availability with your client. Once your client picks a timeslot, both parties automatically receive meeting confirmation emails and a meeting invitation for their calendar. You can also generate a personalized booking link to share with clients, so they can view your availability and select a time to meet. As you meet, easily keep track of what was discussed by adding notes to any specific lead or client using Houzz Pro.
Step 4: Concept Development & Presentation
3D Floor Planner 
A virtual floor plan helps clients envision your ideas for their project, and can help you stand out when vying for a job. The Houzz Pro 3D (and 2D!) Floor Planner lets you whip up floor plans in minutes, not hours. You can quickly measure any room on the Houzz Pro app to build the base and easily add windows, doors, furniture and other room features to scale. Use the AR  Life-Sized Walkthrough feature on your mobile device to show clients how their new addition or renovated room will look. Clients get excited when they can see the vision for their home spring to life – and 3D floor plans can be shown to them on any device.
Takeoffs 
Every contractor knows that the faster they get their bid in, the better chance they have of getting the job. Houzz Pro Takeoffs greatly reduces the time spent on tasks such as drafting building estimates. In fact, with Houzz Pro Takeoffs pros have the ability to complete complex calculations in minutes and turn them into detailed, professional estimates up to 10 times faster. 
When you upload plans to Houzz Pro Takeoffs, you can calculate what is needed to make an estimate such as the total floor area and the amount of materials needed to build or redo a roof. The software auto-calculates the totals so you can instantly turn the measurements into professionally branded quotes.
Houzz Pro's project cost estimation software provides the tools to turn materials and labor into dollars and cents. Using Houzz Pro professional templates (or creating your own), you can plug in your zip code to get access to a library of local labor costs and materials available. Then, easily add markups and local taxes. Houzz Pro streamlines calculations to remove manual errors, reduce change orders and eliminate billing mistakes. 
Houzz Pro's presentation and collaboration tools keep teams and subcontractors on the same page about what needs to be done and when, avoiding construction overruns, delays and misunderstandings. Use the tools to invite employees and subcontractors to collaborate on Houzz Pro and share project information, files and updates. That way everyone is in the loop.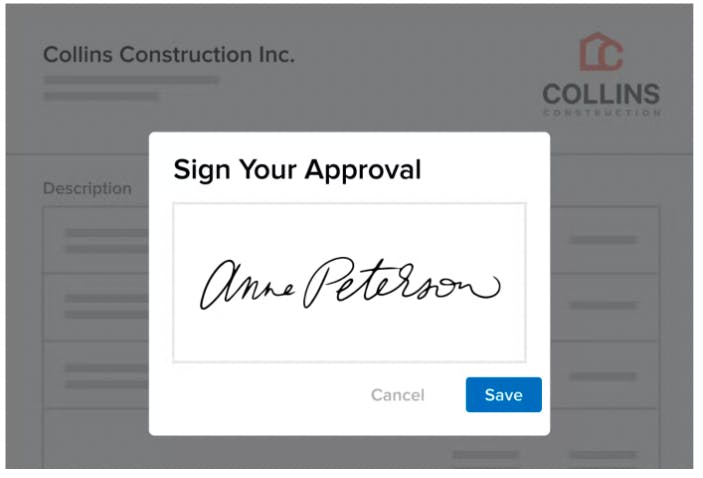 Step 5: Approval  
It's a great feeling when clients pick you for their project. Houzz Pro's e-signature and approvals feature makes it easy for them to view, approve and sign proposals directly from their mobile devices. As a professional, you will be able to customize the approval options and give your clients the ability to either approve each line item separately or approve the proposal as a whole. Plus, terms and conditions templates can be saved and used for all the future construction projects that will be coming your way. 
Step 6: Payments & Purchasing
There are many aspects of running a construction business that go beyond designing, estimating and building. This includes the administrative tasks associated with ensuring that you are paid equitably and on time for your work. Houzz Pro software walks you through the steps of invoicing and billing.
Invoicing 
Invoicing and online payments are built into Houzz Pro software. Sending an invoice for payment is simple: You can give clients the convenience of paying online for every stage of the project, build a payment schedule and send automatic payment requests and invoices. The Quickbooks Integration helps ensure that all accounting flows seamlessly. 
Purchase Orders
Many contractors create purchase orders when they start to buy products and materials for a project. The Houzz Pro Purchase Order System lets you see in one place how much was spent per project, vendor, time frame and more. 
Getting a good price can help you stand out as a pro, especially when buying products for clients. As a construction professional, you can enroll in the Houzz Pro Trade program to access trade-only discounts of up to 50% on a long list of products. Clients will be happy to learn that you can share a discount code with them to save them money on certain purchases, and you can earn money on products your clients buy through your recommendations.
Retainers
Industry experts highly recommend requesting a retainer so builders can access funds prior to purchasing any products and avoid cash flow issues later on in the project. Houzz Pro provides the option to send a request for a retainer payment with a proposal. Many contractors love the ability to request payment on a proposal because it adds clarifying context – and helps to encourage approval and on-time payment.
Step 7: Execution
Project Tracker
Once you convert a lead into a project, it is easy to manage and track the entire project in Houzz Pro. All client communications are centralized, and there's a digital paper trail for decisions that get made. Here's what other pros list as some of their favorite project management features: 
Make to-do lists for each project and assign tasks to relevant team members. Manage the progress and status of every action item on the Tasks Overview page.
Create and share timelines that keep all your project phases and dates in chronological order.
Share a branded, custom dashboard with clients, and create daily logs that track progress. 
Time and Expense Tracking
When the job begins, Houzz Pro lets you seamlessly log your time and expenses for each project so that no documentation gets lost in the flurry of the working day. With features like the stopwatch tool, it is easy to track time across multiple projects, clients and activities. You can generate a Time Billing Report where all of your time will be documented, organized and ready to convert into invoices to send to clients for payment. 
Step 8: Evaluation
Houzz Pro lets you generate clear, accurate reports in a few clicks to see exactly how much money is coming in and out as you grow your business. Easily sort by date range, project, payment method or vendor, and totals will update automatically.
Solicit Client Reviews 
Positive client feedback boosts the credibility of a construction business, helping to bring in more clients. Houzz Pro provides a one-stop shop for requesting, managing and promoting reviews. Save time by using templates to streamline review requests. Then use the tool to send the requests directly to clients. Reviews automatically appear on your Houzz profile and on your Houzz-built website.
Having compelling visuals of completed renovation and new construction projects is key for attracting future clients. The Houzz Pro Perfect Capture program connects contractors to professional photographers in their area and helps them schedule photo shoots.  
Responsive communication builds trust and will ultimately help you succeed in whatever type of construction business you decide to enter. With the Houzz Pro mobile app, you can message clients and access your entire communication history on the go.
Using tech is essential to being competitive in today's sophisticated construction landscape. Houzz Pro can help you manage every aspect of your business and career as you grow as a respected professional in the building and renovation industry. 
Practice Makes Perfect
Now it is time to test out what you've learned. Try Houzz Pro by registering for free one-year student access at the Houzz Pro for Students page. Also, review and practice features mentioned above by watching these video tutorials.
Case Studies
Review the following four case studies to learn how these construction pros use technology to succeed as award winning contractors and renovators.
With his client load doubling in just a year, Raymond Chung, owner of a home remodeling company in Wilmington, Delaware, uses technology to follow up on leads, manage his projects and reduce the time he spends on administrative tasks. Read the case study here.
Located in the tech-savvy area of Cambridge, Massachusetts, General Contractor Taghi Shaw owner of Waze Development, LLC knows first hand why he needs his enterprise to be tech-forward to thrive. Read the case study here
With their multi-generational family joining them, successful Kimber Homes husband-wife team Lindsay and Elon Floyd use technology as a bridge between team members located in both Oklahoma and California. Read the case study here
Follow Industry Trends 
To stay on top of the latest building and renovation industry trends, Houzz Pro developments, and case studies, follow Houzz Pro on Instagram, LinkedIn, Twitter and Facebook, and bookmark the Houzz Pro Learn Page.
Join the conversation by commenting or asking a question below. The Houzz team reads every single comment, and we'll get back to you by email if you need us!

Want advice delivered to your inbox?
Unlock industry insights and updates for contractors and design pros
By signing up, I agree to the Houzz Terms of Use and Privacy Policy and that Houzz may use my information to contact me about relevant content, products, and services.