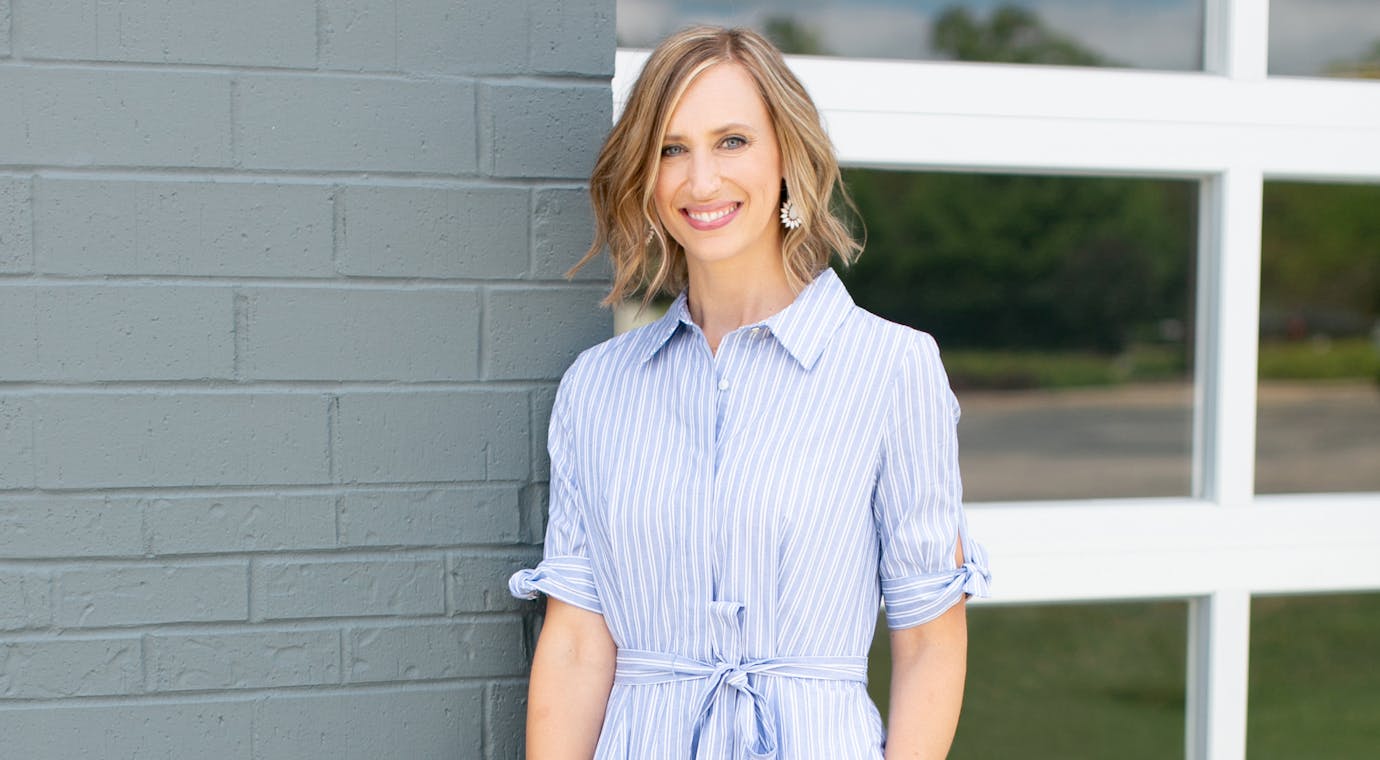 Ever met someone who exudes equal parts passion and prowess? If not, you have yet to meet Laura Irion. As half of the dynamic duo behind Laura Design Company in St. Charles, Illinois, Irion has keen insight into the design industry  — and is generous in sharing it. Follow along as she walks us through growing an interior design business and retaining dream clients.
Deep Roots in Design
Irion's passion for interior design began in childhood. "I remember decorating my bedroom as a kid and choosing floral wallpaper and a brass daybed," she says. "Then when I was 13, I picked all black and white, modern wavy lamps, a red dragon and a fish tank. It was ridiculous! But my love for design has just always been there."
Irion harnessed her knack for interior design in college and earned a degree in fashion merchandising, with a special focus on housing and interior design. Over the years, she has applied her talents to office furniture, visual merchandising and store styling. Then, about six years ago, she started a design company with Laura Peacock. "Yes, there are two Lauras. People often get confused," she says, laughing. "But I'm only one half of a design brain."
Laura Design Co.'s Secret to Success
Located near Chicago, Laura Design Company is a seven-time winner of the Best of Houzz award. Irion and Peacock owe their passion and success to a certain type of client: "We love working with people who are joyful and pleasant, and who are willing to take risks and trust us," Irion says. She credits Houzz Pro with helping the business stay on brand. "It's beautiful, and that's what really attracted us to it," she says. "I don't want it to come to the proposal phase and have our clients get this boring or disorganized-looking document. Houzz Pro helps in maintaining that luxury visual experience from start to finish." 
Onboarding Clients the Smart Way
Before signing a client, it's good to set expectations. And Irion and Peacock do so in a smart and efficient way: "We send home a question pack with our new clients, which asks things like, 'What are your expectations of working with a designer? What works well in your current space? What are your favorite colors?'" Irion says. "We set up our own boards of different genres and styles. We ask them, 'Which ones are you most drawn to? Do you like classic? Do you like French pastoral?' They can use that as a jumping-off point to filter their own style and then save some pictures that really stand out to them." The design duo makes this onboarding process as informative and user-friendly as possible.
The Power of Vision and Organization
To ensure the success of each project, the partners draft an in-depth vision board. "It'll have a grid of the client's favorite photos, specific elements and furniture pieces to summarize the key goals of the project," Irion says. "Laura and I will tack that up on our bulletin boards, and we'll refer back to it as we work, like, 'Would it fit in that house? Yes. OK, great.'" She says this is one of their "beginning things" and helps them feel like they've "climbed into their client's brain successfully."
Once that relationship has been thoughtfully set up, Irion and Peacock stay on track in terms of time by working backward from their deadlines, using various online tools and checklists. Growing their team and scaling their business model have helped as well. "We have a design assistant now," Irion says. "Her name is Amy, and she's saving our lives on a daily basis."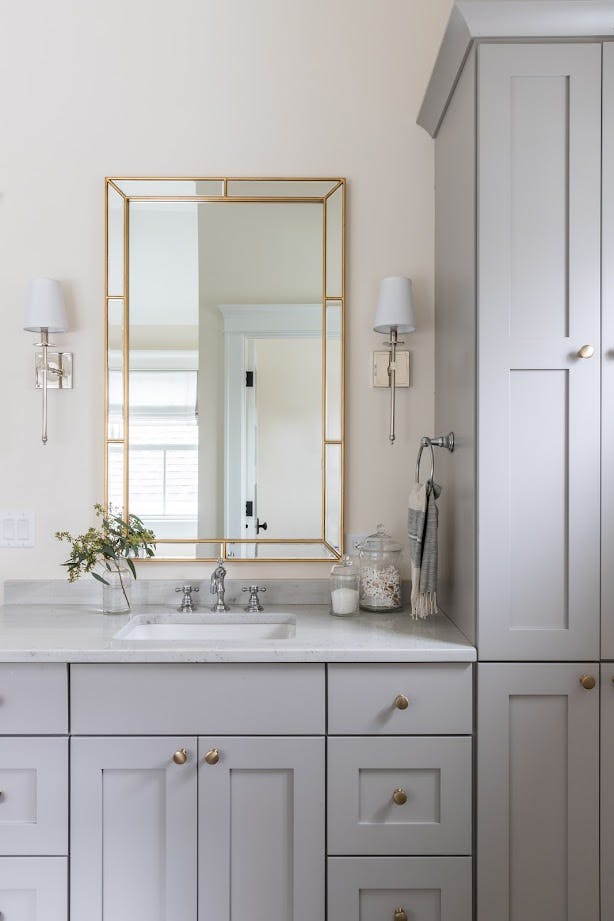 Handling Unexpected Growth With Grace
Laura Design Company has grown rapidly over the past few years. "We get a lot of inquiries through Houzz," Irion says. "I'm just grateful to be here, honestly, and to be able to say, 'Oh, we're actually booked through the end of the year.' That's unprecedented and wonderful." As for how she's been coping with such an abundance of leads, Irion says it's just as much about setting expectations as it is about adapting and scaling along the way. "I think people are really patient, and they're kind by nature," she says, "so they're willing to wait as long as you don't overpromise and underdeliver."
Irion is looking forward to the future, despite what the pandemic has taught her about the unpredictability of her career. "We're OK with the quiet times if they come, and they have in the past," she says. "We just use that time to really dig in and focus, like, 'OK, let's have a few business planning days; let's work harder on marketing,' We just try to roll with it."
Dealing With Imposter Syndrome
As for what keeps her up at night, Irion gets real. "I think creative people in general are wired up to be people pleasers," she says, "and they care about what people think of them: 'Am I doing a good enough job for these clients? Are they happy? Am I giving them an experience that is enjoyable?' I try not to worry, but if I am being kept up at night, it's always, 'Am I good enough?'"
If you've read any of the reviews for Laura Design Company or chatted with any of the duo's clients, you'll know that Irion has nothing to worry about. Many people experience imposter syndrome, so it's nice to hear that even the best of the best deal with it too. And no matter how many hours of sleep are lost, Irion never loses sight of the big picture: "When we can get our hands on the bones of the house and do construction as well as furniture and seeing things all the way through start to finish," she says, "that's the favorite. That's always the most rewarding."
Ready to take your own design business to the next level? Try Houzz Pro at no cost to see how it can help. 
Join the conversation by commenting or asking a question below. The Houzz team reads every single comment, and we'll get back to you by email if you need us!