Fence Installation Cost Calculator
National Average
How much does fence installation Cost? The national average cost to install a new fence ranges from . The total cost of the project will depend on various factors, including the size of your yard, the material and style of your fence, fence height, and labor costs in your area.
Estimate your project cost
$10,137 - $11,205
Get Quotes
Get estimates from local fence installation pros
Cost to Install a Fence
What factors affect the cost of fence installation?
Yard Size:
One of the biggest factors that will determine the overall cost of your project is the size of your yard. Fence cost is typically measured in linear feet. It's important that you measure precisely when planning how much fencing you'll need. In some cases, it may be necessary to hire a land surveyor to get an accurate measurement. While it's an additional cost, it will give you the assurance to move forward confidently with your project and avoid a potentially costly mistake
Fence Materials:
Your selected roofing material is also one of the main cost factors. Different roofing materials can vary widely in price, so it's important to know your options. While asphalt shingles are the most affordable, metal, slate and tile roofing can be much more costly.
Fence Height:
The fence material you choose can significantly impact the total cost of new fencing. There's a wide array of material options, from affordable metal or chain, wood and vinyl to costly aluminum and wrought iron.
Fence Style:
Your fence style will also factor into your project cost. The simpler your fence, the lower your labor costs will be. Similarly, the less material your fence style requires, the less expensive it will be. For example, an 8-foot-tall privacy fence will cost more than a standard picket fence.
Labor:
The labor cost of fence installation will vary by fence material, style, and geographic location. Labor will typically be at least half of your total project cost.
Location:
Labor and material costs vary depending on your geographic location. If you're located in a rural area, have uneven terrain or need fencing in a hard-to-reach location, you may incur additional costs.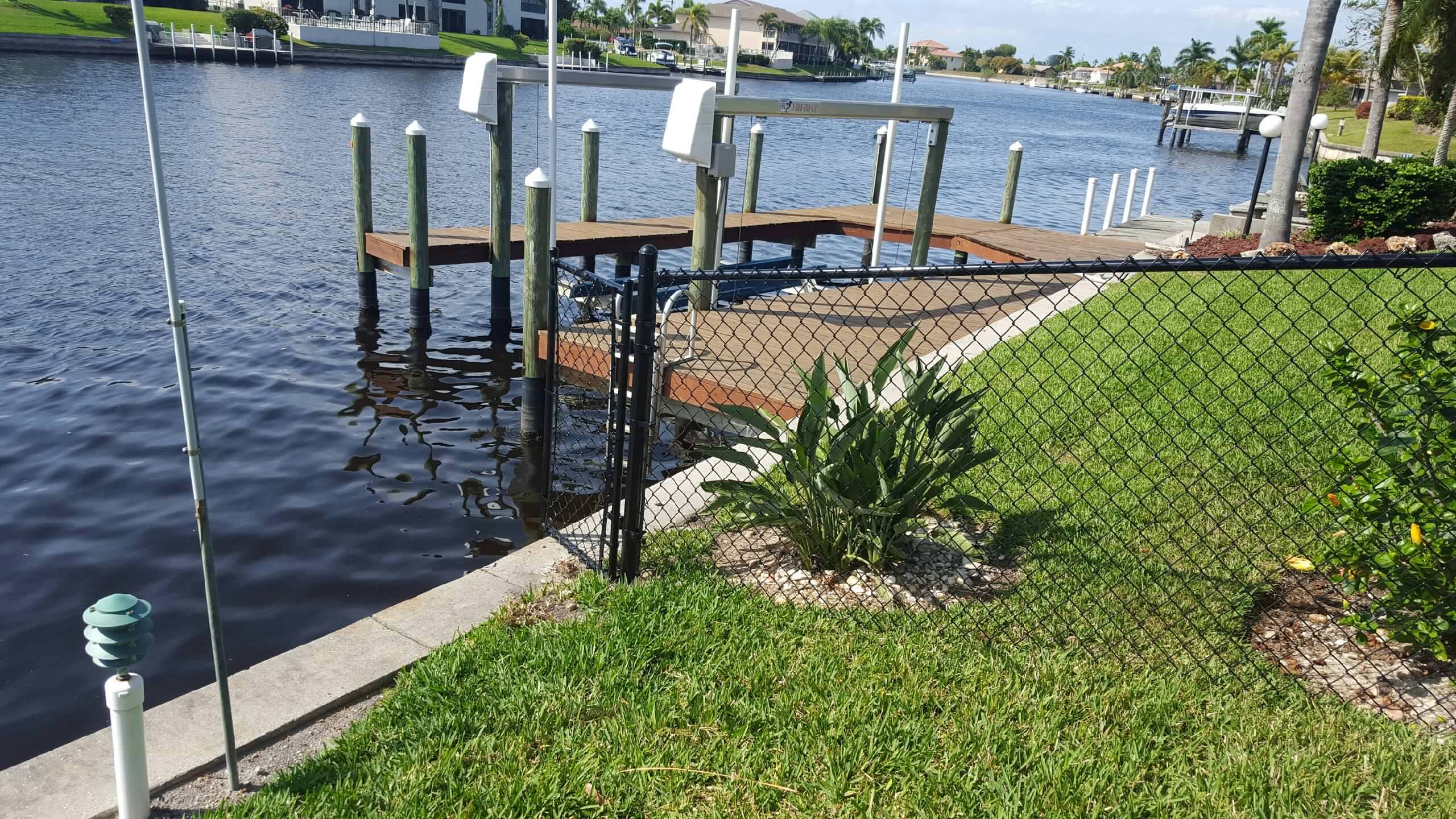 Fence Materials
Below are some of the most common fencing materials. To see how different fencing materials impact your fence installation estimate, refer to the calculator above and update your fencing material.
Back to Calculator
Chain Link:
Typically the most affordable option, chain-link fences are a practical option for keeping children and pets contained. They come in a variety of heights, gauges and colors. The thicker your chain-link fence, the more it will cost.
Pros: Chain-link fences are low-maintenance, meant to last a long time and are relatively simple to install.

Cons: Chain-link fences are not as aesthetically pleasing as other types, but they can be spruced up with crossvines, bushes and other greenery.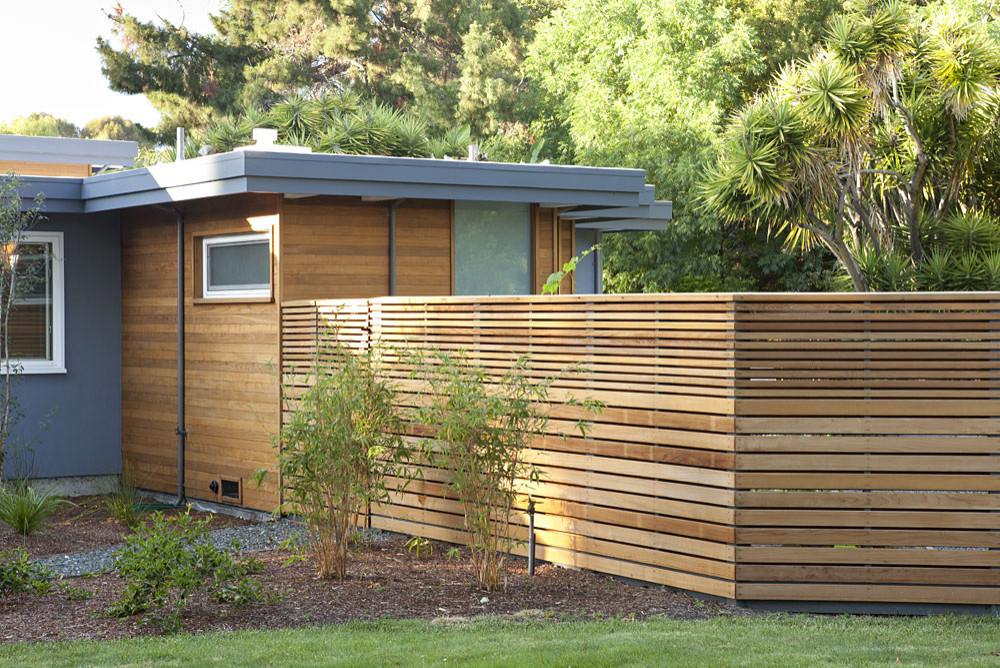 Wood:
Due to its classic looks and range of style options, wood is a popular mid-range fencing material choice. Even among wooden fences, prices can vary widely depending on the quality of wood species you choose. Pine and cedar are some of the most affordable choices, while redwood and Douglas fir will cost quite a bit more.
Pros: Wood is a timeless choice that will look beautiful in your yard and perhaps even add value to your home. Wood fences can also offer more privacy than metal fences since they have solid planks.

Cons: Wood fences require more maintenance than some other materials. Some wood types are more susceptible to water damage, but sealants and paints can help protect against water damage.
Composite:
Composite fencing is made of a combination of plastic and wood fibers. Typically made from recycled materials, it's an eco-friendly material that's generally more expensive than wood fencing.
Pros: Composite fencing is a low-maintenance, durable and long-lasting fencing material. You can enjoy the classic look of wood fencing without having to worry about warping, rotting or insect damage.

Cons: Composite fence is one of the more expensive fencing materials. While it's durable overall, it can be prone to fading.
Vinyl:
A higher-end choice, vinyl fences look great and are easy to maintain. Vinyl fencing has a clean look and can be ordered in a variety of colors, which makes it a popular choice.
Pros: Vinyl requires little maintenance to keep it looking clean and in good condition. As a plastic, it is also highly durable.

Cons: Vinyl's durability also means it's not environmentally friendly. Unlike wood, vinyl is not biodegradable. It's also more expensive than some other options.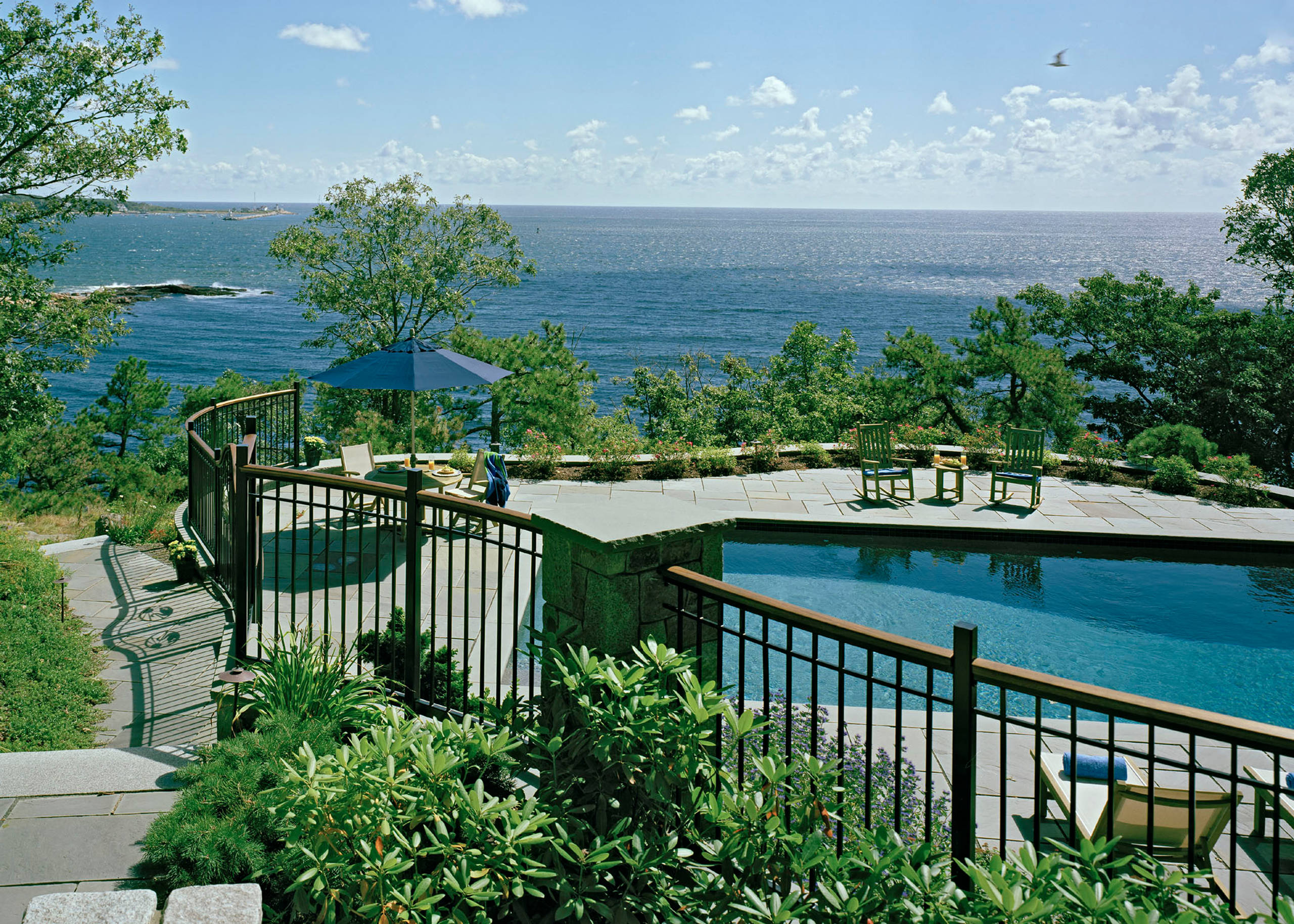 Wrought Iron:
While it's one of the more expensive fencing materials, wrought iron is a stylish choice and is a fitting exterior accent for more traditional-style homes.
Pros: Wrought iron fences have a unique look and can be made into interesting designs. They are also strong and durable in areas without much rain.

Cons: Wrought iron fences can rust in areas with lots of rain or snow. They require more maintenance than other fence types and are also more expensive.
For a more in-depth look at the fencing materials available, Lowe's, Superior Fence & Rail and ActiveYards all have wide selections to choose from.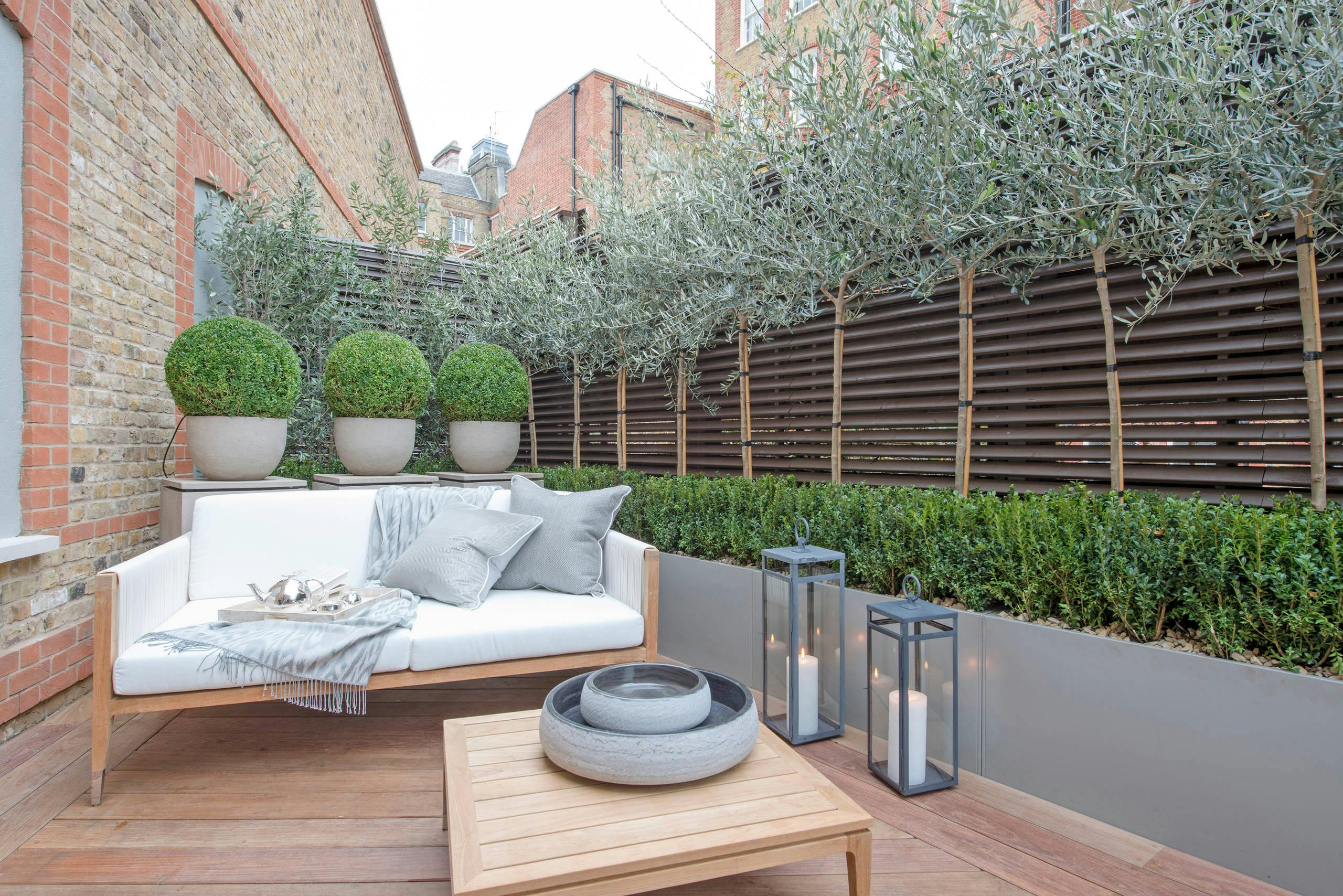 Privacy Fences:
While most fences are under six feet, privacy fences fall into a category of their own since they're taller and conceal more than an average fence. Because they're meant to fully enclose your yard and act as a true barrier, privacy fences are usually between six and eight feet tall. They're usually made of wood or vinyl, and usually don't have spaces between slats. 
Other Fence Installation Cost Considerations
Beyond the main variables that factor into your fence installation estimate, keep these additional cost considerations in mind:
Back to Calculator
Home Valuation:
While the return on investment for fence installation varies based on the material you choose, on average, homeowners can expect roughly a 50% return on their investment.
Sustainability Savings:
By choosing sustainable fencing materials, such as composite fencing, you can save time and money on maintenance. Sustainable materials are typically more durable and long-lasting, so they're easier on the environment and save you money over time.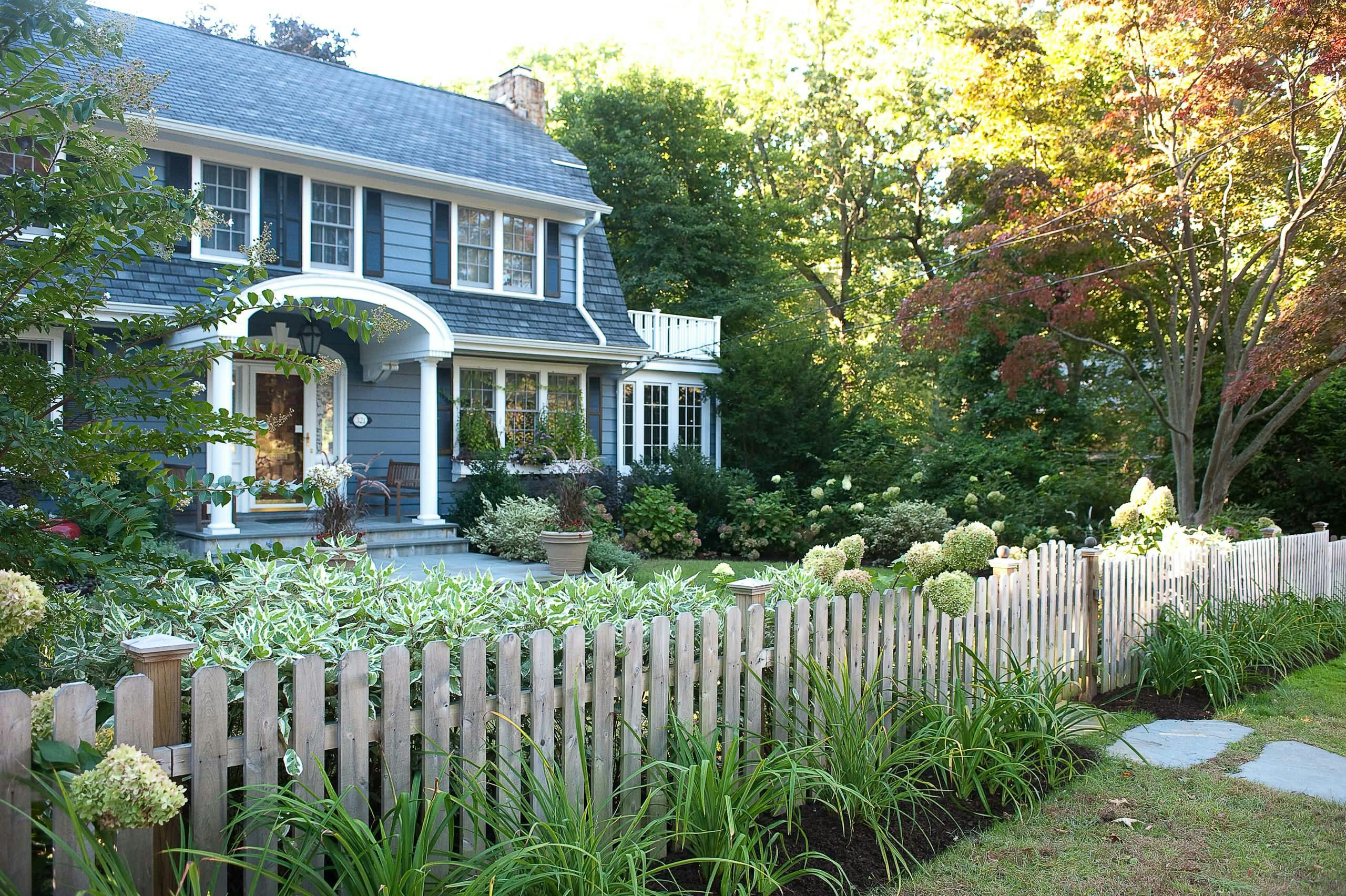 Looking for a Fencing Contractor?
While some homeowners decide to tackle the project themselves, installing fencing can be a more intensive home improvement job than it seems. You might need to contact your local neighborhood or city board to obtain a permit before installation. It's also important to determine your property lines, so as not to encroach on your neighbors' spaces. Finally, you'll need to make sure your post holes don't interfere with utility lines or pipes, which may require calling your local utility provider. If you decide to work with a professional fence company, the staff will be versed in all of these tasks and will be able to guide you through the process.
By knowing the factors that affect the cost of fence installation, you can set a realistic budget. However, it's also useful to call more than one fencing contractor in your area to get multiple quotes in your ZIP code. Looking for a local fencing contractor? Find a professional near you. 
Interested in elevating other elements of your outdoor space? Search here for landscape designers in your area. For deck and patio projects, find nearby professionals here.