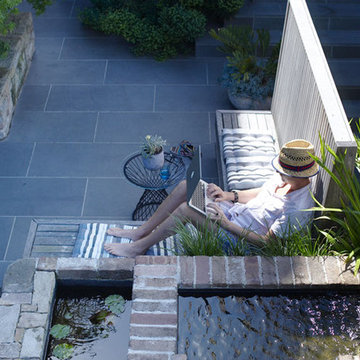 Secret Gardens
This courtyard garden perched on top of a double garage in the hub of Sydney City was overgrown and never used. There was some structure in place but it was bordering on dangerous. The slate was wiped clean, and a consistent palette of materials introduced that provides a rustic but edgy 'town garden' feel. The plant sections respond to the shaded environment and create a cool, soothing place to unwind.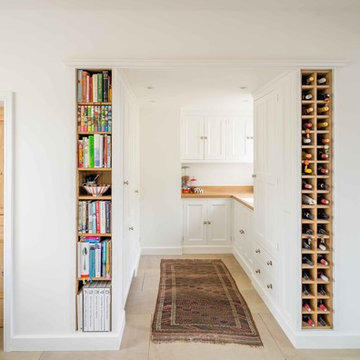 Hill Farm Furniture Ltd
The owners of this beautiful Georgian property have been renovating for over two years with one distinct aim: to transform their house from boring bricks and mortar into an entirely original home. They wanted a kitchen that was sleek and stylish, but entirely open to put their own personal stamp on. All the units are hand-crafted from Quebec Yellow Timber and painted in Farrow & Ball 'White' to create a crisp, clean canvas for this modern couple. Warm English Oak worktops inject a sense of cheer and avoid the clinical feel that can accompany white installations. This minimal kitchen is finished with chrome knobs with square backplates and Scopwick Mouldings, for extra oomph. Special features include a floor-to-ceiling wine rack, a concealed cutlery block and a Tepan Yaki hot plate deftly hidden under a chopping board to maximize space and functionality for this couple of keen cooks. Photo: Chris Ashwin

Discover More
Showing Results for
"Opportunity Seekers"