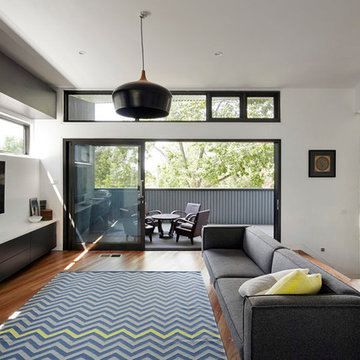 Adam Dettrick Architects
UA Creative
Example of a mid-sized trendy medium tone wood floor living room design in Melbourne with white walls, no fireplace and a wall-mounted tv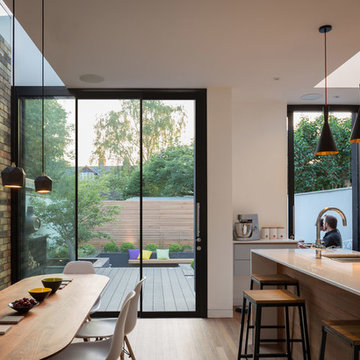 IDSystems
Even when closed the narrow 20mm sightlines of theEDGE2.0 provide an almost seamless connection between home and garden, maximising the views out and the amount of natural light let in. Architects: MOOi Architecture Photographer: Matthew Smith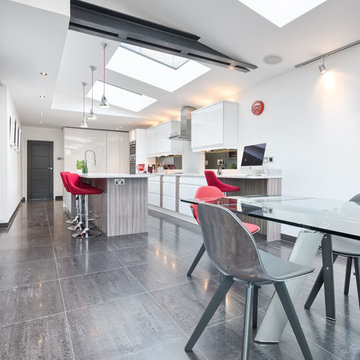 IDSystems
Harvey Norman Architects Andrew Hatfield
Trendy kitchen photo in Hertfordshire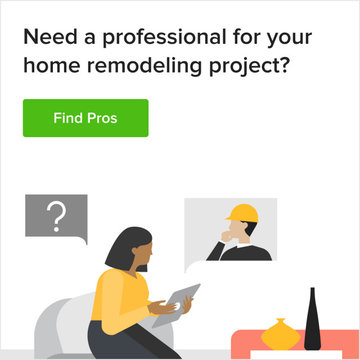 Find top design and renovation professionals on Houzz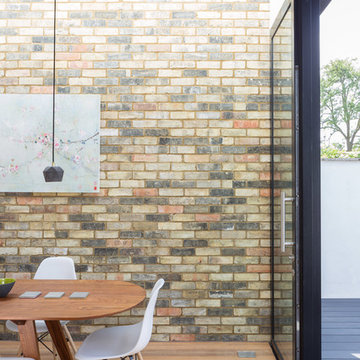 IDSystems
The flush track detail of theEDGE2.0 create an even floor level between inside and out, breaking down the boundaries between the extension and garden Architects: MOOi Architecture Photographer: Matthew Smith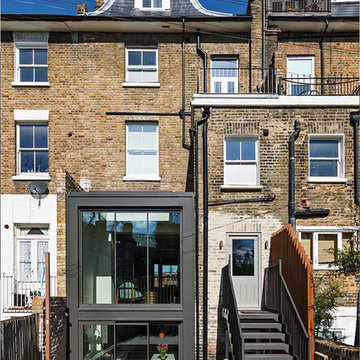 IDSystems
The design of the fixed frame windows (ground floor) and theEDGE2.0 (lower ground floor) sliding doors creates consistent sightlines across two levels of the house. Architects: Foster Lomas Photography: Michael Franke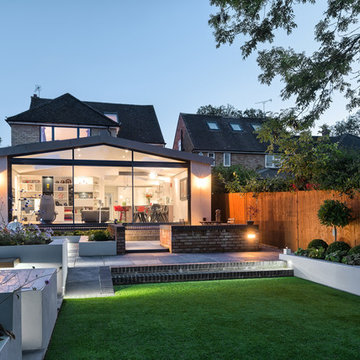 IDSystems
Harvey Norman Architects Andrew Hatfield
Inspiration for a contemporary exterior home remodel in Hertfordshire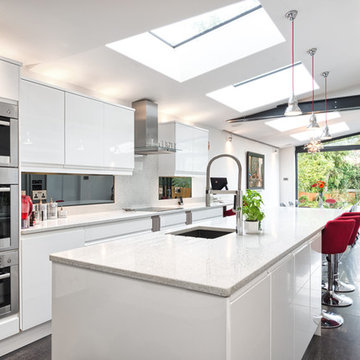 IDSystems
Harvey Norman Architects Andrew Hatfield
Example of a mid-sized trendy single-wall black floor enclosed kitchen design in Hertfordshire with a peninsula, an undermount sink, flat-panel cabinets and white cabinets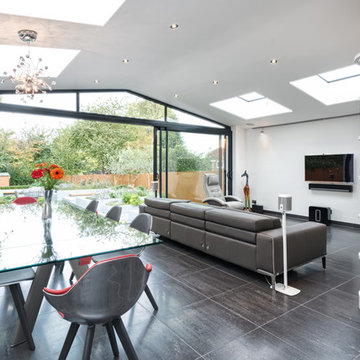 IDSystems
Harvey Norman Architects Andrew Hatfield
Inspiration for a contemporary living room remodel in Hertfordshire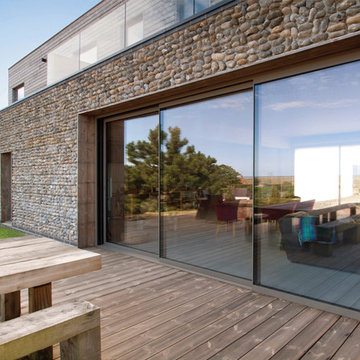 IDSystems
Two 3 panel theEDGE ultra-slim sliding door systems leads out from the main open plan living and dining space. The first leads out on to the decking at the front of the house overlooking the Area of Outstanding Natural Beauty, whilst the second opens up on to the interior courtyard that the house is built around.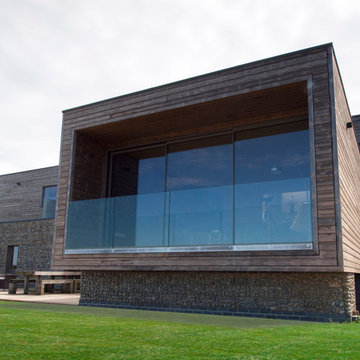 IDSystems
Viewed from the outside, the timber clad 'Sea Room' is an iconic design, complete with theEDGE sliding doors to create a perfect spot for enjoying the view, whether the doors are open or closed.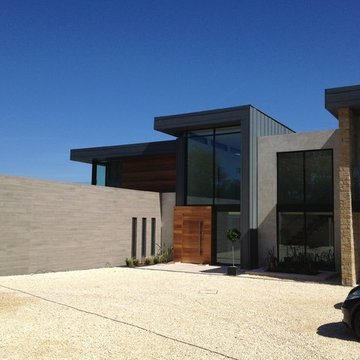 theCAVE architecture + design
Work in progress : Final landscaping still to be done. Entrance to contemporary private residence in Staffordshire UK.
Contemporary exterior home idea in Cheshire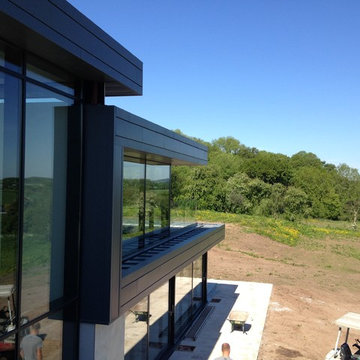 theCAVE architecture + design
Work in progress : Contemporary Private Residence, Staffordshire. View out to landscape illustrating the view from the master bedroom suite. Corner to corner glazing provides an unobstructed view out to the valley in the distance.

Showing Results for
"Theedges"