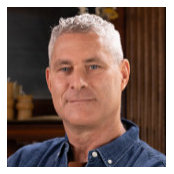 Transformations Custom Wood Design
| | |
| --- | --- |
| | Transformations Custom Wood Design |
Commented: Ticker
Sorry for the delay in responding. The homeowners purchased their ticker at www.TickerMedia.com (there are other companies obviously if you just do a google search on sports ticker). You have to have ...
Commented: Is the corner booth built in or store bought?
Sorry it has taken me so long to respond to your question. The homeowners purchased the booth made to the dimensions they wanted by restaurantfurniture.com and I built it into the design. It is not mo...
Commented: Sports room
The homeowner purchased the booth from RestaurantFurniture.com which makes them to size. I added molding around the bottom to tie it with the cabinets and the rest of the room. The entire room was anc...
Commented: I need to add some character
No, I am in Ohio...but it would be nice to travel to Florida. : ) It is hard to gauge the cost by looking at the picture. Many different things go into cost such as size of molding, multiple layers, n...