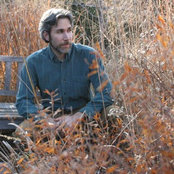 Benjamin Vogt / Monarch Gardens
| | |
| --- | --- |
| | Benjamin Vogt / Monarch Gardens |
Commented: What type of grass is this (the predominant clumps)?
It's not a grass but a sedge -- Carex brevior. There are various types of sedge for all site conditions (in fact, I've written a few pieces on Houzz about sedge if you want to do a keyword search abov...
Commented: Abu Graib?
The reason there is a garden here is because neighbors reported us to weed control for tall lawn and dandelions. So I said to hell with it and put in native plants. No complaints, yet, in 3 years. Kee...