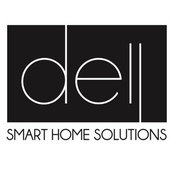 Dell Smart Home Solutions
| | |
| --- | --- |
| | Dell Smart Home Solutions |
Commented: Where did you get the rack and how much did it cost?
Hi Tony! We provide these racks to our clients to house all their electronic equipment. It keeps the rest of the house clean and all the video and audio is then shared. This rack is by Middle Atlan...
Commented: Who makes that light switch?
Tekkease, this keypad is still a current model. Although it is an older piece, many people still prefer it to the newer Cameo keypad line as it has larger and hence easier to read buttons.