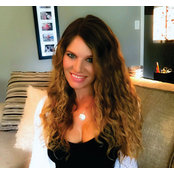 | | |
| --- | --- |
| | FOI Designs |
Commented: The glass panels
Good morning. So sorry for the late response. Last week was vacation time. Can you tell me specifically what feature you are asking about in regards to vendors? The glass, the stainless steel railing ...
Commented: pool and landscapers in Spring, TX
We have a client that used www.austinoutdoordesign.com and he was so pleased with their work. I have traveled to his residence just outside of Austin and their choice of both materials and colors was ...
Commented: Is it possible to move a 240v outlet?
A splice of new circuit wires to existing wires CAN be made inside an accessible junction box as follows: Match the wires together which are of the same color. Strip off the insulation of each wire ...
January 19, 2018

in Polls
Commented: Won't deliver to Canada
Unfortunately, the U.S. market is large enough for most companies to be satisfied with the potential customer base in the continental U.S. and they would rather not deal with international shipping an...
Commented: Every interior designer is turning down my project
Not that this is meant to justify the lack of participation from local design firms in your L.A. area but...the National Kitchen & Bath Association (NKBA ) states that kitchen renovation projects ...