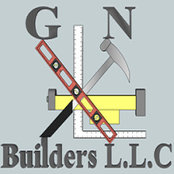 | | |
| --- | --- |
| | GN Builders L.L.C |
Commented: what kind of bump out to hide this pipe
Now I see what you have there, I thought the only bump-out was the smaller pipe at the bottom and the vent pipe was in the wall. In this case I would keep it the way it is. No matter what you do there...
Commented: any designers/decorators familiar with deck materials
There is a few ways of doing and many color combinations you can use when it comes to railing. If you looking to keep the same foot print of the deck and change the stairs and have a straight deck wit...
Commented: Lights over vanity
You want to place lights in a way so when someone is standing in front of the sink there is no falling shadow on that persons face. Even if you use a single mirror over entire vanity you should have ...
Commented: Homemade Cement Pots
Use fiber reinforced concrete like quikrete brand, etc. To get rid of the holes and to make surface smooth, whack the sides of the form with mallet to get the air bubbles out.