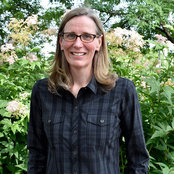 Holm Design & Consulting LLC
| | |
| --- | --- |
| | Holm Design & Consulting LLC |
Commented: Is nanny berry a weed?
No, it's definitely not a weed but a beautiful native shrub. It has a suckering habit so it spreads forming small thickets. It has a similar form and grows alongside the invasive European buckthorn. I...
Commented: Pollinator posters?
Hi Lisa, I have these posters and more on my book website here where they are available to download: http://www.pollinatorsnativeplants.com/plant-lists--posters.html Regards, Heather
Commented: Tree frog habitat in plants in hanging pots?
I do not have any reference for tree frog preferences. In my garden, they like to perch on many kinds of foliage, typically plants in flower that are visited by insects, the tree frog's food. This nat...