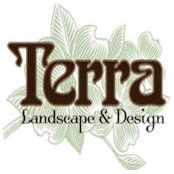 Terra Landscape and Design
| | |
| --- | --- |
| | Terra Landscape and Design |
Commented: How to keep mosquitos away from your deck?
There are dozens of plants and herbs that naturally repel mosquitoes! Lavender, Basil, Geraniums, Catnip, Catmint, Garlic, Ageratum, Citronella. All of these can be planted in the yard or in container...
Commented: Mosquitos
Mosquito-repellent plants might help to reduce mosquito presence. In ATL you're in USDA zone 7b-8a, you can plant the following in containers or in the ground: Basil, Ageratum, Citronella, Pennyroyal,...
Commented: help w/ mosquitoes?
Try attracting bats to your yard by installing a bat house. Each bat can eat up to 3,000 insects a night! Also, several plant species naturally repel mosquitoes by the aromas/odors the plants emit. Ba...