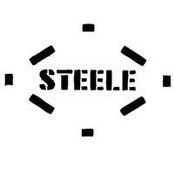 | | |
| --- | --- |
| | Steele Canvas |
Commented: where can i get the laundry carts??
These baskets are available on our website. Click the link here: https://www.steelecanvas.com/collections/for-home-trucks/products/small-truck-canvas-3bu
Commented: Image use?
Jess, Please send an email to frank@steelecanvas.com and he should be able to help you out.
Commented: Can this be ordered?
Butterfly chairs will be available for purchase starting tomorrow. Steele Sling Chairs
Commented: laundry baskets
Feel free to reach out, we make a wide variety of sizes made to order. Steele Canvas is proudly made in America since 1921.
Commented: $75.95 for both or each?
It would be $75.95 each for the bag caddie. It's great for laundry do to the fact that the bags are removable (and can be washed). Not to mention all of our products are made in America, which we have...