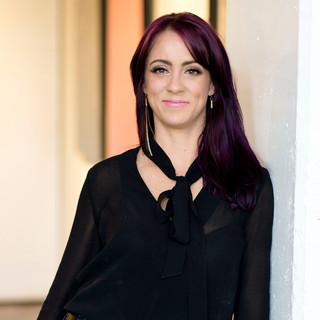 With well over a decade of experience in all aspects of interior design, Danielle Wallinger has produced publicly acclaimed work and award winning design. Danielle's core fundamentals are what drives the firm; strength, honor and style. With experience in both residential and hospitality design her vast knowledge of the industry and hands on approach are the pillars of Studio D…. With a keen eye for detail, Danielle is known for creating distinctive design with a progressive use of materials, and well- her red hair…
Early in her career Danielle moved to New York and worked with nationally acclaimed luxury furniture and textile designer Nancy Corzine. There she was immersed into the elite design
community where her love for exquisite furniture and textiles was cultivated. Danielle then joined one of the top Interior Design firms in Scottsdale, AZ where she was the head of residential design. The projects she led were awarded five first place ASID awards, including best of show. Later Danielle worked as a consultant for Rockwell Group's New York flagship, one of the most prestigious hospitality firms in the country; her project was a Golden Key Finalist.
Studio D was created in 2006;
Danielle and her husband Dirk (the brains behind the operation) are currently based in Boulder, CO and maintain offices in NYC and Phoenix.
Danielle's roots are in Tucson, AZ where she grew-up and graduated from the Arizona Institute of Design in 1998.
Contact:

Danielle Wallinger

Type:

Interior Designers & Decorators

Address:

CO/AZ/NY/CT, Colorado,
United States

Phone:

(480) 518-4912

Website:
Projects
Ideabooks