Flooring Installation Cost
Homeowners in the US usually spend between $1,500 and $4,500 on flooring installation.
Looking for specific costs in your area?
Get Quotes
What others are spending on flooring installation:

| | |
| --- | --- |
| Typical Cost | $3,000 |
| Typical Range | $1,500–$4,500 |
| Low End | $200 |
| High End | $10,000 |
Planning A Project?
Projects from Houzz come with a suite of planning tools. Use the Cost Calculator to estimate cost based on projects near you.
Learn More
Cost to Install Flooring
How much does it cost to install flooring?
The typical cost to install flooring is roughly $3,000. While the cost often ranges from about $1,500 to $4,500, high-end projects can cost upward of $8,000. You'll have a number of materials to choose from, including hardwood and carpet, all of which carry a different price tag. Ultimately, the total cost of your flooring project will depend on the type of materials you choose, how many square feet you'll be working with and the labor costs in your area.
Table of Contents:
How much does it cost to install flooring?
What are the different factors that can affect flooring installation cost?
How much do different types of flooring cost?
To learn about the prices, pros and cons of each type of flooring, read on. And to help you get started on your project, it's a good idea to contact a flooring installation pro today. Installing new flooring is a big and time-consuming job, and a pro can make sure it's done with precision and care. It's also wise to contact multiple flooring companies to get a few different quotes for your ZIP code.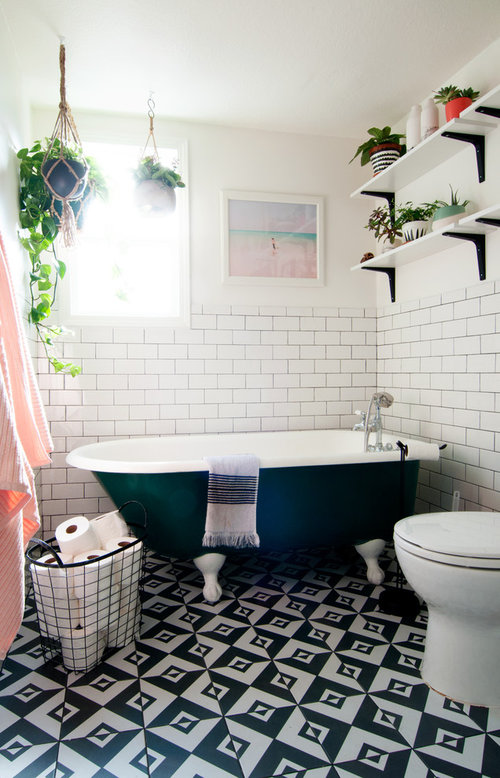 What are the different factors that can affect flooring installation cost?
There are many different factors that can contribute to your total floor installation cost, and it's a good idea to be aware of them before jumping in. Two of the most critical factors are the size and shape of the area you'll be working in and the flooring materials you choose. Many pros charge by square feet, and different materials can vary widely in price. Read on for more information on cost factors.
Materials: Flooring can range in price from just $1 a square foot for olefin carpet to $15 a square foot for luxury hardwood. Still, even among materials, there's some cost variation to fit different budgets. You'll want to consider how much traffic the area will get, the look you want to go for and the best way to stay within budget. And, because flooring can be a big investment, it's good to also consider the return on investment you'll get if you sell your home. Hardwood flooring, for example, holds its value much better than laminate flooring made to look like wood.
Square Footage/Special Cuts: Because most flooring installers charge by the square foot, the larger your space is, the more expensive the job will be. For example, putting hardwood in a 300-square-foot kitchen could range from roughly $2,500 to $4,500, while installing wood flooring on an entire level of your home could cost around $8,000 to $12,500 for a 1,000-square-foot space. Additionally, if you need to have flooring installed on a staircase or in a tight, oddly shaped room, it could raise the price per square foot.
Labor Costs: As with all home improvement projects, the total cost will vary depending on how much local contractors charge. Metropolitan areas will usually be more expensive than rural or suburban areas. Still, it's a good idea to get quotes from multiple flooring professionals in your area to make sure you're getting a fair price. If you need old flooring removed, it will be an additional cost.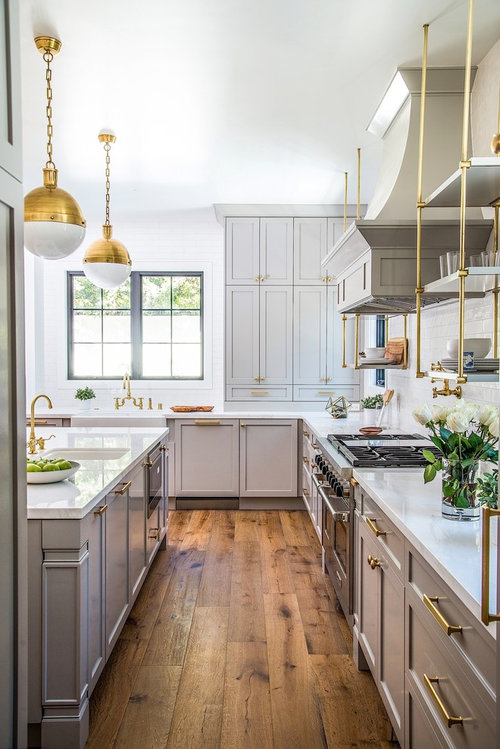 How much do different types of flooring cost?
Carpet, vinyl and laminate flooring typically come with lower prices, while tile and hardwood typically cost more. These flooring types also have different benefits and downsides. Use the guide below to decide which floor material is right for you.
Vinyl/Linoleum
These are generally two of the most affordable flooring options. The cost to install vinyl or linoleum flooring is about $1,500 and can range in price from about $1,000 to $2,000. Depending on the quality of material you choose, these materials vary in price from about $1 to $5 per square foot. While linoleum is made of biodegradable materials, vinyl is made of plastics.
Pros: You can get a wood or tile look at a much lower cost than actual wood or tile. Vinyl and linoleum often feel soft underfoot.
Cons: Neither material ages very well, especially if not properly taken care of. They also won't add much value to your home when it's time to sell.
For more inspiration: Vinyl Floors Are Back!
Carpet
Depending on the quality of the material, carpet installation can be a cheaper option. The cost is typically around $1,500 and ranges from about $1,000 to $2,000. Higher-end wool carpets can be more costly, however, coming in at upward of $3,000. With a wide range of materials, carpet can range in price from $1 per square foot to upward of $10 per square foot. From lowest to highest in price, popular materials include olefin or polypropylene, nylon, polyester, acrylic and wool. Besides the material, the type of carpet you choose — cut, loop, or cut and loop — can affect the price. You'll also want to make sure to have carpet padding installed underneath the carpet itself.
Pros: Affordable and versatile, carpet is perfect for providing extra warmth and comfort. It's also fairly low-maintenance.
Cons: Carpet doesn't age as well as other flooring types. It can also become matted or stained over time.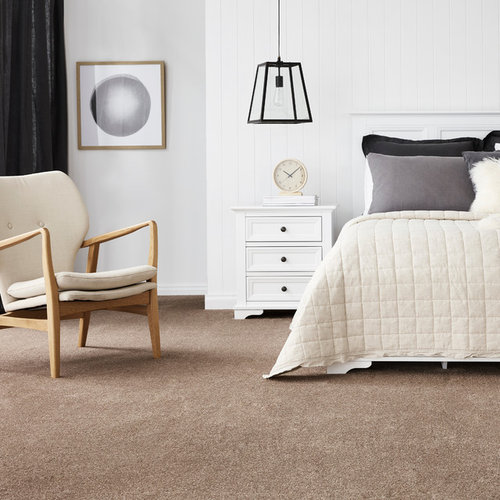 Further reading: 11 Reasons to Love Wall-to-Wall Carpeting Again
Laminate
For homeowners who like the look of wood or tile but don't want to deal with the price or maintenance, laminate flooring can be a great choice. Typically, laminate flooring installation costs around $3,000, with many projects falling in the range of $1,500 to $4,000. That comes in at around $4 to $6 a square foot. While sometimes confused with vinyl, laminate is actually made of layers of manufactured wood, with a plastic layer on top that imitates the look of solid wood grain or tile. In some cases, you can purchase laminate with a thin hardwood veneer.
Pros: Laminate is durable, affordable and easy to maintain while giving the look of wood or tile.
Cons: It doesn't add value to your home the way real hardwood can. It can also feel hard to stand on for prolonged periods of time.
To learn more about laminate: Laminate Floors: Get the Look of Wood (and More) for Less!
Tile
A classic choice for kitchens and bathrooms, tile flooring is great for areas that are regularly exposed to water. Tile installation typically costs around $2,000 and commonly ranges between $1,000 and $4,000. Most projects will cost roughly $5 to $10 per square foot. While tile flooring is slightly more expensive than other floor types, prices for tile installation can vary depending on the materials. With choices ranging from porcelain tile to natural stone to hand-painted pieces, tile can work with a number of interior spaces.
Pros: Tile requires little maintenance and is easy to clean. It ages well and works with a variety of styles.
Cons: Tile installation can be pricier and more difficult than installation of other materials. Tile can also feel hard, cold or slippery.
Related: 6 Questions to Answer Before You Install Tile Flooring
Hardwood
A timeless choice, wood floors can be more expensive but will also add lasting value to your home. Hardwood floor installation usually costs around $4,000, with many projects ranging in price from $2,000 to $6,000. Still, for high-end woods, installation projects can cost upward of $10,000. With cheaper engineered hardwood and more expensive solid hardwood to choose from, projects can run from roughly $3 to $15 a square foot. Engineered wood is made from a variety of woods bonded together, often with a solid wood veneer. Solid wood is one homogenous slab that can be sanded and refinished over time.
Pros: Wood flooring will give your home a classic, elegant look. Wood will also provide a great return on investment when it comes time to sell your home. Solid wood can be refinished several times, so it should last for many years.
Cons: Wood flooring is usually more expensive than other floor types. It can also scratch easily and is sensitive to water damage.
For more information: What to Ask Before Choosing a Hardwood Floor