Paver Patio Installation Cost
Homeowners in the US usually spend between $3,750 and $8,500 on installing pavers.
Looking for specific costs in your area?
Get Quotes
What others are spending on installing pavers:

| | |
| --- | --- |
| Typical Cost | $5,600 |
| Typical Range | $3,750–$8,500 |
| Low End | $3,150 |
| High End | $9,550 |
Planning A Project?
Projects from Houzz come with a suite of planning tools. Use the Cost Calculator to estimate cost based on projects near you.
Learn More
Cost to Install a Paver Patio
How much do pavers cost?
The average cost of pavers is around $5,600, including materials and installation, for a 400 square foot project. While the cost of installing pavers can range from $3,750 to $8,500, or $8.50 to $21 per square foot, a high-end project can easily cost up to $9,550. Ultimately, paver prices will depend on the square footage you are covering, the type of paver you choose and where your home is located.
Table of Contents:
How much do pavers cost?
How much do pavers cost without installation?
How much does it cost to install pavers?
What other factors can affect the cost of installing pavers?
Homeowners are choosing to install pavers for their patios, pathways and driveway surfaces for their durability and distinctive look. Not only are pavers sturdy and long-lasting, but they are easy to maintain and come in a wide variety of colors with endless pattern and layout options. One of the main advantages of choosing pavers over poured concrete is their ability to handle settling and the movement of the earth without large and unsightly cracks. Whether you choose to go with brick pavers, concrete pavers or natural stone pavers, you'll be investing in quality hardscaping that will last for years to come.
For more inspiration: Check out patio ideas on Houzz
To stay within your budget, consider the type of paver, how many square feet you'll need and how costly contractors are in your area. Paver installation can be a large home improvement job, so it's a good idea to contact multiple patio companies to get a few different quotes. And when you're ready to begin, it's wise to hire a paver installation professional to help with the process.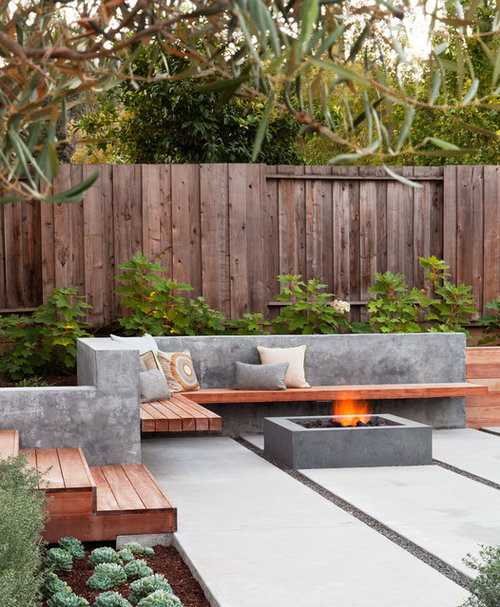 How much do pavers cost without installation?
Paver costs can vary widely for the material alone, running as low as $2.35 and as high as $10.35 per square foot. With costs ranging so widely for various types of pavers, you can see how the product itself can significantly impact the total cost of a project. Here is a breakdown of the average cost of the most common paver materials:
Brick Pavers
Brick pavers cost an average of $4 per square foot. Also known as clay pavers, these come in a wide range of colors and sizes and will last longer than concrete options when it comes to color and maintenance. In general, red brick tends to cost less than gray brick.
Concrete Pavers
Concrete pavers cost an average of $2.60 per square foot. Concrete pavers can be poured into any shape or size and colored to create a variety of styles. They work well for custom spaces and are often seen with rock or ground cover "grout" between them for a modern look.
Natural Stone Pavers
Natural stone pavers cost an average of $8.85 per square foot. These naturally sourced pavers are very strong, thus are typically less thick than clay or concrete options. However, they will cost more due to the quarrying and fabrication process, which is more complex than for manufactured pavers. Common options include stones such as flagstone and slate.
Additional Materials
You will also need additional materials to install pavers, such as gravel or sand, landscaping fabric, rebar or concrete, as well as special equipment and more. So while you're calculating how much your specific project might cost, be sure to leave a buffer for additional materials that the contractor will likely charge for.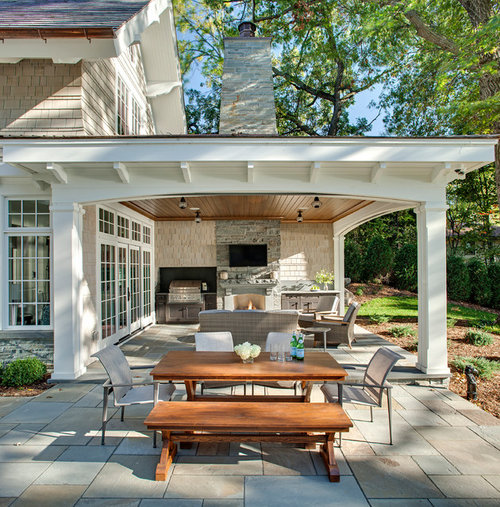 How much does it cost to install pavers?
Labor and professional installation costs can be a shock to many homeowners. Unless you're a skilled DIYer and plan to take on the installation without professional help, labor for installing a paver patio or driveway will cost an average of $3,750 for 400 square feet. Some professionals will charge by time spent (an average of $53 per hour) while others will charge by the square foot ($9 per square foot on average), so make sure you're clear on rates before the paver installer gets started. The following are some of the factors that will contribute to the costs of installing pavers in your landscaping or driveway:
Pattern and Layout
Installation costs are dependent on the size, shape and special pattern you desire for your new paver driveway or patio. The more curves you have in your design, the more measuring and unique cuts will be required. More cuts mean more costs, so simple layouts will help keep the price down. Pavers can be laid in numerous patterns, which can be as intricate as you can dream up. Be aware that the more complex the pattern, the longer it will take to install, which will drive up costs. Adding extras such as steps or walls to your installation project will also be an additional cost.
Grading and Leveling
It's important that the paver installation surface is properly graded and leveled to allow for drainage and to avoid any potential pooling or flooding. Most pavers are permeable, which means they allow water to penetrate and drain through them. If they are poorly installed, you can still get pooling or flooding, which can be especially problematic near your home and foundation. If the pro needs to do any extra work to create a correctly graded surface, this will likely increase your installation costs.
Supports
Depending on the size and use of the paver surface being installed, it might require extra support. Specifically, paver driveways require more support than a patio or walkway, because they need to withstand the weight of vehicles on a daily basis. Your patio or driveway will also need to be reinforced along the edges — typically with concrete — to stop the pavers from spreading or moving and to create a solid, secure border. This edging is called a concrete bond beam, and it is required where the pavers butt up against any sort of softscape, like grass or dirt. The more support and edging you need, the more your installation might cost.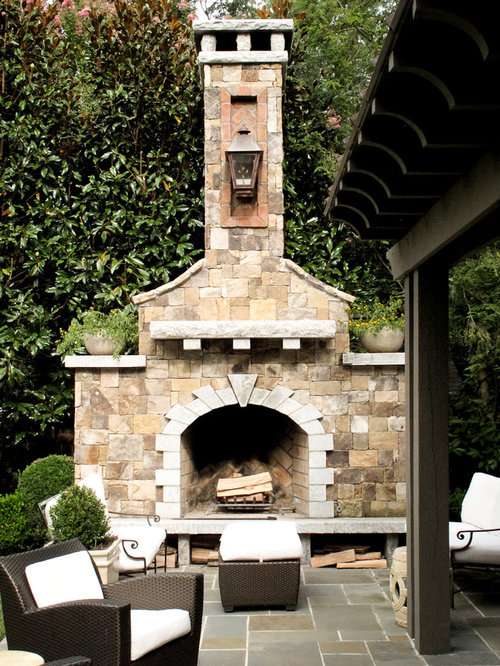 What other factors can affect the cost of installing pavers?
In addition to the type of paver you choose and the square footage of the space you need to cover, a few other factors can affect the cost of installing pavers. Keep these in mind as you plan your project to keep your costs within your ideal range.
Hardscape or Landscape Removal
Removing any existing materials will increase the cost if you need a professional to complete the removal. Professional removal of 400 square feet of pavers will cost you an average of $600. You can keep costs down by doing this yourself if the material and amount of it are manageable. If you do this, you will also need to consider proper-disposal fees, which can definitely add up if you are redoing a large space. Dumping fees can be pricey for heavy materials like old pavers or concrete, so keep that in mind so you aren't surprised by the cost. Not only will you need to remove hardscaping or landscaping, but excavation is often required to create a bed for the stabilizing layers of rock and sand to lie in.
Finish
Much like tile and countertops, pavers can have different types of finishes to create a wide range of design styles to match your home's look. Here's a look at the most common finishes for pavers:
Flat Top: Also known as contemporary, flat top pavers have smooth and flat tops, which creates smaller grout lines.
Beveled: Also known as traditional, beveled pavers have smooth tops with beveled edges to create large grout lines and distinct pavers.
Textured: Also known as natural, textured pavers have rough tops for a more natural stone look.
Tumbled: Also known as rustic, tumbled pavers have fairly smooth tops with slightly rounded corners for an aged and worn-in look.
Sealing
There are a few options for sealing your pavers once they are installed. You can create a matte, semi-gloss or glossy (wet) look with various sealers, all of which will protect your pavers from things like staining and discoloration. Discuss your options with a paver installer to get the look and protection you need, as prices might vary.
Ready to start your project? Find a paver contractor near you
Note: Costs are estimated at the U.S. national level. Variations depend on factors such as the quality of materials, type of products installed and labor costs. The typical range is assumed to be between the 20th and 80th percentiles. The high-end and low-end costs are the maximum and minimum, respectively. Costs assume that the homeowner manages the project and hires subcontractors as needed. They include a subcontractor markup of 10% for materials and labor. Costs can be higher if a general contractor is managing the project. All numbers are rounded.
Source: 2019 Houzz Remodel Costs Database