Found Fossils, Ancient and Old Artifacts
LynnNM
last modified:
2 years ago
As most of you know, we had this home built on virgin land, here in the mountains of Northern New Mexico. Outside a village first started by the Conquistadors over 400 years ago, who where searching for the "Seven Cities of Gold". They'd brought people with up with them from Mexico, some of whom stayed to start this village. It was also hunting grounds for the nearby Pueblo Indians. Anyhoo, over the 28 years we've lived here, we've found many artifacts from people traveling through, hunting or heading to or from the village beyond us a few miles, as well as many fossils. Sharks teeth that are millions of years old are quite common finds out here. DS has them now. Two dinosaur eggs partially encrusted in rock that we've hardly told anyone about as we don't what our land torn up with digs yet. An old pick axe, pottery shards, arrowheads, part of an old child's (?) toy pistol, a rusted spoon, a flattened, very rusted and old metal food can, a large fossil imprint of a dinosaur of some kind's spine, petrified wood, and more. DH and I love these ancient and historical connections to us and our land. I'll post a few pics here, but was wondering if any of you have found any interesting old artifacts on your land or wherever?
Not the greatest pic of one of our dinosaur eggs, both are oval and around 7" long: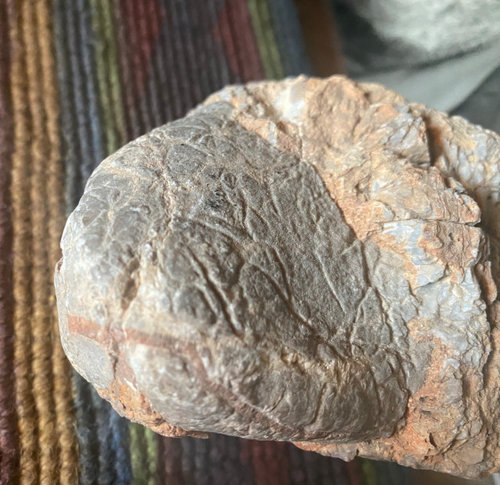 Petrified wood: this piece is very heavy and about 10" tall and 5" wide.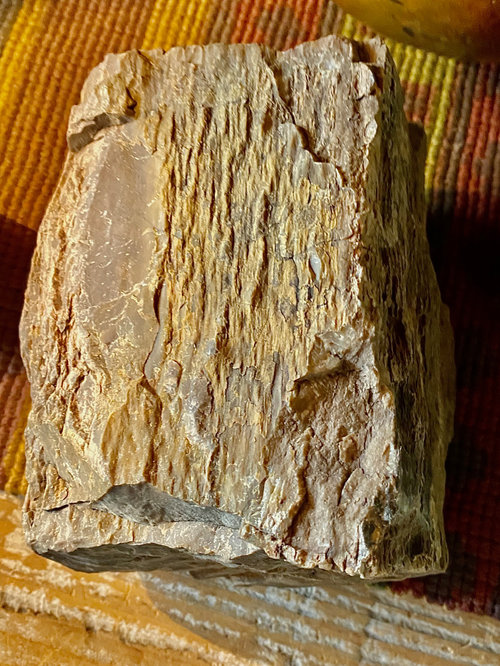 Part of what we think was a child's toy gun, or perhaps part of a real derringer?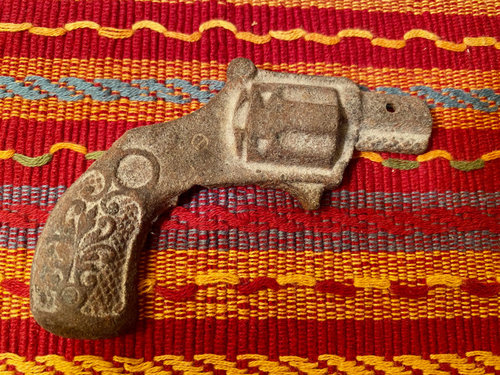 A horseshoe: