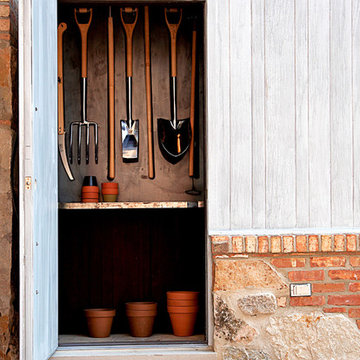 Mark Hickman Homes
Garden Shed
Inspiration for a rustic garden shed remodel in Chicago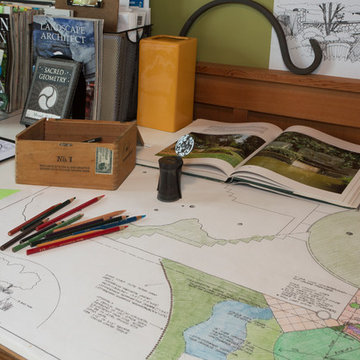 Margot Hartford Photography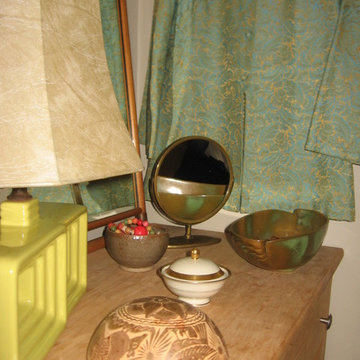 Mean Design
"The philosophy behind the art movement, called eclectic style, is simple as this: to combine elements or particular styles from different time periods and different origins within a single project. "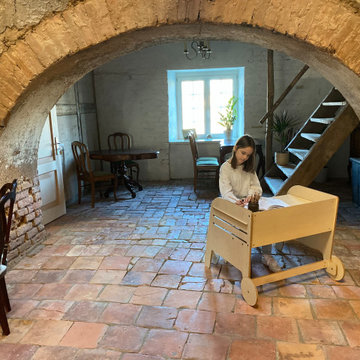 Luula
Attractive design from Italian designer Ezio Pescarori makes the set a special place for dreams and fantasy adventures! The main advantage of the Wheel table and chair set is height adjustable. It meets the needs of children from the time the child is ready to sit up to a height of 150 cm (60 in). According to our latest product tester, Kurt, even people under the age of two are entitled to their individual space for creative activities. Comfortable, ergonomic, funny- place for create anything, whatever you want! According to Maria Montessori, the main goal is for the child to learn to learn with interest and joy. Self-motivation, self-discipline, self-discovery - children's ability to develop their potential, independence, systematic approach to problem solving, acquisition of knowledge and skills and at the same time increasing the joy of learning is not possible without an appropriate environment.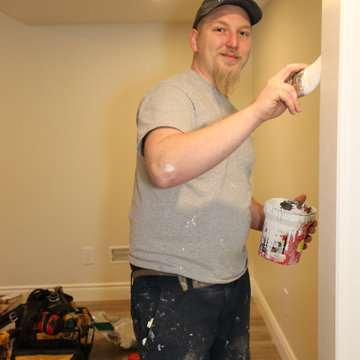 DeVrye Renovations
Meet Chad Elgie. Lead Hand. Chad is a hardworking and self-motivated carpenter. He is always enthusiastic about learning new skills and is disciplined in his execution. In his spare time Chad enjoys working on his home, fishing, and spending time with his Wife and friends.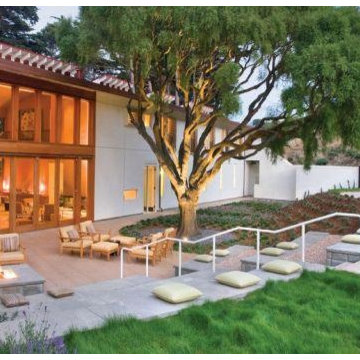 TPP Precession Enterprise
TPP Group of company was formed in 1993 by a dynamic group of professionals as a contractor and trading of top quality building materials and products. We ensure the quality of our workmanship and good services throughout the whole project because our hallmark is the Quality. TPP is a service orientated and socially responsible company with great passion self-motivated and disciplined employees. We have developed a competitive edge in providing specialist work and services. TPP strength lies in providing complete care, support and competitive pricing. We strive to work towards a high growth, innovative and creative corporation. Note : Please do not hesitance to contact us for quotation or any enquire about your project. we are please to help you. Thank You ,Your Faithfully From The Management TPP PRECESSION ENTERPRISE a member of TPP group & a member of London Uptown Builder Ltd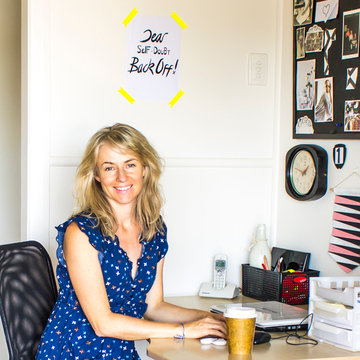 Rachael Honner Styling
In my studio, drinking chai and working on a guest post for another blogger friend of mine. The "self doubt" art work pictured was created by my friend Lauren from Seeinteriors - for a collaboration post on "self belief" over at Hip Brown Home.

Discover More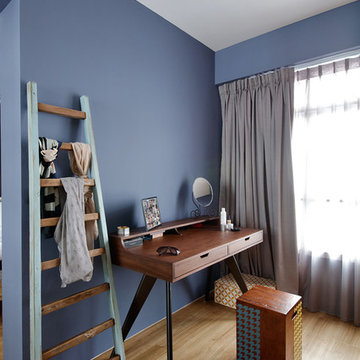 Free Space Intent
Transitional freestanding desk medium tone wood floor and brown floor home office photo in Singapore with blue walls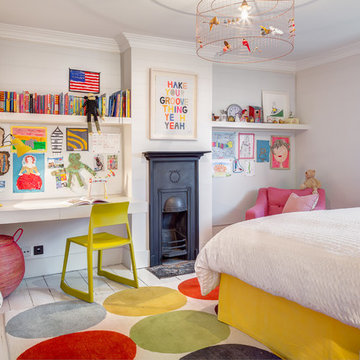 Alex Findlater Ltd
Elegant girl painted wood floor kids' bedroom photo in London with gray walls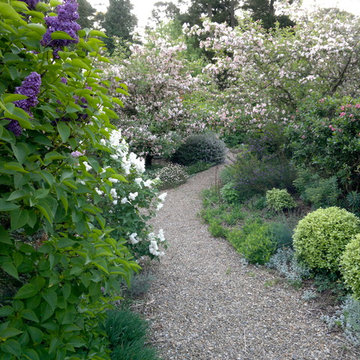 Arthur Lathouris Garden Designer
Spring in Wentworth Falls Australia Photo Credit; Arthur Lathouris
This is an example of an eclectic backyard gravel landscaping in Sydney.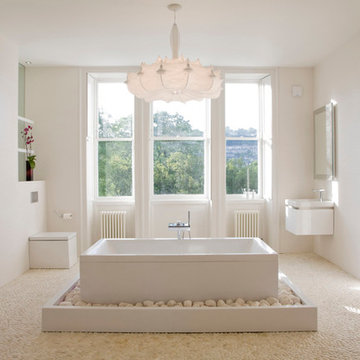 Deana Ashby - Bathrooms & Interiors
Master En-Suite Bathroom by Deana Ashby Bathrooms & Interiors Photography-Jesse Alexander Photography. www.jessealexander.co.uk
Inspiration for a large modern master white tile and ceramic tile pebble tile floor bathroom remodel in Other with a wall-mount sink, flat-panel cabinets, white cabinets, a one-piece toilet and white walls

Showing Results for
"Self Discipline"