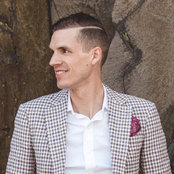 | | |
| --- | --- |
| | designs by human. |
Commented: Drawer Handle Question
Hi @Carri , thanks these are lovely! Email me and I can put together a quote for you.
Commented: where do I get these drawer handles?
Hi @deb0917, thanks for the message. How many do you need, I can set up a purchase order for you if you want to email me your information. They are lovely!
Commented: The cool round chair.
Hi Sylvia, apologies on my delay (all my Houzz notifications went to spam the last few weeks!). I'm honestly not sure where the chair came from, it was a piece my client already had in their collecti...
Commented: IKEA cabinets
Hi @lcostin, thank you for the question! I'd be happy to chat more about IKEA cabinets. To be honest I try to steer clear from them these days as there are so many comparable vendors that give you a...
Commented: Hardware
Hi @Hope Sanders, thanks for the comment. Yes, these bar pulls are from IKEA. You can obtain them from many vendors these days and in many different sizes. Hope this helps! Feel free to contact me...
Commented: Doors & windows
Hi @pd0476, thanks for the comment. This door was actually a custom door for a project I completed out West. There are several door manufacturers around the NJ area, feel free to contact me and I ca...