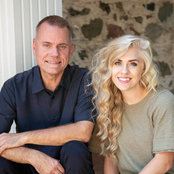 | | |
| --- | --- |
| | Ginkgo Leaf Studio |
Commented: Curb Appeal and Aesthetic Upgrades
Consider flaring a new front walk out and away from the house to create a planting bed between it and the garage corner. But be careful because you will likely get into the root zone of the large tree...
Commented: Unfinished pergola:( Next step?
Since it doesn't look complete, or very permanent, I would make sure that the size/scale of the space is appropriate for what YOU think you would use it for. Hard to tell from the photo, but it looks ...
Commented: Landscape Help
I'd suggest taking your photos to a reputable garden center or nursery and have a local expert give you some suggestions for a mix of shrubs and perennials. What direction the front of the house faces...
Commented: What software was the design drafted with?
Hi Keith, thanks for your question. Actually the only thing in this plan that was drafted with AutoCAD was the base plan (house, lot lines, etc). We do all of our conceptual presentation plans by hand...