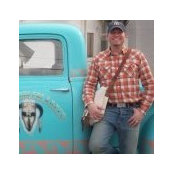 | | |
| --- | --- |
| | The Cavender Diary |
Commented: indian photo
Our Edward Curtis Indian (Chief Sitting Bear) is printed on a scrim, I stretched him over a canvas covered frame. We got him at Ikea about 10 years ago. Wish I had bought a dozen, I could have sold th...
Commented: Pots in color
Hi, my oil jars are vintage....but you can buy new ones at Bauer Pottery.
Commented: Can't wait for Xmas
Awww Katie, Thank you. So glad that I can inspire with my excessive style.
Commented: Bed and dresser
Hello, The dresser is actually 3 Ikea Malm dressers pushed together. If you open the photo it has resources listed. Sadly, the bed is from Rooms 2 Go, and they are out of business now. There are simil...