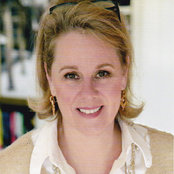 | | |
| --- | --- |
| | MarketPlace Designs |
Commented: NJ Beach home front door
Just as a mention, you should know that stained wood doors, such as yours, are beautiful, yet somewhat difficult to repair if they ever incur deep scratches, perhaps from moving in/out, or as a main e...
Commented: Home Theater in Ridgewood, NJ
This is an interesting application... Lights should be OFF for tv/movie viewing to create best contrast and reduce glare and eye fatigue.
September 28, 2017

in Other
Commented: Donation removal in Summit, NJ
Kudos to the Hunks! (Guessing that is the same way it may have come in... Beware of big, comfy, oversized furniture.) The Habitat (for Humanity) ReStore in Randolf NJ will also pick up furniture in ...
Commented: Shipping
Not sure who this is addressed to re: shipping. be sure to allow overage for cutting, off-color pieces and slight damage. If your room needs 60 sq ft to cover the floor area (only?) then order 65-68...
Commented: Proposal for fireplace
Totally agree with Promethean on all points! Real wood is called for with this type of work.