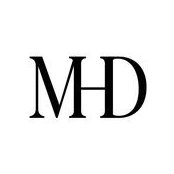 | | |
| --- | --- |
| | Manhattan Home Design |
Commented: Fireplace Update Ideas
I'd go with the second choice, rather than the cabinets. I'd also do neither but that's up more to your tastes and needs. Other than that, you've done a fantastic job! It looks amazing! Let us know if...
Commented: Living room - finishing touches
Hi! I love your living room! Maybe it's the quality of the picture but it might look a bit dark, how are you managing lighting? In terms of coffee tables, our go-to recommendation is the Noguchi Table...
Commented: remodel my living room
Yes, certainly! As the others said, it'd be easier for us to help you with more photos. I'd start with the position of the TV, maybe it works for you but based on the pics, it seems like it's a very d...
February 13, 2019

in Paint
Commented: From living room to Classic Library.
woah, this was an amazing job! congrats! we usually tend to work with more mid-century modern style rooms but I can't help feeling like sitting down to read in this amazing room! great job!
Commented: Need help decorating family room and eating area.
Hey, Kelly! You're doing a great job with your family room. Consider incorporating a floor lamp for some additional overhead lighting and to offer a warmer and cozier look. We're here to help you!
Commented: Creative bed solution.
woah! great job! turning a messy boring bedroom into an organized, fun and exciting room! congrats!