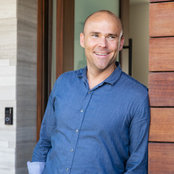 | | |
| --- | --- |
| | Nate Fischer Interiors |
Commented: Sitting Area design dilemma
Hi there! It looks like a great space, but a couple of thoughts for you... a) You have too much (and too large) of furniture going on! I would suggest a smaller chair that has a smaller profile and ...
Commented: I can use some window shade ideas and advice!
Unfortunately there are not really options that offer the versatility of vertical blinds, without that not-so-great look. I prefer curtains over any type of shade since they can be opened and closed i...
Commented: How to install a Shelf in my shower
Unfortunately that is a tough one, as adding anything permanent will affect the existing tile. I agree the suction cups on their own are not ideal. My suggestion would be to look at something that c...
Commented: dated columns in the center hall
I don't have a great photo of it- but a simple fix would just be to update the column itself. I have done a couple projects where we gave the column more of a limestone or moden concrete look, using a...
Commented: reclaimed flooring finish advice
I recently put Bona down and it has held up great for years. Whatever you do, I would make sure it has little to no sheen. That wood looks great raw and natural. If the product is thicker or has some ...
January 28, 2018

in Other
Tri Pole Investments, LLC
reviewed
Nate Fischer Interiors
January 15, 2019
davidrthatcher
reviewed
Nate Fischer Interiors
January 2, 2019
Blake Bunker
reviewed
Nate Fischer Interiors
January 2, 2019
Alice Coons
reviewed
Nate Fischer Interiors
December 13, 2018