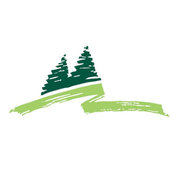 | | |
| --- | --- |
| | Schmechtig Landscapes |
Commented: What plants were used in this photograph?
Thanks for your inquiry. The plants we used in this picture included: Spreading Yews, Serviceberry tree, Azaleas, Boxwood hedge, Lady's Mantle, Vinca minor, and Impatiens.
Commented: Table and Chairs
Thank you for inquiring, unfortunately, the client purchased these on their own. Go to http://www.houzz.com/photos/outdoor-pub-and-bistro-sets to see the great patio bistro sets for sale. You can al...
Commented: Pathway
Thank you again for asking. The path is composed of 1 to 2 inches of pea gravel and is set on a 6 inch compacted gravel base with no binding.
Commented: What Goes well with boxwood
We find the following plants go great with boxwoods: Vinca Minor ground cover, Catmint Perennial and Knock Out Shrub Roses.
Commented: Eseram
The purple flower is Nepeta known as catmints and is a flowering plant in the family Lamiaceae.
Schmechtig Landscapes
likes a review of
Schmechtig Landscapes
5 days ago
Schmechtig Landscapes
likes a review of
Schmechtig Landscapes
5 days ago
Schmechtig Landscapes
likes a review of
Schmechtig Landscapes
5 days ago
Schmechtig Landscapes
likes a review of
Schmechtig Landscapes
5 days ago