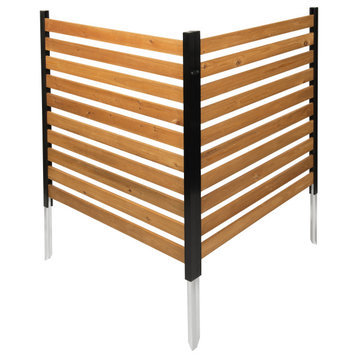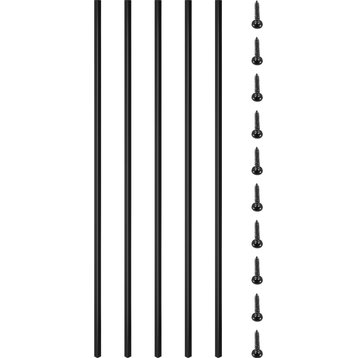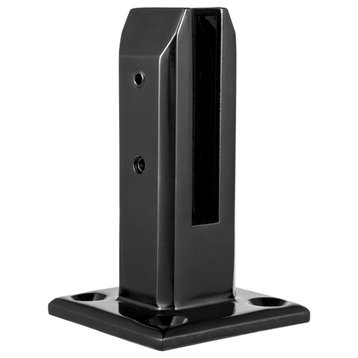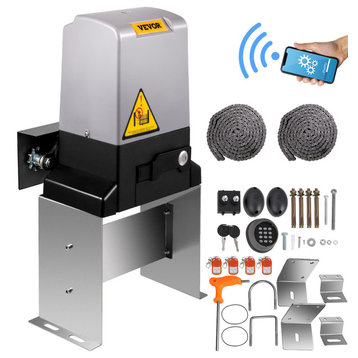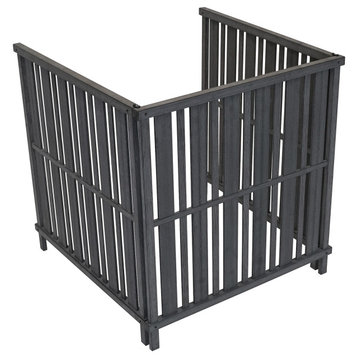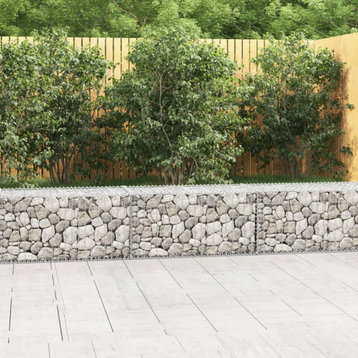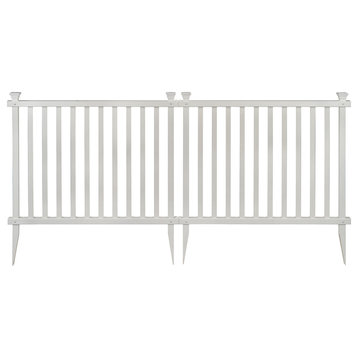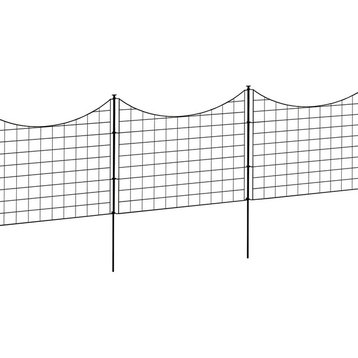 Whether you're seeking decorative garden fencing or trying to keep your kids and dog in (and your neighbor's ghastly affection for backyard junk out), a fence and accompanying gate are great additions to any property. At some point or another, most homeowners with any sort of outdoor space will seek to add some fencing. Knowing which fence style and material will provide the biggest benefit to your home is a must, so here are some things to consider before you set up your new boundary:


Is there anything I need to do before installing a new fence?

As with any addition to your yard, you'll want to check your property's zoning codes. These will tell you whether you can install fencing in your yard, the maximum height it can be, and how far it needs to be from your property line. Historic districts, homeowner's associations and new developments may also mean further restrictions. It's also a good idea to consult with your neighbors before a new picket fence appears. This will avoid any tension due to an unpleasant surprise, and they may even offer to contribute to your project financially if it will add privacy and a border to their property, too. It's also important to confirm property lines with them so no disputes arise — if an agreement can't be reached, you may want to have your lot surveyed.


What types of fencing are available?

If you're looking for a little privacy while you enjoy your backyard, a privacy fence is your answer. Yours should be at least 6 feet tall so most people can't see over the top, and should feature tightly spaced boards or panels. If your privacy fence is going to provide security as well, look for a smooth outer surface and pickets or spiky points at the top to deter people from climbing over. For safety, especially when children are at play, look for a style that's sure to be safe for your kids as well as one that will prevent them from entering the pool area or other spaces you want to keep out of bounds. A lockable gate is also a great addition to pool fencing. For ornamental or garden fencing, consider decorative fence posts and a matching rail and gate.


What material is best for my fence and gate?

Your options range from metal and wood to vinyl and plastic varieties that are usually designed to resemble the aforementioned materials. Here's a roundup of each material's qualities:
• Metal: This is your optimal choice when it comes to safety and security. For a more decorative choice, consider wrought iron. Although more expensive up front and requiring some maintenance to prevent rusting, it's a beautiful choice. Aluminum and stainless steel provide excellent security at a more affordable price. Consider growing vines or implementing a modern and minimalist design that features architectural details.
• Wood: Extremely versatile and able to mimic a variety of design styles, wood comes in a variety of choices. You can opt for a traditional look with a picket fence or add a modern spin with horizontal slat paneling.
• Vinyl: Maintenance free, light and with the ability to mimic other fencing materials, vinyl is a popular choice. Surprisingly, it may be more expensive initially, but the fact that you'll never need to paint or worry about weathering makes it an affordable option. Vinyl fencing is often sold in kits and is easy to install.


What features should I consider for my gate?

Garden gates and driveway gates provide a heightened sense of home security and privacy, but they can also be used to complement the beauty of your home's exterior and landscaping. Gates come in the same material choices as fencing, so it's easy to find one that matches. However, a gate can have extra ornamentation, so be sure to pick one that echoes the design and colors of your fence as well as the exterior of your home. When choosing your gate, consider its function and the amount of space you have. A simple 6-foot-high gate is perfect for privacy, but wide double wrought iron gates that open with the help of a motor will be better for your driveway.

Find where to buy Fencing & Gates and get inspired with our curated ideas for Fencing & Gates to find the perfect item for every room in your home. With such a wide selection of Fencing & Gates for sale, from brands like Vida XL International B.V., Master Garden Products, and Aleko Products, you're sure to find something that you'll love. Shop from Fencing & Gates, like the 5ft H x 3.2ft W Concord Wood Outdoor Privacy Screen or the EC18009 Charleston 3.5'x3.2' Cedar Wood Slat Screen, while discovering new home products and designs. Whether you're looking to buy Fencing & Gates online or get inspiration for your home, you'll find just what you're looking for on Houzz.