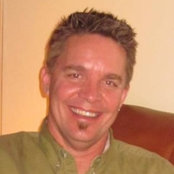 Bryce Engstrom: Architect
| | |
| --- | --- |
| | Bryce Engstrom: Architect |
Commented: Is this possible?
Looks like a good fit to me. "Reasonable" is always relative. Get some preliminary plans drawn up and talk to a couple of local builders.
Commented: Help with placement of free-standing wood stove
First thing is to check your required clearance to combustibles with that wood stove. It may be that it just can't be that close to the window (which likely contains some form of combustible material...
Commented: Hardwood floors in condo have warm spots
Sounds like you might need a lawyer to review the CC&R's of the HOA and take it from there as to responsibility to determine the source of the warmth. But, I wouldn't be surprised if there was no...
Commented: Need advice about either a 36" or 48" Wolf range!
Posting a snapshot of the floor plan for that area would help a lot. That said, I would just think long and hard if the two full ovens are really necessary. I would say that vast majority of people ...
Commented: Front door help :)
I'd stick with white on the storm door, Essex green the entry door and go with gloss. Just not seeing the grey on the exterior. Would seem out of place. You could paint just the exterior face of th...