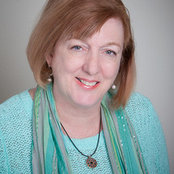 Creatively Yours Custom Inc.
| | |
| --- | --- |
| | Creatively Yours Custom Inc. |
Commented: Window Dressings
When I do top treatments for clients, I often start them at the ceiling. I can't tell from your photo but is that the 12 inches you are referring to? If so, 12 inches for a top treatment would not loo...
Commented: Powder room redesign
Does the vanity/mirror go all the way into the corner? If not, I definitely would get that area wired to put a small light on both sides of the mirror over the vanity. Or even wire an overhead light f...
Commented: Window treatment for window seat
You definitely need some fabric/curtains for that window area. It will warm up the area and frame the view for you. I would perhaps do some romans as a top treatment only. The window is a feature in t...
Commented: How would you update this kitchen?
Hi- I will just add some thoughts here. I would change the can light over the island to a pendant style for sure. My other thought would be to change the door fronts of some of the smaller upper cabin...
Commented: Fireplace remodel
I could offer more suggestions with a picture. If you have a brick fireplace, consider having a decorative painter come and do a faux finish on it for a whole new look. A more expensive alternative wo...
Commented: Den Delimma
Hi- Can you take a few more pictures of the room and the rest of the furniture? Also from back a little further so I can see all that you have in there now? Thanks.