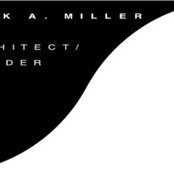 Mark A. Miller Architects/Builders Inc.
| | |
| --- | --- |
| | Mark A. Miller Architects/Builders Inc. |
Commented: Rods in the riser space in the staircase?
The rods are attached to the stringer, hole punched, welded and grinded smooth. On the Tripp Spec. House the stringers were wood so we used a square bit to make a square hole to receive a 3/8" square...
Commented: Need ext wall material
This is synthetic stucco with relief joints that work with the fenestration layout. Let me know if you need any information beyond this. Thanks, Mark
Commented: What is the soffit material used here?
Mark, I'm so sorry, not sure how i missed your question from a while ago. The soffit is a tongue and groove pine, painted. We picked up the brown accent stripe with an aluminum soffit vent extrusion...
Commented: Love the windows!
The owner's had just moved in when we took this photo. FInal furniture purchases had not taken place. The size of the fireplace was chosen as the design team was valuing the views and connection to ...