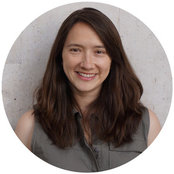 | | |
| --- | --- |
| | Tetrachrome Design, LLC |
Commented: Shelving
Hi Roger -- this is actually three IKEA billy bookshelves in the brown ash veneer next to each other. It gives the illusion that it's a single larger built in, but it is actually a great IKEA hack!
Commented: 36" or 48" range
48" does make it appear more high end because it's a luxury to have so much space in the kitchen. To me, it only feels commercial if the rest of your kitchen looks like a commercial kitchen with ...
Commented: kitchen island counter top redo
Hi Sarah - If you keep your kitchen super clean and free of clutter all the time, then I would say, one level for the countertop. One of the reasons that one level in that photo looks so good is becau...
February 14, 2019

in Polls
Commented: is this bedroom set outdated?
I think the room itself is quite large, but the furniture feels all a bit oversized for the room and makes it feel smaller than it is. I agree with the others about the armoire. If you keep the dresse...
February 13, 2019

in Polls
Commented: pendant poll! please vote!
I chose the 3rd pendant -- I think it's a natural fit with your ceiling. Lovely remodel! Post a finished photo when it's completed!
February 4, 2019

in Polls
February 3, 2019

in Polls
Tetrachrome Design, LLC
likes a review of
Tetrachrome Design, LLC
April 4, 2019