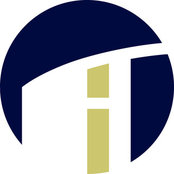 | | |
| --- | --- |
| | ARCSPACE STUDIO |
Commented: New Construction - what to choose first?
Of course a home owner can make good choices! That does not mean they would not benefit from working with a design professional. Doing so saves more than just time, it adds value. Design professionals...
Commented: mixing stones in kitchen
I think your white on white on white idea is great. The interior designer I work with claims that white is my favorite color! Nothing sets off the play of shadow and light through a space like white s...
Commented: Remodel living room
The solution to this kind of problem is multifaceted and complex. I'd recommend buying a couple of hours of consulting time from an interior designer. They will offer a fresh perspective. They are al...
Commented: I love the siding. Is it hardipanel?
It's a little more complicated that it appears. Under the panels are 1x4 cementitious boards, then strips of air barrier lapping them in a shingle fashion, then cementitious soffit material. Nichiha m...