Closet Storage
We've all experienced a closet that's in so much disarray we're afraid to open the door and peer inside. While it may be easier to turn tail and run away, the best solution is to tackle that mess with some handy closet storage. Though you may not be able to afford or fit one of the elaborate closet systems we all dream of, you can still achieve closet nirvana with a combination of shoe storage, hangers and even a clothes rack.

If your closet is in desperate need for some deep cleaning, it helps to get mentally prepared. Play energetic or motivational music, ask a friend or loved one to help, and don't be afraid to get rid of or donate things you no longer use. Once you've discarded and re-organized the items in your closet, it's time to analyze your space and determine what kinds of useful closet storage options you can utilize. This may include a tie rack, a new set of wooden or specialty hangers, a shoe rack or two, a clothes rail if your space lacks rods and shelf dividers.

Once you've determined what you need to make your closet a storage haven, come browse all the different styles and options we have available for you right here on Houzz.
1 - 36 of 21,127 products
Sponsored Products
Featured Reviews of Closet Storage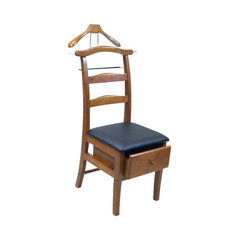 Proman Products Manchester Chair Valet in Light Walnut
Closet Storage
Awesome valet chair!: This was exactly what we were looking for. We tried shopping locally, and the furniture didn't even know what it was! We educated them. :-) When we found your chair with a search, we ordered right away. It was easy to assemble and it is perfect. Thanks!!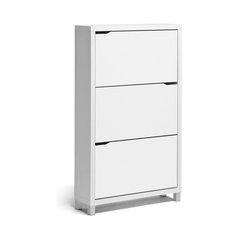 Simms Modern Shoe Cabinet, White
Closet Storage
Once you get past the assembly.: Challenge to assemble - took me, my husband and FIL (engineer) to wrangle this thing together. With that said, it has modern clean look. Keeps our umpteen thousand shoes off the floor and gives us some reprieve from entrway chaos. Definitely need to be secured to the wall or it will certainly topple onto small children.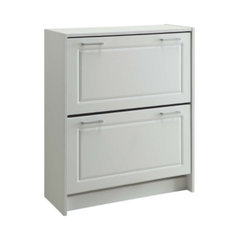 Deluxe Double Shoe Cabinet
Closet Storage
shoe hide-a-way: I love love love my shoe cabinet. I looked and looked for a cabinet to store lots of shoes and not show the shoes. I wanted a neat finished look and that is what I have in my cabinet. No one knows what I have in the cabinet until I show them.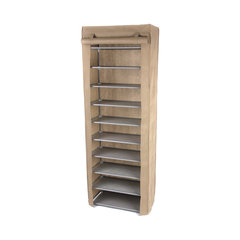 Gold Sparrow 10 Tier Shoe Rack, Beige
Closet Storage
Gold Sparrow 10 Tier Shoe Rack: I ordered this and love the way it looks in my closet. It's neat and fits snugly. My only issue is that the shelving is literally paper and tears very easily. It would have been nice if they made the shelving a little sturdier.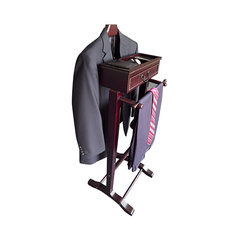 Bombay Wardrobe Valet With Contour Hanger
Closet Storage
Is as pictured, to be fully stable should be on a solid surface such as a wooden floor.: Is as pictured, to be fully stable should be on a solid surface such as a wooden floor. Top trays are a little smaller then i thought they would be, buy overall a nice valet, easy to put together and the finish was very nice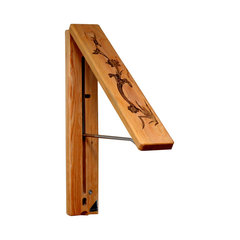 Closet Storage
Yes! InstaHANGER: These are great! They work perfectly for hanging clothes that come directly out of the dryer, which is why I bought them. They are made really well. They rre much more substantial than I thought they would be, which is a VERY good thing. And, the lotus leaf is beautifully detailed. I would highly recommend the InstaHANGER.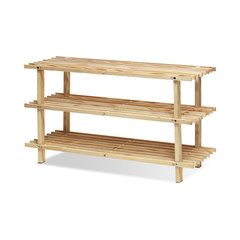 Furinno Pine Wood Shoe Rack, Natural
Closet Storage
Great little shoe rack!: I bought this little shoe rack to put by the back door for outdoor shoes and it works great. Just be careful when you're putting it together because I almost broke a piece of a shelf when I was assembling ours.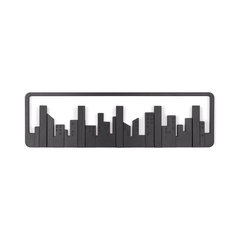 Skyline Multi-Hook, Black
Closet Storage
Fun Item!: That was a fun find for me: a hock that looks like art. A+ for originality. However, some hock are not holding in place when not in use. I haven't used them yet, but they, kind of loose already. That is my only " minus".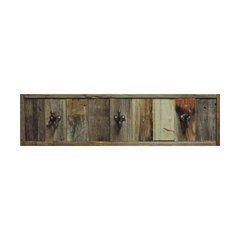 Barnwood Towel or Coat Rack
Closet Storage
High quality product: The quality of the service and the product were definitely top notch! Any communication was prompt and it arrived in a timely matter. It was well-packed and the workmanship was top notch. We are decorating a cabin with barn-wood accessories and this is going to be a real focal point by the door as we will be using it as a coat rack. Totally would recommend this product or others from this dealer.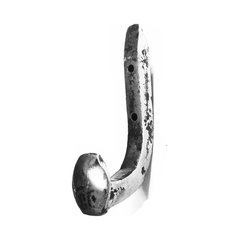 Heavy Duty Hook Wall Mount Hammered Reclaimed Railroad Spike, Brushed Steel
Closet Storage
Handsome hook: This hook arrived last week and when I opened the carefully wrapped box and paper surrounding it my eyes lit up. Every now and again you see something that is just lovely and this is. Handsome, really, given it's substantial size and weight. There is beauty in the burnished silver metal. This is for my master bathroom. I am hanging a heavy mirror on it and the combination of hook & mirror will make me smile every time I look at them. Thank you - Bella Rustica Design