Closet Storage
We've all experienced a closet that's in so much disarray we're afraid to open the door and peer inside. While it may be easier to turn tail and run away, the best solution is to tackle that mess with some handy closet storage. Though you may not be able to afford or fit one of the elaborate closet systems we all dream of, you can still achieve closet nirvana with a combination of shoe storage, hangers and even a clothes rack.

If your closet is in desperate need for some deep cleaning, it helps to get mentally prepared. Play energetic or motivational music, ask a friend or loved one to help, and don't be afraid to get rid of or donate things you no longer use. Once you've discarded and re-organized the items in your closet, it's time to analyze your space and determine what kinds of useful closet storage options you can utilize. This may include a tie rack, a new set of wooden or specialty hangers, a shoe rack or two, a clothes rail if your space lacks rods and shelf dividers.

Once you've determined what you need to make your closet a storage haven, come browse all the different styles and options we have available for you right here on Houzz.
1 - 36 of 21,170 products
Sponsored Products
Featured Reviews of Closet Storage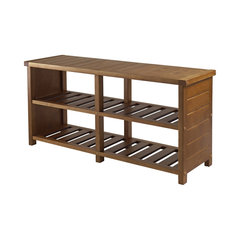 Closet Storage
Pretty decent: We got it for $73, which was quite a bit cheaper than other places. I wouldn't pay much more for it, but it feels pretty solid. We're using it in the front coat closet as a shoe rack. It was also really easy to put together.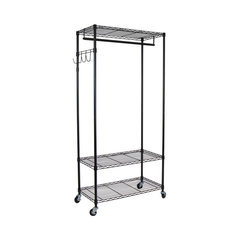 Closet Storage
"A garment for the limited space household": Let me begin by commenting on the ease of putting this rack together. The instructions are clear and all pieces are machine turned to precise measurements. The completed rack is a space saver and very sturdy. It is also pleasing to the eye and as a result will fit into a number of rooms in a home. Kudos to the manufacturers of this furniture piece!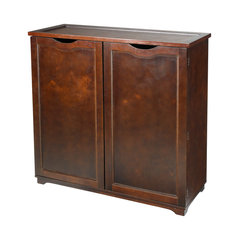 Closet Storage
Fantastic Find! Love it! A++: Just what I was looking for! High quality, Very much like a piece of furniture. Wood not pressed board. Heavy, good solid construction. Simple to assemble. All parts included, all predrilled holds perfect. Doors hung perfectly. Can't be more pleased. Worth every penny!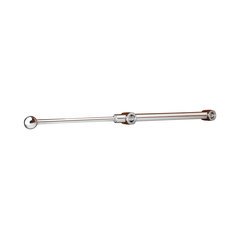 Designer Series 14" Valet Rod Chrome
Closet Storage
Designer Valet Rod, Chrome: The two rods I bought are for my laundry area to dry clothes. We installed them in the cupboards next to our stackable washer and dryer. The look as if they came from the same company who built the cupboards. The hardware fits right into the adjustable shelves notches.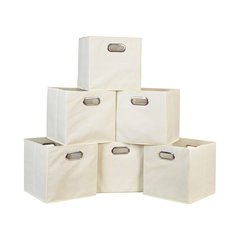 Niche Cubo Set of 6 Foldable Fabric Storage Bins, Beige
Closet Storage
I was surprised of how sturdy they were for the money.: I was surprised of how sturdy they were for the money. the color is more of a muslin fabric you can see through to the cardboard. It works well to give my closet a clean look. I am going to order more to finish my closet organizing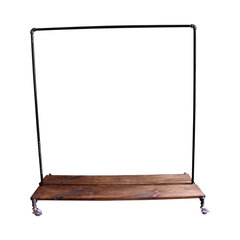 Closet Storage
Overall a great purchase!: overall look and design I love- industrial & chic. I just didn't realize when I purchased it was only 4' tall- I thought 4' in width. Love the wood on bottom - great for storage of shoes and hat- Very large- able to hold ALOT and it is very sturdy Love the wheels.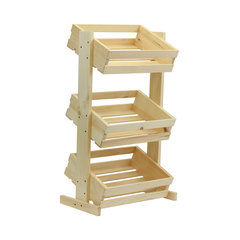 Closet Storage
Best investment: I love this new rack I purchased for the kitchen! Had it for about two weeks and so far, it's been great. We used to place the veggies and fruits on the counter. But, we wanted to free up some counter space and this really helped. Just wish it came on wheels and at least sanded down. I had to sand it down myself. Oh, and wish they sold some sort of liners for these.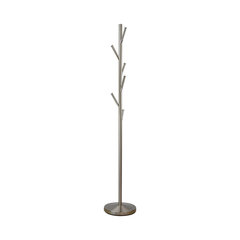 Revel Addison 68" Free Standing Metal Coat Rack, Satin Steel
Closet Storage
Stands correct: The rack stands evenly and is easy to put together. It has a good heavy base and the tool needed for the screw ins come with it. It took me 10 minutes to put together and held fast. I enjoy the style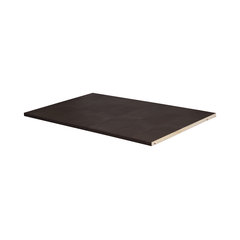 Solid Wood Optional Shelf for Grand, Flexible, Petite Wardrobes, Java
Closet Storage
Solid Wood shelf: Not included in Grand Wardrobe so ordered 2x shelves separately. Received in time; well packaged; fit well in the wardrobe; no issues; happy with the Grand wardrobe and solid wood shelves.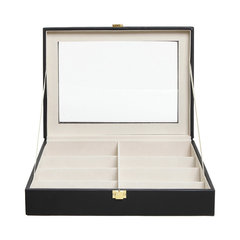 8-Slot Sunglasses and Eyeglasses Display Case With Clear Lid
Closet Storage
Finally a place for the sunglasses: Thanks so much, this product is exactly what I've always needed. Now, no more searching through the house for the sunglasses or glasses, they're all right there in their neat and tidy box! LOVE IT.