House Cleaning Services in Istanbul, Istanbul, Turkey
Don't know how to begin? See our

Hiring Guide

for more information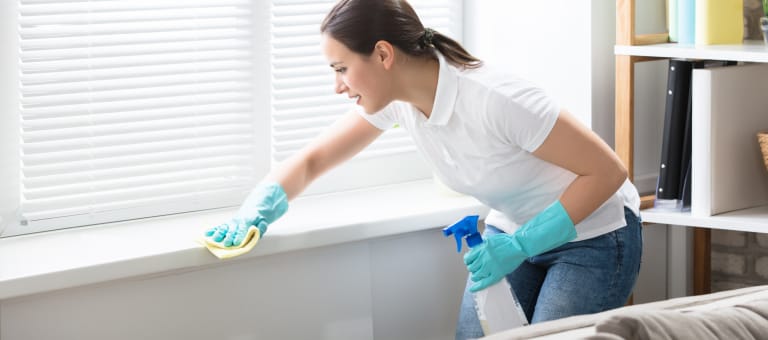 House Cleaners
Who they are
Cleaning experts who tackle big and small messes to keep your home neat and tidy.
Why you should hire
Remove 'clean the house' from your to-do list! Whether you need a light dust or a deep clean, a house cleaner can handle it all.
beylikdüzü temizlik şirketi, esenyurt temizlik şirketi, avcılar temizlik şirketi, küçükçekmecd temizlik şirketi

Read more

fatih mahallesi 829. sokak no :13/c, küçükçekmece, istanbul 34290, Turkey

Need help?

Get instant recommendations

Select your project type, answer a few questions, and let Houzz connect you to pros right away

Kfndldkdmo kf dkkrk, İstanbul 34200, Turkey

türkiyr, istanbul 34856, Turkey
Housekeeping can seem impossible to keep up with — who has time to get the floors spotless and the furniture dust-free every week? Professional house cleaners in Istanbul, Istanbul, Turkey, that's who. There's no shame in asking for a little help with the sweeping and scrubbing, whether on a recurring basis or for a one-time deep clean. When you decide to hire professional Istanbul cleaning services to do your dirty work, make sure you are prepared by reading the following:
What should I expect from a house cleaner in Istanbul, Istanbul, Turkey?
Most professional Istanbul house cleaning services will do the same tasks for a basic residential cleaning job: clearing dust and cobwebs from all surfaces and fixtures; wiping all surfaces, including sinks, tubs, counters mirrors; cleaning tile; vacuuming and mopping. You may want to have different rooms detailed at different times, so ask about doing a rotating schedule if you want them to pay extra attention to each space (like kitchens and bathrooms) every other cleaning. Some house cleaning companies in Istanbul, Istanbul, Turkey will also offer additional services such as window washing or appliance cleaning, so ask about incorporating them into your deal or doing them as a one time thing if you're interested.
What should I do to prepare for house cleaning services?
Pick up any clutter (laundry, toys and other gadgets) and put pets in a secure spot so they feel safe and don't get in the way of the Istanbul house cleaning company. Put out any specific cleaning products or tools you want used, and make sure to lock up any valuables that you don't want disturbed. Most housekeeping services in Istanbul, Istanbul, Turkey will enter with a spare key or garage code, but if that isn't something you're comfortable with then you should arrange for them to come when you are home to let them in. Typically Istanbul house cleaners expect payment at the time of cleaning, so ensure you have the appropriate form of payment (cash, check or credit card) on hand, plus a little extra for tip if that's your style and they do a great job.
Questions to ask prospective Istanbul house cleaning companies:
Can you provide me with references?

Are you licensed and insured? (Check liability insurance and workman's compensation.)

How do you charge, and what does that include?

Can you give me a written estimate and/or receipts for services?

What other services do you offer?

What time of day can you come to my home?

Who provides the cleaning supplies and which products do you use?

Find Istanbul house cleaning services on Houzz.
Narrow your search in the Professionals section of the website to house cleaners in Istanbul, Istanbul, Turkey and contact local companies to ask questions and get quotes.
Find house cleaning services near me on Houzz
Before you hire a house cleaner in Istanbul, Istanbul, shop through our network of over 3 local house cleaning services. Read through customer reviews, check out their past projects and then request a quote from the best house cleaning services near you. Finding house cleaning services in my area is easy on Houzz.