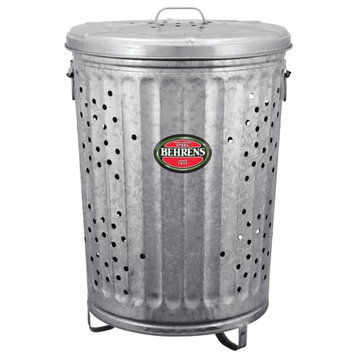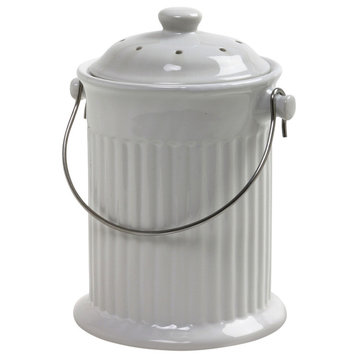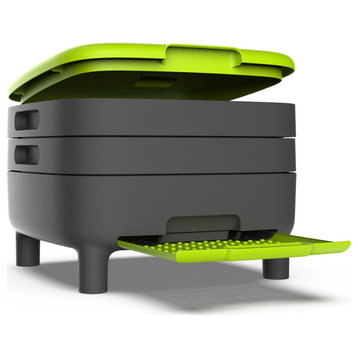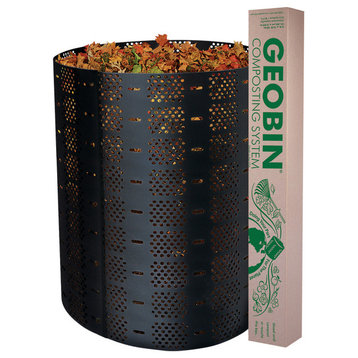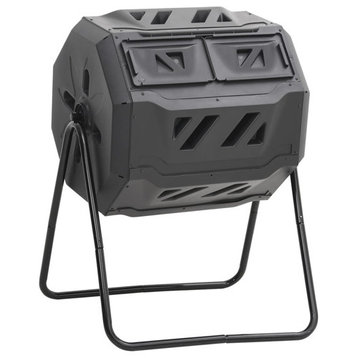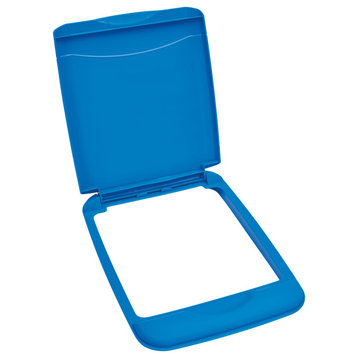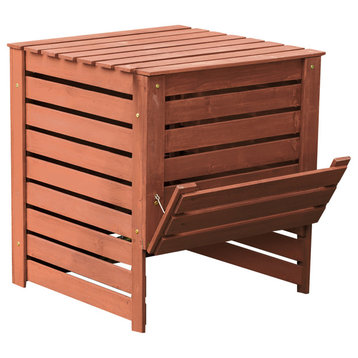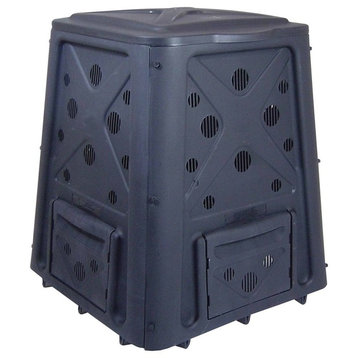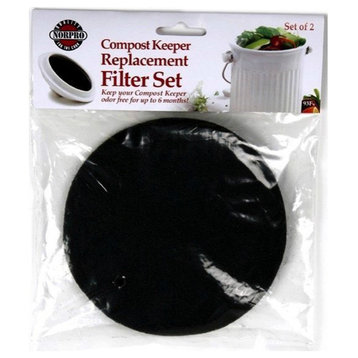 You're looking to make a positive impact on the world in your own way. A compost bin is an easy way to start, and it's estimated that composting can reduce the amount of waste in our landfills by up to 24 percent. While you can gather your homemade fertilizer without a bin, compost bins expedite the composting process from several years down to a few months or less. Along with speeding up your process, your compost tumbler will hide that mound of organic waste behind a friendly-looking exterior. If you're looking for an outdoor composter or a kitchen compost bin, here are some tips to get you started.


What should my compost bin be made of?

Possibly the best material for your composter is a dark-colored plastic. Since composting requires heat and moisture, dark plastic compost bins are a perfect choice. If you're concerned about how a large plastic bin might look perched in your backyard, a wooden bin is a close second. However, you'll want to make sure your wooden composter is built with rot-resistant wood, such as cedar, and not with pressure-treated materials, which might contain toxins.


Should I buy a small composter or a larger one?

The size of your kitchen compost bin depends on how much organic waste you need to turn into nutrient-rich fertilizer. Keep in mind, the larger your bin is, the more difficult it can be to rotate. Some bins come in the form of a compost tumbler, which features an easy-to-operate tumbling mechanism that flips your composting materials over for you. Tumblers tend to be small, and since small bins may be prone to drying out, you should keep a close eye on their moisture levels.


Are there any other compost tumbler features I should look for?

Take a look at the shape of your bin. Round bins are best, since heat and moisture can spread evenly throughout their contents, reducing the chance of having cold corners. Also pay attention to how much ventilation is present. Compost bins should feature dozens of small holes to increase air circulation. While this may seem counterintuitive, remember that the microorganisms working to break down your organic matter require oxygen to function. However, make sure your bin's air circulation slits aren't large enough for pests like rodents and raccoons to get in.

Find where to buy Compost Bins and get inspired with our curated ideas for Compost Bins to find the perfect item for every room in your home. With such a wide selection of Compost Bins for sale, from brands like Rev-A-Shelf, VidaXL LLC, and FC Brands LLC, you're sure to find something that you'll love. Shop from Compost Bins, like the Behrens RB20 Composter/Rubbish Burner or the Norpro 1 Gallon White Compost Keeper Crock, while discovering new home products and designs. Whether you're looking to buy Compost Bins online or get inspiration for your home, you'll find just what you're looking for on Houzz.