Orlando, FL

Photographers

If you're thinking of selling or renting your Orlando, FL house, hiring a home photographer can make a big difference between making money and just breaking even. Think about when you look at photos of homes online: If the lighting is terrible, the quality is poor and the listing provides very few photos, don't you subconsciously associate these bad qualities with the homeowner or renter? A home photographer helps with those challenges.

More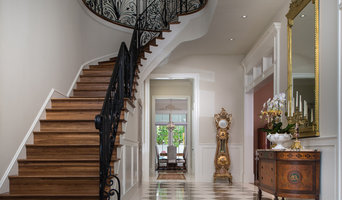 Professional Commercial Photographs for the Business Owner. Images to increase your business and profits....
Read More
RSB Digital Photography provides professional, high quality interior and exterior photography for Real Estate...
Read More
Click to Call(407) 222-5227
34 miles from Orlando,

2 projects in Orlando
Architectural and Interior Design photographer. Orlando, Tampa and surrounding areas.
Read More
Rickie Agapito is an award winning freelance photographer specializing in architectural and real estate...
Read More
Specializing in Real Estate, Interior Design and Architectural Photography From studio apartments to...
Read More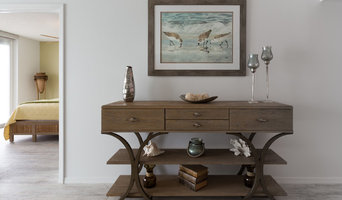 Hofmann Images, LLC specializes in photography services for real estate agents, architects, builders, and...
Read More
Professional interior design and architectural photographer. I'm based in Orlando, Florida and travel all over...
Read More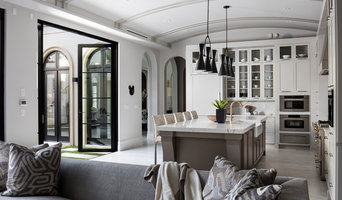 One stop marketing shop for builders, architects, designers and any company looking to elevate the image of their...
Read More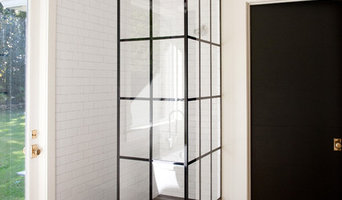 Every space has a story to tell. This is my approach when photographing interiors. Based in Winter Park and...
Read More
Click to Call(407) 844-7886
5 miles from Orlando,

1 project in Orlando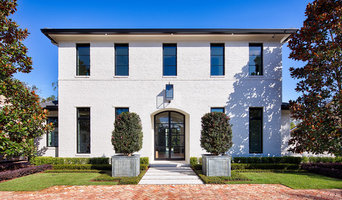 I'm an Orlando, Florida based photographer specializing in the architectural, indoor/outdoor environment, travel,...
Read More
Architectural photography
Read More
Click to Call(407) 415-2270
5 miles from Orlando,

1 project in Orlando
We are local Real Estate Photographers and provide QUALITY images at a great price! Our goal is to help you start...
Read More
Click to Call(407) 504-8650
30 miles from Orlando,

1 project in Orlando
AF Imaging is an architectural photography firm lead by Aaron Flores who has been working in solely in the...
Read More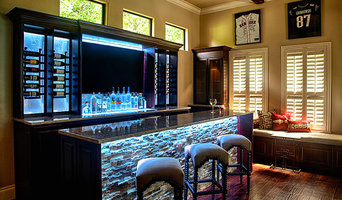 Worked with large architectural firm providing graphic design and architectural projects photography for over...
Read More
Click to Call(407) 252-4431
9 miles from Orlando,

2 projects in Orlando
Aerial, Architectural, and Commercial Photography throughout Florida.
Read More
Featured Reviews for Photographers in Orlando, FL

MATUZAK PHOTOGRAPHY
Photographers in Orlando, FL
"I am an Atlanta kitchen/bath designer, so houzz provided the perfect resource to find a photographer in the Orlando area to take photos of a large kitchen renovation I designed! We work through the project cost and I appreciated his ability to cater to my particular needs. During the photo shoot, I was very thankful for the collaboration to work together for the perfect shot and positioning of the items staged in the kitchen. I furthermore appreciated his attention to detail with lighting, sometimes waiting for the sunlight to land just right, resulting in a gorgeous photo. Thank you for everything Mark, you are top notch! Next time, need to make time for lunch!"
- Designs by BSB

RSB Digital Photography
Photographers in Orlando, FL
"FLQ received fantastic service for a job site in Heathrow/Lake Mary area. Special attention to detail was taken into consideration when wanting to turn on/off lighting as the room was very open and full of light. Professional and non invasive for living room photo shoot in a busy family friendly home."
- FLQ Interior Design, Inc.

Studio KW Photography
Photographers in Orlando, FL
"I Highly recommend Studio KW Photography for anyone looking for an experienced, and talented photographer. Ken, the owner and photographer, is a natural with an eye for details, He care's deeply and is very creative in capturing the perfect mood of a room scape. He will be doing all of my future interior photography."
- Regency Interior Design,LLC

AOFOTOS.com
Photographers in Orlando, FL
"Rickie is amazing. Highly recommend. He is professional, diligent, prompt, and has a great eye! I love using him. He makes our designs SHINE!"
- Bee Studios Design

John Kruger Real Estate Photography
Photographers in Orlando, FL
"I began working with John Kruger in 2011 at Coldwell Banker's Rye NY office. John was brought in to do the photography for our new listings and to help us with marketing concepts. Over the four years that I worked with John, I found him to be the consummate professional. He was enthusiastic, talented and always eager to help. He was always available to shoot my listings, and the photography always enhanced the property. During this period, John helped me develop a series of brochures in which I take enormous pride. He is thorough, patient, and is a perfectionist. Over the course of these years John grew to be a good friend and I treasure his friendship and advice. He is a great asset to any agent who chooses to work with him. Peggy Jackson Real Estate Salesperson Coldwell Banker, Rye, New York"
- Peggy Jackson

Hofmann Images
Photographers in Orlando, FL
"Joni is very professional. She always arrives on time, she takes her time when shooting and the end result is beautiful listing photos that lead to faster closings! I've used her for many listings, with latest listed below."
- Karin Mann

Trevor Ward Photography
Photographers in Orlando, FL
"As an interior design company it was important to us to work with a photographer that was not only talented but also would take the time to listen to our needs. We are beyond thrilled with his photography work and even have our clients asking to use Trevor's photos to help sell their home!"
- Florida Furniture Packages

Chad Baumer Photography
Photographers in Orlando, FL
"Excellent work and a pleasure to work with. Chad has a great eye and plenty of patience working with very particular designers. Planning to use him again soon for another project..."
- Groninger Custom Homes Inc.