Window Dealers and Installers
Essential to your home's beauty, function and feel, windows are one component that should never be overlooked. When they aren't doing their job, you'll know it, and the resulting leaks, drafts or other problems can be costly to rectify. Hire a trusted window dealer to help you select and install your windows, and you'll enjoy the rewards of your smart investment for years to come.
More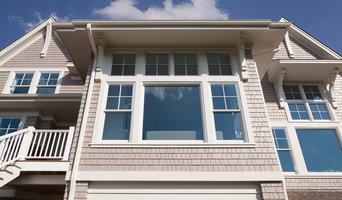 For more than 50 years, our goal at Moynihan Lumber has been to offer quality building products at competitive...
See my projects
My name is Paul Sipe and I am the proud owner of Great American Fenestration Company. We specialize in...
See my projects
Milgard Windows & Doors manufactures high-quality vinyl, fiberglass, wood and aluminum windows and patio doors...
Read More
European Windows and Doors with a focus on high performance, luxury and passive house. A division of...
Read More
Strikingly innovative windows and doors crafted with time-tested attention to detail; industry-leading energy...
Read More
Marvin Windows and Doors offers the industry's most extensive selection of shapes, styles, sizes and options....
Read More
Westeck Windows and Doors is a Canadian manufacturer with 7 sales offices in British Columbia (Vancouver,...
Read More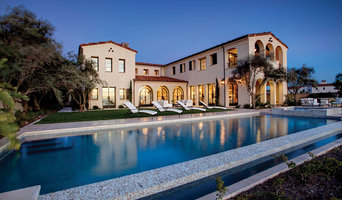 Manufacturer of a beautiful line of steel windows and doors to achieve a unique architecture with amazing openess...
Read More
Marvin Design Gallery by Eldredge Lumber serves homeowners, building professionals, and architects. Our gallery...
Read More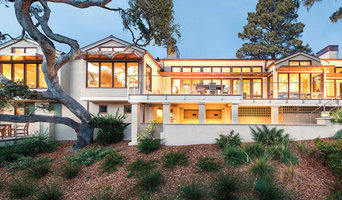 Windsor Windows & Doors was established in Des Moines, Iowa, in 1946. By crafting some of the finest windows and...
Read More
Simply put - we believe that improving your home should be enjoyable. That is why we spent years designing our...
Read More
*Authorized Dealer of Andersen Windows & Doors* For over 40 years, Argonaut Window & Door, Inc. has set the...
Read More
Featured Reviews for Window Dealers and Installers

Milgard Windows & Doors
Window Dealers and Installers
"Great product, Parr has been providing Milgard windows for a number of years now to our clients. Milgard has great product offerings to choose from!"
- Parr Cabinet Design Center

Glo European Windows & Doors
Window Dealers and Installers
"Gaddy Construction has been working with Mark and Russ since 2013 and we have been very impressed by their professionalism and experience. The products and services offered are unmatched and we would highly recommend them for your next project."
- Gaddy Construction LLC

Sierra Pacific Windows
Window Dealers and Installers
"Sierra Pacific has been providing exterior windows and doors in our homes for a number of years. The Sierra Pacific ethic is on point and their craftsmanship is outstanding. As a builder, we were able to take a tour of their facility and confirmed our belief in their quality. Being a family owned business, like Cullum Homes is, we appreciate the extra effort and the relationship Sierra Pacific provides."
- Cullum Homes Design / Build / Renovation

Marvin Windows and Doors
Window Dealers and Installers
"Top of the line made-to-order windows and doors"
- Garrett Moynihan

Westeck Windows and Doors
Window Dealers and Installers
"professional and courteous. one of the locks for the window was damaged and the installer came back and on his own time replaced it. the house was kept clean during the installation. the sales team was quick and answered my many questions. the plan and dates were adhered to . everyone I dealt with was professional and knowledgeable. . I would recommend them to anyone looking for windows"
- liz barnett

Euroline Steel Windows
Window Dealers and Installers
"We contacted Euroline for large steel doors and windows for our Laguna Beach remodel. The Euroline team were very knowledgeable and helped us design a great solution for our home. The steel doors open the full 12 foot span of the opening, without the need for a track system - something that was extremely important to us. The Euroline product is extremely well manufactured - we could not be happier with the finished product."
- adrian68

Marvin Design Gallery by Eldredge Lumber
Window Dealers and Installers
"We recently completed a total remodel of our home, which included all new windows in different locations than the old windows. We chose Marvin All Ultrex Casement and Awning Windows from the Marvin Design Gallery (MDG). They are terrific windows. They are attractive and work effortlessly...and now that winter has arrived and I am writing this review, I can add that they are very energy efficient. Choosing the style, material, color and exterior trim of our new windows were big decisions for us. We made at least 15 trips to the MDG. (Luckily, we live nearby). Being able to see the various types of windows installed was invaluable. The staff was always helpful and well informed about the product and priced the product very competitively. Even after we purchased our windows, we returned to the showroom to look at the various interior trim and window seat details, which helped us work with our contractor on the interior finishes. We give MDG our highest recommendation."
- buglight2010

Windsor Windows & Doors
Window Dealers and Installers
"Superb quality and value aluminum-clad windows and doors. My homeowner and builder clients are always impressed with the quality and craftmanship of Windsor products."
- Black Windows

Windows on Washington Ltd
Window Dealers and Installers
"Description Of Work: We contracted Windows on Washington to perform three upgrades to our home: 1) Replace entry door -- upgrading the original double (french) entry door with a single ProVia door with sidelights 2) Replace all windows -- 16 (original) windows were replaced with Okna 800 series windows including a complete tear-out of an existing bay window 3) Insulation and Air Sealing -- Attic insulation, air sealing, and insulation in the cantilevers in our split level home Comments: The work being reviewed is the first major renovation project we began since buying our (1967-built) home in mid 2011. Upon reflection of our experience with WoW, there are five main areas that are important to consider when working with a contractor and WoW excelled on all of these dimensions. Before getting into the details, I will say that overall, our home is more efficient, our home is quieter, and our windows and door are beautiful! And we are more knowledgeable about what we can do to continue to improve our home's energy efficiency. We will be using WoW for upcoming projects for a new roof and siding -- without question. 1) Research & Quote Process: WoW excelled in this area. To put it lightly, our research process is extensive. We started the research process, both for materials and contractors in late 2011 and finally committed to a project in late February 2012. WoW really excelled in this area -- we first met with Kevin (sales) and had a great first impression. He was very knowledgable and helpful, but not at all 'pushy' -- he let the quality of materials, reviews, etc speak for themselves and stopped at nothing to answer questions for us. He didn't show up with fancy heat lamps, or with a lovely color palette. He showed up wanting to understand what we wanted and to educate us on our options. We visited WoW's showroom and met the same helpfulness in their office. As our research process progressed, Kevin brought in Eric (the owner of the company) and another home visit was made by them - not to sell, but to answer our questions, evaluate the project, and give us advice. Not only did Eric, Kevin, and the team give us sound advice about the project at hand, but they gave us advice about projects they weren't selling us directly -- just honest, good advice for new homeowners. 2) Pricing: WoW's prices were competitive. They aren't the most expensive, but they also aren't the cheapest. That is for two reasons: a) They only install high quality materials -- they won't be your $200/window company because they want your windows to be efficient and to hold up to the test of time. b) They pay attention to the installation process and the materials they use down to the caulk used on the windows. What good is a nice window if water or air leaks in around the edges after a couple of years? With all that said, the prices are still competitive and I think it would be hard to find a better combination of price and quality. 3) Knowledge about the industry, installation, etc: Exceptional! As part of my research process, I read as much as I could in trade magazines, websites, etc about windows, doors, and insulation. I knew I wanted to stick with a few specific brands of doors and windows that were high quality and efficient and that helped narrow my search for contractors. As I searched forums on home construction, window reviews, etc I found that WoW is very active on these forums. At first this gave me a pause because I worried they may be on these forums to self-promote. But I can assure you that is not at all the case. WoW is on these forums because they are passionate about this industry of home efficiency, insulation, windows, doors, roofing, etc. I have probably read dozens of posts by WoW on these forums and never found one that was self promoting -- all of them are about sharing knowledge about materials, installation advice, simple DIY advice, etc. This is a huge positive for the integrity and credibility of the company -- and also the passion for the work. I am pretty passionate about DIY jobs -- partly because "if it's worth doing, it's worth doing right -- the first time". I found WoW to share this same perspective and it gave me a great deal of confidence in their approach to the work. 4) Materials Available/Used: Only the best! WoW only carries some of the best materials you can use in the industry. If you search the internet for high quality windows -- you should find Okna to be at or near the top. If you search for high quality doors -- you should find ProVia to be at or near the top. They do have other options and will quote pretty much anything they feel is worth installing. They don't push one specific thing, but plainly lay out the pros and cons for the homeowner to consider. 5) Installation/workmanship: Top Notch! I cannot say enough about the professionalism and fortitude WoW had. The easy stuff first -- Our windows were installed quickly -- in a day. Our insulation was installed quickly, in less than a day. After a few months, there are no issues -- zero. Now for the tricky part... we wanted our double entry door replaced with a single door with sidelights. When WoW was out for final measurements, they felt it may be tight to fit the door and sidelights we wanted -- this was complicated by the fact that we have brick surrounding the entry door -- not an easy job to squeeze an extra half-inch into the opening without masonry work. After some research on their end, they felt it wouldn't work, but said they felt a company they work with from time to time could 'custom make' the door we wanted from ProVia and trim the sidelights down every so slightly so it would fit. Before committing to this other company, they asked this company for a sample of the product. After receiving it, they felt it wasn't satisfactory -- it didn't look as good as the ProVia and thus they wouldn't sell it to us. WoW didn't give up -- they came back to our house and took more measurements and found a way to make it work -- or at least they thought. On the day of the door install, after removing our existing door, they found that some of the brick that wasn't exposed stuck out further than they thought... making the door opening slightly too small for the door they had sitting on their truck. Well, WoW didn't give up... they broke out the chisels and drills and began some basic masonry work to chisel back the brick (non-exposed) so the door would fit. Eric was on the job site at this time -- he wanted to make sure this was done right. WoW finished the door install -- and it looked great! Aside from a little red brick dust as evidence of the tough work, the whole project was done on time and no additional charge to us -- even though it was clearly an unexpected obstacle. Finally -- I feel like it's hard to find a company who cares as much about your house as you do. But I have to say that I think WoW just might be that company."
- badgerva

Argonaut Window & Door, Inc.
Window Dealers and Installers
"I have bought windows and doors from Argonaut on majority of my projects. Phil and Justin are responsive and easy to work with. They provide great customer service and amazing value engineering!"
- A.K Designs