Sunset, SC

General Contractors

If you're on the brink of a large home improvement project, remodel, or new build, you'll likely want to hire a general contractor in Sunset, SC. These professionals manage all aspects of the job to ensure it's completed on schedule and to your satisfaction. Whether you're trying to find Sunset building contractors for a new construction, or home improvement contractors to spruce up your existing place, it's important know exactly what role they will play in the project. Read more below for a list of must-ask questions.

More
Going Green Builders is a licensed building contractor specializing in new construction (commercial and...
Read More
BlueStone Construction is a custom home builder building in Western North Carolina and the upstate South...
Read More
Founded by Brad Hutchinson in 2001, Grace Builders has made a reputation for constructing high quality custom...
Read More
At Red Tree Builders, Inc. we are a dedicated green building firm. We take every aspect into consideration of...
Read More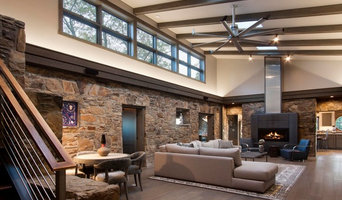 Builders and Renovators of Fine Homes in Asheville, NC
Read More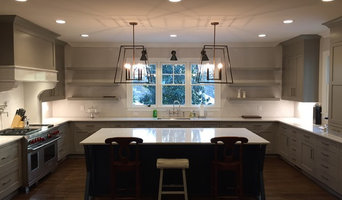 We are a General Contractor specializing in upscale renovations, new home construction, and light commercial...
Read More
Hello, I'm Ken Berry and I established The Berry Group with the goal of being the premier luxury custom home...
Read More
Glennwood Custom Builders is a full-service residential design and build company servicing all of Western North...
Read More
Heritage Custom Builders is a full-service residential design/build firm dedicated to enhancing our clients...
Read More
At Morgan-Keefe Builders, we recognize the decision to build a luxury custom home is a visionary move. One that...
Read More
We are a boutique General Contracting and Construction Management Company. Our services include; custom home...
Read More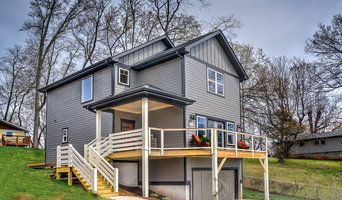 Dwelling's offer shelter, protection, and comfort to their owners. At Dwelling Place Homes, we strive to go...
Read More
Residential and commercial remodeling.
Read More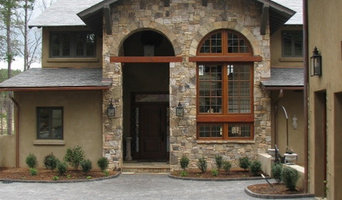 Jeff Holder Builders is committed to quality custom construction, professional communication and superior time...
Read More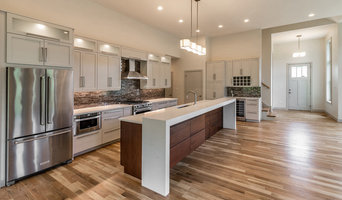 We are an Unlimited General Contracting Firm located in Asheville, NC. We specialize in both new construction...
Read More
Featured Reviews for General Contractors in Sunset, SC

Going Green Builders
General Contractors in Sunset, SC
"We have been very fortunate to have worked with Ryan and his team at Going Green Builders on a recent project in Western North Carolina. The best homes are a product of a great design and an excellent builder. Ryan was clear and concise in his goals for this home, and communicated to us perfectly his customization requests for the MossCreek design he chose. Keeping in mind the desires of his build client, Ryan followed through with us throughout the design process. We were also fortunate to receive numerous updates during the actual construction of the home. We definitely appreciate the level of professionalism with his work, and his execution of the design. We are always asked by our design clients for the name of qualified builders who understand the importance of good design, and we would not hesitate for one moment to recommend Ryan and Going Green Builders to any of our clients."
- MossCreek

BlueStone Construction, LLC
General Contractors in Sunset, SC
"We purchased a new spec home from Kevin Reed/Bluestone Construction in 2012. The home is absolutely phenomenal in construction and attention to detail. Everyone who visits is "wowed" with the home. After the purchase, Kevin was great to work with in getting a few glitches ironed out. He always followed through on items and they were completed at a level equal to the construction of the house. Before moving in, we contracted with Kevin to add a covered deck/eating area to the house. It matched the construction so well that no one can tell that it wasn't part of the original project. It came in on budget and on time. We've built several other homes and this one is by far the highest quality and Kevin was the easiest contractor to work with. I HIGHLY recommend Kevin and Blue Stone construction to anyone contemplating either building or remodeling a home. Jerry Smith"
- voeddie

Grace Builders
General Contractors in Sunset, SC
"We contacted Brad at Grace Biulders to build our home which was a new design created by our architect. He never hesitated to do the job, helped us in so many ways make the process move forward as we were still living out of state during the building! We love our finished home, and the fine craftsmanship within!"
- HU-758354681

Red Tree Builders
General Contractors in Sunset, SC
"Red Tree Builders built our dream home!! Brandon Bryant and his team at Red Tree Builders made the home building experience pleasurable. They took our initial home plans and turned it into our dream home through a sharing of ideas, experience and professionalism. Along the way Brandon became a trustworthy friend! He also introduced us to "Green Building," which we are so happy to be a part of. We not only have a beautiful home but upon completion we will have a Certified Green Home which uses so much less resources and benefits our environment. Thank you Brandon Bryant and the Red Tree Builders Team!"
- pcanino

Builtwright Construction Company
General Contractors in Sunset, SC
"We hired Builtwright to address a complex structural issue in the basement; but, we were quickly impressed by their abilities and professionalism and asked them to finish out the entire downstairs. We were even more impressed by the downstairs transformation and were becoming fast friends with Andy's entire team. So, you guessed it, we gave them the green light to facelift the upstairs as well and to complete some exterior upgrades. Whether the work was done by Andy's guys or by one of the many subs that he hired, tasks were completed seamlessly with perfect coordination, great skill and pride. Beyond the superior deliverable and overall project management, it was Andy's particular skill in finding design and material solutions within our budget that gave us the confidence to keep going. Significantly, when many would be focused on their next project, Andy was proactive with every detail of the punch list, giving us that final good taste. A repair job had grown into a whole-home project resulting in an inspiring and comfortable space that far exceeds our expectations."
- pica234

Majestic Builders, Inc.
General Contractors in Sunset, SC
"They were amazing to work with and truly paid attention to all the details of our home. Our contacts were accessible and very accommodating! Would definitely work with Majestic again."
- spellis

The Berry Group
General Contractors in Sunset, SC
"LS3P | Neal Prince Studio has worked on a number of custom homes with The Berry Group. Our most recent project with their company was nationally recognized with a 2012 RD+B Design Excellence Award. We have found that the Berry Group provides a well organized approach to performing their work and treats each project as a truly collaborative effort between homeowner, contractor and architect. They have been extraordinarily attentive to current trends in construction practice, reliable in their craftsmanship, and they are well coordinated in the management of demanding schedules and budgets. Their construction superintendents have proven to be highly professional, responsible in their communication, and effective in their daily management of project progress. Ken Berry's professional civil engineering background lends a valuable perspective to the successful delivery of any project his team undertakes. I feel confident in recommending the Berry Group to any client that is contemplating the construction of a new custom home."
- John Edwards, AIA at LS3P | Neal Prince Studio

Glennwood Custom Builders (NC)
General Contractors in Sunset, SC
"Glennwood Custom Builders is a great company to work with. They take great pride in every detail and it shows at the competition of the project. Bret, Dan and Doug go above and beyond to have the job sites clean, on schedule, and ready for us every time we have worked on a project together. I would strongly recommend Glennwood to our clients, friends, and family."
- Advance Cabinetry

Heritage Custom Builders
General Contractors in Sunset, SC
"Lucas and his team spent practically 3 months during the summer of '14 remodeling our 1880 historic district home. I am pretty picky when it comes to house repairs and I must say that Lucas is even more picky than me. It would take me way too long to explain all of the work he accomplished so I will just say that I was extremely pleased with his work. I personally recommend him to all of the other folks in our neighborhood and he has performed many repairs and makeovers. Chuck"
- cdrake35

Morgan-Keefe Builders, Inc.
General Contractors in Sunset, SC
"Morgan Creek Cabinet Company has had the pleasure to work with Morgan-Keefe Builders for more than a dozen years. During that time we have come to admire how Malcolm Morgan and his company become a true partner with their homeowners, offering the knowledge and experience this high-achieving organization has acquired over many years. Many builders do a great presentation but few truly know how to build a great house with as much grace as the talented builders of Morgan-Keefe. The results speak for themselves. What I particularly like about them is how they bring such competence and a strict accounting to their work and yet manage to do it with a personal, friendly approach. Homeowners and subcontractors like ourselves all get wrapped up in it and we all feel like we are working to make something special for people we have come to know and care about. It makes the experience richer for us all."
- Morgan Creek Cabinet Company