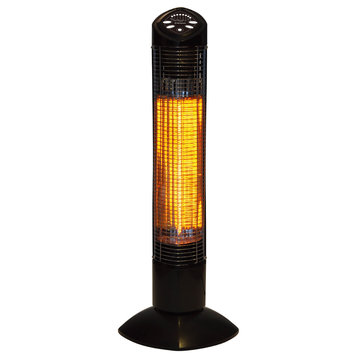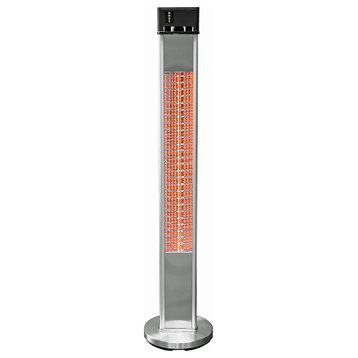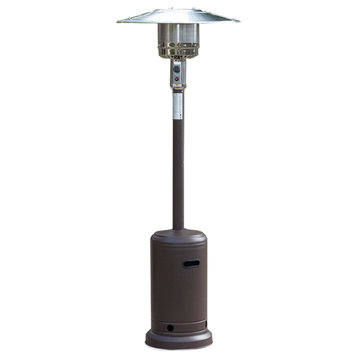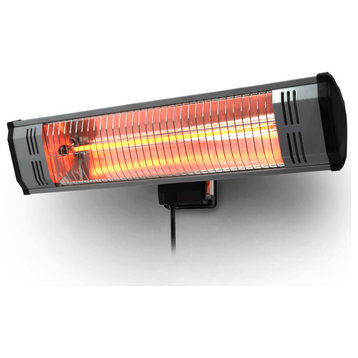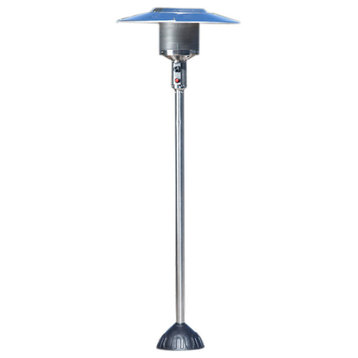 For those chilly nights and frost-touched days, a patio space heater or outdoor heat lamp can cozy up your outdoor space. In fact, with space heaters you might even be able to extend your outdoor relaxation time well into the fall.

Space heaters come in dozens of styles that utilize different fuel sources ranging from propane and kerosene to electric and infrared. When choosing yours, look for a model that's simple to operate, durable and fitted with safety features. Safety features should include a weighted base and an auto shut-off valve if it's a propane model. It's also wise to check for any local regulations that might restrict the size, use or materials of your space heater.

A propane heater rated at 40,000 Btu or more should be able to raise your outdoor temperatures between 10 to 25 degrees within a radius of up to 5 feet. While this may be enough for a mild climate, you may want to place additional space heaters on your patio if you live in an area with cold, windy weather. If you do place multiple space heaters, it's recommended each one be placed 8 to 20 feet from each other.

If you have children, electric heaters tend to be the safest. Of course, a propane heater may also feature child safety features such as a child-proof connection, balanced, weighted base and an automatic tilt shut-off feature.

Find where to buy Patio Heaters and get inspired with our curated ideas for Patio Heaters to find the perfect item for every room in your home. With such a wide selection of Patio Heaters for sale, from brands like Scott Polanco, AZ Patio Heaters, and Bromic Heating, you're sure to find something that you'll love. Shop from Patio Heaters, like the Propane Patio Heater or the 48, while discovering new home products and designs. Whether you're looking to buy Patio Heaters online or get inspiration for your home, you'll find just what you're looking for on Houzz.