Drapery Fabric
Creating custom drapes or even selecting the appropriate curtain fabric for pre-made designs can be a daunting task. Patterns and colors aside, it's also important to pick drapery fabric that will meet your needs, whether you want your drapes to allow light to filter through, block rooms from view or cloak a bedroom in complete darkness. If you're still stuck choosing between choices like voile curtains, velvet curtains or silk curtains, we've got a few tips to help narrow down your search:


How does function determine what curtain material I should choose?

Before picking fun patterns or rich colors, you'll want to decide what function you want your drapes to play. If you're looking for a fabric that will allow the warm glow of sunlight to filter through your living room, unlined voile or lace curtains are great choices. If you need blackout curtains to keep the brightness of dawn from waking you too early, look for designs with a curtain lining. Heavier choices like damask curtains will also help block drafts of cold air and help insulate a room. Lining also gives drapes extra body, allowing your luxurious silk or velvet curtains to fall just so.


How do you care for different kinds of curtain fabric?

If you're worried about keeping your drapes clean, look for rayon blends and cotton curtains, which are both machine washable. Options like velvet curtains and linen drapes look elegant or airy, but are higher maintenance and dry-clean only.


How do I select patterns or colors for my curtain fabrics?

Do you want your drapes to blend seamlessly with your décor, or make a loud statement? If you're looking for a subtler accent, choose a color that's a couple of shades darker than the color of your walls or one that matches another gentle tone that's already present in the room. If you just have to have a pattern but don't want it to dominate your interior, a small print like dots or paisley can work.

For those that dare to go big, go ahead and pick a curtain fabric in a bright, bold color that complements the tones already at home in your house. Large patterns or prints can make quite a statement, as well, but if you already have patterned furniture, bedding or large accessories like rugs you should stick with a solid yet spectacular color instead.


How long and wide should my curtain material be?

As a rule, your drapes should touch the floor unless your window is paired with a radiator or has a deep windowsill. You can choose to have them just dust the surface of the floor or gather slightly where they hit the ground. As for width, aim for curtain fabric that's 2 to 2 1/2 times the width of your window so the panels can close properly without looking stretched. If your new curtains are just for looks and won't be pulled shut, you can opt for a size that's only 1 1/2 times the width of your window.
Sponsored Products
Featured Reviews of Drapery Fabric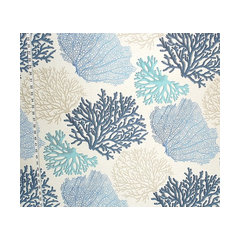 Blue Coral Fabric Aqua Ocean, Standard Cut
Drapery Fabric
wonderful colors: This pattern is perfect for a beach house chair. The colors go with almost anything that reminds you of the beach/ocean. Fabric came quickly and was packed well. I will order from them again.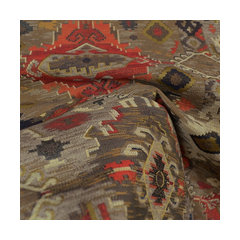 Zepher Redstone Regal Southwest Fabric
Drapery Fabric
Totally pleased: Love the bench I covered with your fabric. The fabric looked exactly like the picture. It was perfect for a bench a friend made for me. I love the results. You are definitely my go too for fabrics. Thank you so much. Now I think I will order more to cover the chairs or I will make some awesome pillows with the remaining fabric. I'm inspired.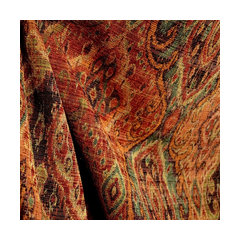 M9842 Garnet Rust Orange Green Black Tapestry Damask Upholstery Fabric, Sample
Drapery Fabric
great product/customer service: i bought fabric....it is exactly as shown and I love it. All throughout the process i received emails from Houzz with tracking information. Great customer service and a highly recommend them!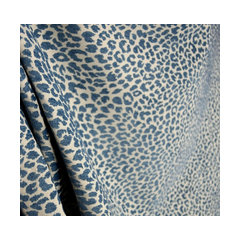 M9818 Delft Chenille Animal Print Blue Upholstery fabric, Sample
Drapery Fabric
Love it.: I bought several yards a year or so ago for an ottoman, and then I bought more for a friend because she loved it and had to have it...she's putting it on chair seats at her kitchen table. It's bright, happy, and fun.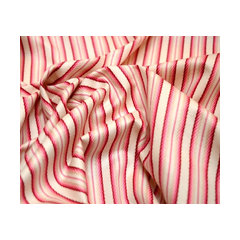 TAF583 Candy Stripe Peony Roth And Tompkins Fabric, By The Yard
Drapery Fabric
Love shopping with Houzz: My order came timely packaged well. In perfect condition no damage. I have made many purchases from Houzz. Will continue to shop with Houzz have not been ever disappointed with the prices or the quality. Ease of selection and the ordering process Makes it my go to site first when searching for merchandise.