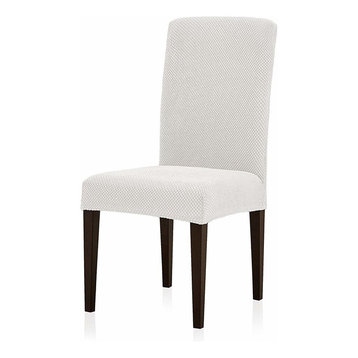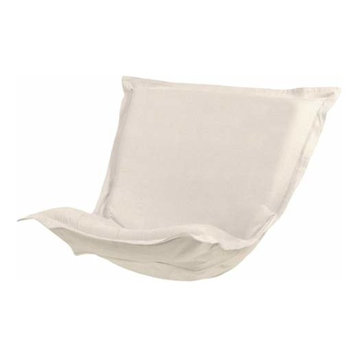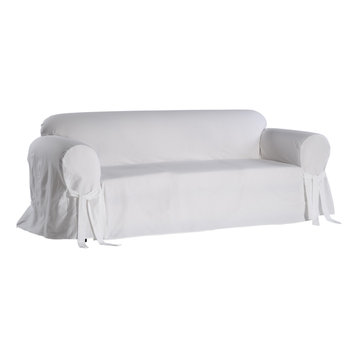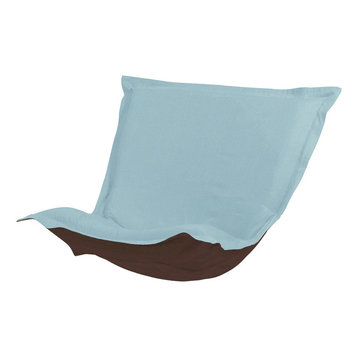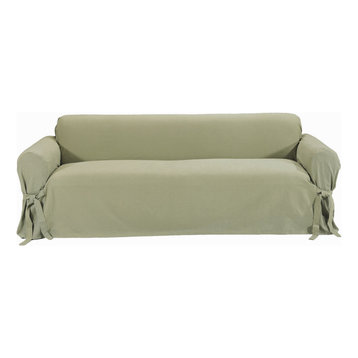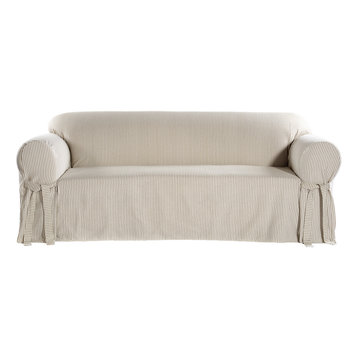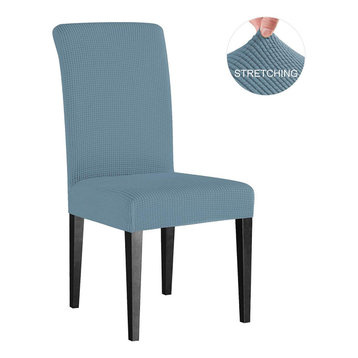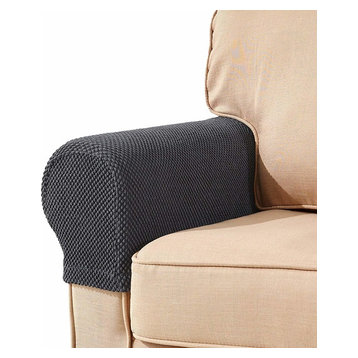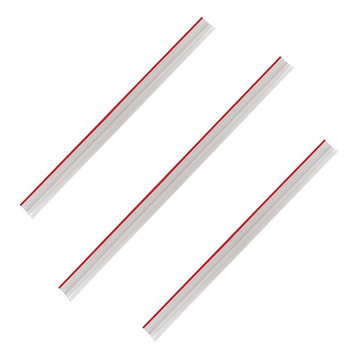 If you're looking for a way to breathe new life into your furniture or protect it from pets and children, slipcovers are an easy and affordable solution. You can find a slipcover for almost any shape and size of furniture, and sofa covers, chair covers and dining chair covers come in a wide range of materials, patterns and colors. This wide variety of slipcovers makes updating your interior design scheme more affordable, and if you're not the crafty type you can avoid having to reupholster your sofa and chairs. If a few colorful, elegant or durable furniture covers are what you've been looking for, take a peek at the following tips for picking out the right sizes and materials:


How do I find couch covers and chair covers that will fit my furniture?

Before you even start your shopping session, you'll want to measure the pieces of furniture you'd like to cover. Make sure to measure from the outside edge of one arm all the way to the outside edge of the opposite arm. It's a good idea to also measure from the bottom of your sofa to the floor as many designs feature a skirt. Most slipcovers fit furniture with round arms and rectangular seat cushions best, though specialty designs like a wingback chair slipcover are also made for oddly shaped furniture. Some are even made up of multiple pieces that fit together to create a more seamless, natural look. You can get a better idea of where to start your search with the general sizing rules below:
• Chair-sized: Fits furniture that's 32 to 43 inches long.
• Loveseat-sized: Fits furniture measuring 58 to 73 inches.
• Sofa-sized: Fits pieces measuring 74 to 96 inches long.


What kinds of materials are slipcovers made of?

When choosing a slipcover, you may be pleasantly surprised to find they come in almost any fabric type you could want. If you're considering adding slipcovers to your décor to protect your furniture from children and pets, keep in mind cotton, canvas and twill tend to be the most durable fabric choices and can also be machine-washed. You can't go wrong with a pattern or darker color, either, which helps hide stains and marks.

If you're intending for your new slipcovers to change up the colors of a room, you might opt for thinner materials like micro-suede or a spandex blend. These tend to fit your furniture like a glove and can offer dozens of texture options.

Silk, wool and linen can add a touch of elegance to your décor, but keep in mind you'll need to have them dry cleaned if they become dirty. Heavier choices like velvet and chenille are normally too bulky to fit your furniture well so leave use them for accent pillows or throws instead.


How can I add a touch of elegance to my meal with dining chair covers?

If you're planning on going all out and hosting an elegant meal or wedding reception, you may consider updating the look of your dining chairs with slipcovers. When choosing a set of chair covers, first consider what you want your finished look to be. Some styles only cover the back and cushion of the chair, while others completely cover it, legs and all. As with any slipcover, you'll also want to measure your chairs to determine what size you need. Some chair covers are one size fits all, but you'll still want to take a look at their minimum and maximum measurements to ensure they'll fit your seats. It's also important that the cover fits snugly over the back of each chair, and most styles feature a stretchy material that creates a snug fit. Don't forget to consider what kind of material you want — chair covers tend to offer more choices than loveseat and sofa slipcovers. You can go the luxury route with fine silk, leather, satin or suede, or find cheaper materials that still present an elegant silhouette.

Find where to buy Slipcovers & Chair Covers and get inspired with our curated ideas for Slipcovers & Chair Covers to find the perfect item for every room in your home. With such a wide selection of Slipcovers & Chair Covers for sale, from brands like Howard Elliott Collection, Blancho Bedding, and Linum Home Textiles, you're sure to find something that you'll love. Shop from Slipcovers & Chair Covers, like the Subrtex 2-Piece Spandex Stretch Sofa Slipcover or the Classic Slipcovers Cotton Duck 1-Piece Sofa Slipcover, while discovering new home products and designs. Whether you're looking to buy Slipcovers & Chair Covers online or get inspiration for your home, you'll find just what you're looking for on Houzz.