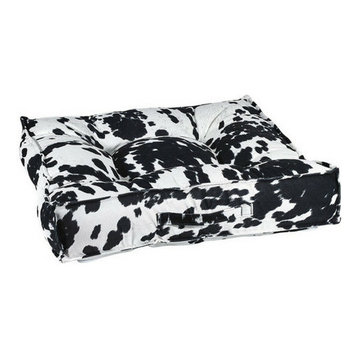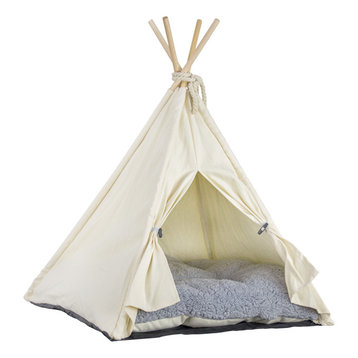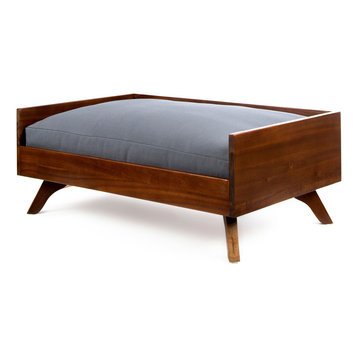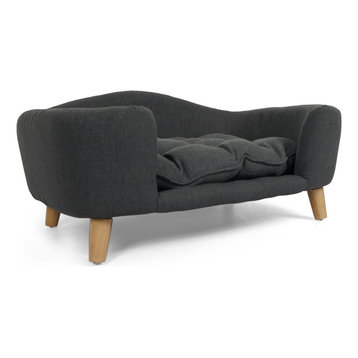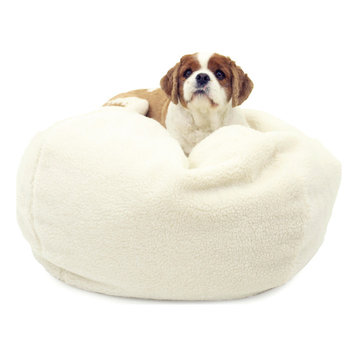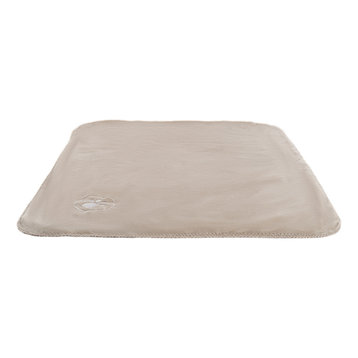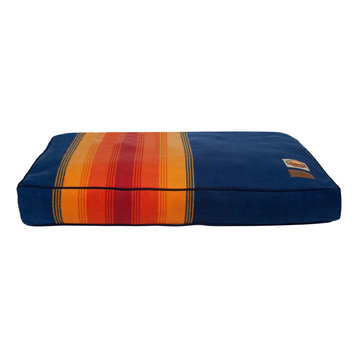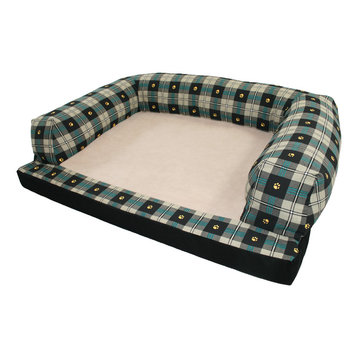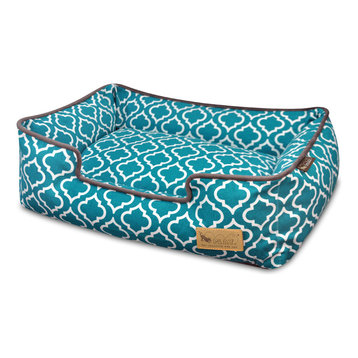 Dogs are usually doing one of two things: playing or napping. When they aren't playing, they deserve a comfortable dog bed to help them catch up on their beauty sleep. Sure, they can always sleep on the floor, but if you wouldn't do it, why should they? Treat your loving companions to the rest they've earned with a pet bed fit for royalty. Whether you're looking for small or large dog beds, consider the following tips to guide your decision:


Which type of dog bed will last the longest?

It all really depends on your animal's behaviors. If they are prone to chewing, you definitely need to invest in an indestructible dog bed that is chew-proof. Made of heavy duty materials and strong stitching, these are nearly impossible to destroy, so in theory will last much longer than regular designs. If your pal spends most of their time in the yard, you'll need to make sure you get an outdoor dog bed that's waterproof, so you can leave it outside without having to think about it getting moldy or stinky in damp conditions. These work well indoors as well, and are often easy to wipe down in the event of spills or accidents. Additionally, if your pup is recovering from an injury, or simply slowing down due to old age, you might consider an orthopedic dog bed that will be gentle on their aches and pains. Memory foam is a popular material for these models, and will last for years with a washable cover. All of these options can be a bit on the pricey side, but their long-lasting characteristics will make them worthwhile investments.


What are the benefits of an elevated dog bed?

There are many high points to using a raised dog bed. Also known as a dog cot, they allow air to travel beneath, which keeps your pup cool on those hot days — and off the freezing floor on those chilly nights. The raised platform can also be beneficial for aging dogs who have a harder time getting down to and up off of the floor; it makes the distance a bit shorter so they don't have to strain as much to move around. Typically, the structure itself doesn't include much padding, so that you can easily add a more comfortable crate pad on top, or leave it as is when used outdoors or in hotter temperatures.


How can I incorporate pet beds into my decor?

Pet beds have come a long way from the boring neutral colors they once were. Try to find ones with similar patterns and colors as the room you plan to use it in most, so it won't look so out of place. If Fido doesn't need a whole new mattress, dog bed covers are a great way to coordinate his crash pad with the rest of your home's design theme. Most are washable and easy to swap out just like your own slipcovers and bedding. If you're willing to splurge for the exact look you want, go for a luxury dog bed that's a statement piece all on it's own — surely your pal won't mind being the center of attention (if they aren't already, that is).

Get inspired with our curated ideas for Dog Beds and find the perfect item for every room in your home. With such a wide selection of Dog Beds for sale, from brands like Bowsers Pet Products, P.L.A.Y. Pet Lifestyle And You, Inc., and DOGZZZZ, you're sure to find something that you'll love. Shop from Dog Beds, like the the Touchdog 70's Vintage Convertible and Reversible 2-in-1 Dog House Bed or the Rectangular Classic Art Dog Bed, while discovering new home products and designs. Whether you're looking to buy Dog Beds online or get inspiration for your home, you'll find just what you're looking for on Houzz.