Bedroom Decor
Your bedroom is your sleep sanctuary and it's decor shouldn't be anything less than dreamy. Survey the components of your space before making any decorating decisions. If your room has a hard floor, area rugs provide a soft surface; if you want to inject some energy into the area, throw pillows provide strong pops of color and texture. With the wide variety of stylish decor available, there is something to enhance any bedroom!


Area Rugs

Area rugs provide both functional and stylistic value to a bedroom. They protect your floor from wear and tear (and your feet from a cold floor!), as well as enhance a room's personality with the various colors, patterns, textures, shapes and sizes that area rugs come in.

When choosing a bedroom rug, take the following rule of thumb into consideration: Extend the carpet 12-18 inches around the bed. For a king or queen bed, the rug should extend 18 inches out from the sides; for a twin or a full bed, it should extend at least 12 inches out. Depending on the size of the room there can be more extension around the bed, but most definitely not less, as that would make the room look imbalanced and cover the entirety of the rug design with the bed.

A few other things to consider — what is your lifestyle like? Do you have pets or children? A white carpet might not be the best alternative in this case, and a sturdier, long-lasting material like wool or jute should be considered. What is your decor style? Make sure you choose a rug that complements and enhances your current aesthetic. How easy is it to clean? Consider if your rug will need to be dry cleaned or if standard vacuuming and carpet cleaning will suffice.


Pillows & Throws

Adding decorative pillows and throw blankets to a bedroom is one of the easiest and most effective ways to enhance your decor. However, before you start your hunt for the perfect pillow and throw blanket assemblage, consider your current bedroom design. If you have a neutral color palette of soft grays and whites, a few brightly colored pillows or blankets will provide energetic pops of color. If you already have a colorful home, throwing in some subtler shades and patterns might be exactly what you need to complement your style and put the focal point on your polychromatic decor.

In general, you should place two to six decorative pillows on your bed. This will be enough to add a new element of style and color, but not so much that you'll have to spend 20 minutes removing pillows before you go to sleep. Throw blankets can be great arranged at the end of your bed, showcasing their texture and pattern, or elegantly draped over an armchair, ready to snuggle up with.


Table Lamps

Table lamps are one of those great decor items with a dual purpose — they are a complementary accent to your home while providing much-needed light. When choosing lamps, consider this design rule: You should not be able to see the neck of the light bulb, or bulb socket, from a standing or seated position. If you can see it, the lamp is likely too tall for your room and will cause glare for anyone standing or sitting in your bedroom (most likely you!). However, if you find a tall base that you just have to have, get a larger lamp shade to cover the bulb and you're all set! Tall lamps definitely contribute to an elegant ambience and elevate your room design to new heights (literally).

If you want mood lighting or just a more decorative piece, utilize an opaque shade; if you're an avid reader or need more light in your room, use a translucent lampshade that distributes light throughout the space.


Wall Decor & Mirrors

The decor in your bedroom should be reflective of this space's purpose - your bedroom is your refuge, your retreat from the real world, and it should make you feel happy, content and inspired. Put up items that create a sense of peace; if you have any specific pictures or pieces that make you happy or remind you of fun times, these are great to include in your design. If you have a large piece of wall art to hang, put it in a place where it can be a focal point and won't be overshadowed by clutter or other decor. Hanging and placing mirrors throughout your bedroom will reflect light and make it look larger, as well as provide you ample opportunity to check out your outfit before work.
1 - 36 of 1,391,937 products
Sponsored Products
Featured Reviews of Bedroom Decor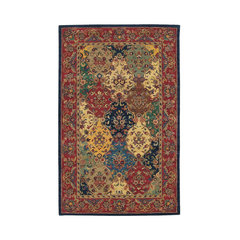 Bedroom Decor
Love It!: The rug we ordered is beautiful, and feels great! Its actually better than we expected for the price we paid. And it was delivered much sooner than we expected. They told us it would arrive between the 15th and 20th but it got here on the 10th! (we ordered on the 6th)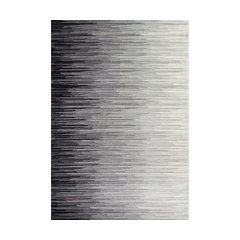 Black Ombré Area Rug, 5'x7'5"
Bedroom Decor
Looks great, great value.: I was originally apprehensive but the rug looks better than expected. The price was extremely affordable allowing for it to be replaced in a few years if you wished to update your look.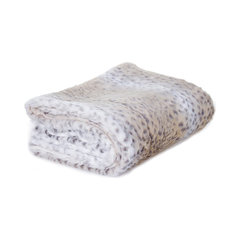 Snow Leopard Faux Fur Throw Blanket
Bedroom Decor
Elegant & Cozy: Such a luxurious throw. It looks beautiful draped over my dark leather couch in the living room, nice contrast. Both sides are super soft. This is a great value, looks expensive. Arrived fresh & clean, ready to use.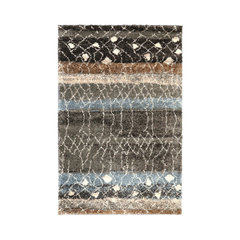 Bedroom Decor
Adobe Natural Beauty 8X 10: Arrived on time, thick pile, natural earthy colors, lays flat with no pad needed. Adds warmth and beauty and function thick enough to lay upon. Very happy with our purchase from Houzz!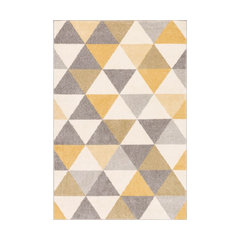 Zephyrine Area Rug, 5'3"x7'3"
Bedroom Decor
Modern, sleek, looks expensiv: I just moved into a new house. I need to buy a lot of things, so I try to buy the best for the least amount of money. it is difficult to buy online, and we rely on the reviews. I'm so glad I bought this rug, so happy with it! Even my husband who doesn't have much of an opinion about decoration and style mentioned several times that he really likes the rug. it is modern and cosy. Sure, it is not super thick (I put a pad under it), but it's pretty comfy and makes the space inviting and cozy. I love the modern pattern and the soft colors (a little less bright/less saturated in person. it looks so much more expensive than it is. I really recommand.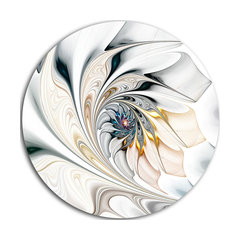 Uziah White Stained Glass Floral Wall Art, 23"
Bedroom Decor
Visually interesting!: We just moved in and were looking for something to go in the top area over our mantle. Our television will eventually be in the lower part. It looks great with gray paint. Took a little longer than expected to arrive, but worth the wait!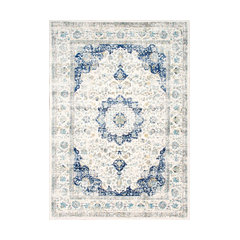 Bedroom Decor
Great rug, reasonable price: This rug adds just the flare we needed to our living room. It's soft and just the right size. A few notes on how this looks in person vs. the picture: - The distressed texture is in the design itself, the rug is smooth and untextured in feel. - The colors appear brighter in person (blue is pretty saturated). Overall, very happy with this rug, especially for this price!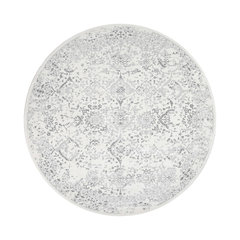 Capella Floral Round Rug, Ivory, 8'x8'
Bedroom Decor
Love my vintage rug: I received it as scheduled and it lays nicely underneath my dining table. Thought it would be too light for a dining room but with goes well with the entire color scheme, even against a more modern rug not too far from the dining room. Am very happy with quality and style of the rug. :))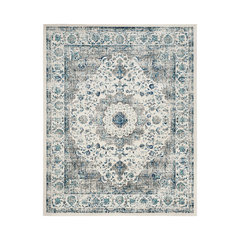 Madeline Rug, Gray, 8'x10'
Bedroom Decor
Very happy with item.: This rug definitely met our expectations. There is more ivory than what the main picture shows, but we knew there would be judging by the additional pictures. Also the size was not exactly 12'x18', but it still works in our living room nicely. It also arrived quicker than expected, which was great. Overall we're very pleased and will recommend and revisit this site for other purchases.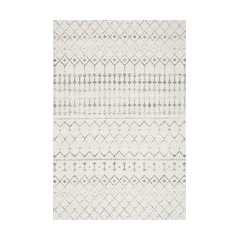 Peverelle Trellis Rug, Gray, 8'x10'
Bedroom Decor
Exactly as Pictured: I am so happy with this rug! At such a great price, it came exactly as it looks in the photo. Colors are on point and quality is what you'd expect for a rug at this price. Loving my bedroom now!