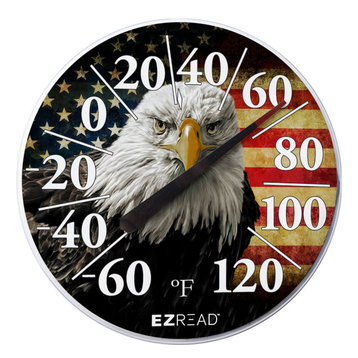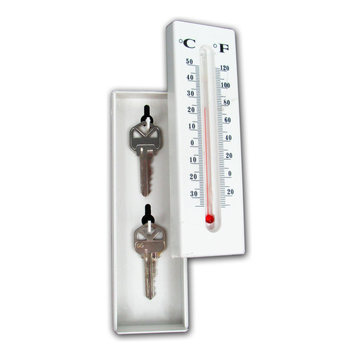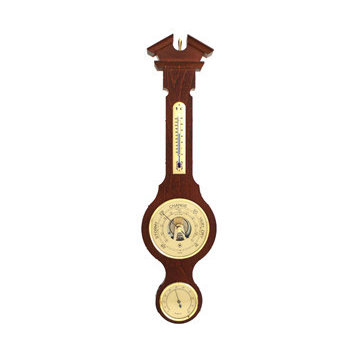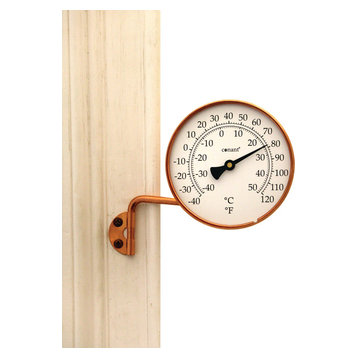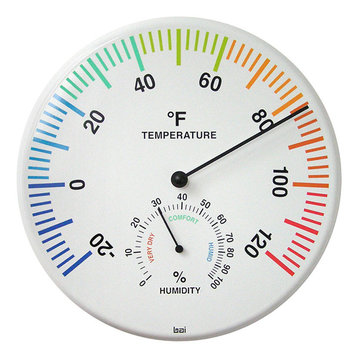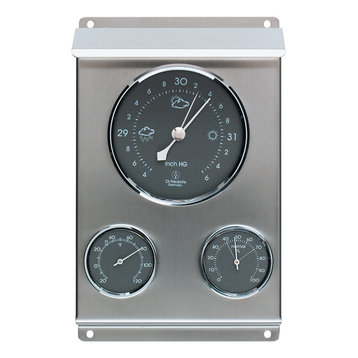 A quick glance outside may show sunny weather, but a step out the door may reveal a brisk temperature that requires more coverage than just shorts and a T-shirt. Most of us have found ourselves gloomily trudging back inside and adding a couple of extra layers on a deceptively sunny day. However, a quick glance outside at a home weather station or outdoor thermometer can tell us just what to expect when we open the door.

If you can't settle for just a simple temperature reading, many indoor/outdoor thermometer and weather station designs feature extras like humidity sensors, time displays and, if you're still not sure, icons that suggest the proper set of clothing for that day's weather. While you can certainly install a digital weather station, you may want the classic look of manual thermometers or weather stations, which have dials and needles to indicate barometric pressure, the current temperature and humidity.

Take the guesswork out of dressing for the weather and find an elegant classic outdoor thermometer or wireless weather station on Houzz.

Find where to buy Decorative Thermometers and get inspired with our curated ideas for Decorative Thermometers to find the perfect item for every room in your home. With such a wide selection of Decorative Thermometers for sale, from brands like Weems & Plath, La Crosse Technology, and Whitehall Products, you're sure to find something that you'll love. Shop from Decorative Thermometers, like the Walnut Banjo Weather Station With Barometer or the Weather Station Stainless Steel, while discovering new home products and designs. Whether you're looking to buy Decorative Thermometers online or get inspiration for your home, you'll find just what you're looking for on Houzz.