Home Fragrances
While there's no question that what you see around your house is important, one shouldn't neglect the other senses when it comes to creating a happy home. Smell, in particular, can be a huge factor in creating an inviting and welcoming space for everyone. Known as aromatherapy, the use of scents can greatly affect a person's mood, along with the feel of a space. Here are a few questions to ask yourself when considering introducing home fragrances into your home:


What home fragrance scents work best for me?

There are so many lovely fragrances out there, it can become overwhelming to choose just one. Ask yourself first what type of scent you typically gravitate towards. Love the smell of citrus? Try fragrances with essence of orange, lemon or other fruits. Prefer floral scents? Look for products that include lavender, gardenia, rose or any other flowers in their composition.

Perhaps sultry notes are more for you. In that case, reach for fragrances with vanilla or amber in the name. Woody fragrances like cedar and pine are popular, as are herbal notes such as rosemary and basil. Try to narrow in on the scent that feels most like home to you, or mix a few different aromas to create a unique smell that's just right.


What type of aroma diffuser works well in my home?

With myriad options on the market for home fragrances, it's important to consider the best method of diffusing a scent in your home. Candles are wonderful for providing not only an appealing smell but also a flickering glow. However, for homes with small children it can be dangerous to have an open flame within easy reach.

Reed oil diffusers are a nice alternative. The oils dissipate slowly, leaving a subtle smell throughout the home that can last for a long time. Leaving a diffuser out can be dangerous though, as they are often made of glass jars with oil inside, and could lead to a mess if knocked over.

You could kill two birds with one stone by using cleaning supplies that also leave an appealing aroma in their wake. Not only will your house look great, it will smell amazing too. Newer lines on the market make use of natural oils for scents that are less bracing than their predecessors and instead are subtle and sophisticated. Look for natural scents such as rosemary, basil, lavender or lemon for a crisp, clean scent around the home.

Last but not least, consider stashing an a little fragrance around the home. Sachets are great for infusing a space with an appealing smell. Go for lavender or cedar scents and they'll do double-duty in your closets by naturally deterring moths from making their homes in your clothes. Scented drawer liners in your dresser can also leave a subtle perfume on clothes, sheets, or bath linens stored within.

Of course, this is just scratching the surface for products that help spread a perfume-like aroma. Click through to find all manner of items that work towards adding a sweet smell to your home.
Sponsored Products
Featured Reviews of Home Fragrances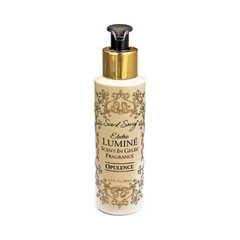 Scent-In Gelée Fine Fragrance by SCENT SAVVY®, Opulence, Fantastical
Home Fragrances
Scent-In Gelee Fragrance: This Scent Savvy Gelee smells so good. I use it with my Pineapple Lumine and it last so long. I can pump a little in my Lumine and my whole house smells like Sunshine. I have a lot of their Scents and they are very good.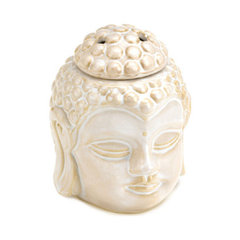 Peaceful Buddha Oil Warmer
Home Fragrances
Nice little warmer: Arrived well packaged. Very cute. Added a few drops of essential oil to about an ounce of wartwe. Once lit, didn't take long to fill my room with fragrance. Would purchase again.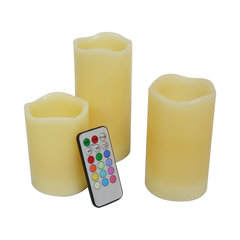 Real Wax Multi-Color Flameless Candles With Remote Control Timer, Set of 3
Home Fragrances
Best Candles: I brought these candles for myself and my daughter for her new house they are great. Not only do you not have to be concerned about leaving the room but you also can have different colors to go with the different rooms. For the cost you can't do better. Carrie New Haven CT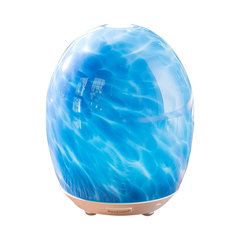 MarbleMist Glass Ultrasonic Diffusing Mister, Blue
Home Fragrances
Almost perfect!: The ad stated that it would run for 8+ hours. It doesn't, but I love this little thing any way even though I have to fill it back up about every 3-4 hours. I never thought I'd like something like this as much as I do. As soon as I get paid, I'll be purchasing a couple more. Thank you.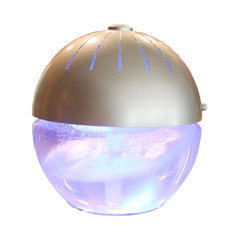 Earth Globe Glowing Water Air Revitalizer With Lavender Oil, Silver
Home Fragrances
A nice surprise: Wasn't sure if I was going to like this or not when I first purchased it. Very happy. It has taken the dust particles out of the air and eliminated dog odors. Purchased a second one.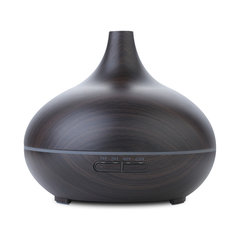 EcoGecko's Essential Oil Diffuser With Timer and 7 Color Night Light
Home Fragrances
Love it!: This gorgeous diffuser quietly fills the air with the subtle scent of essential oils while blending right into my decor. I enjoy having it so much that I'll be purchasing another one.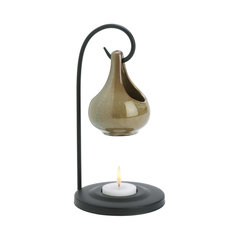 Home Fragrances
Beautiful and functional: I love the simple- yet beautiful design of this warmer. Not only does it impart a wonderful scent- but along with the design, color and flame from the tea light candle- it adds a peaceful zen to my room.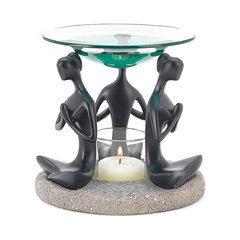 Home Fragrances
pure sweetness: This item is so sweet and I've enjoyed my oils tremendously! Received a lot of compliments from guests who have seen this warmer and wanted to know where to purchase it. I recommended houzz of course.