1 - 36 of 13,323 products
Sponsored Products
Featured Reviews of Wall Accents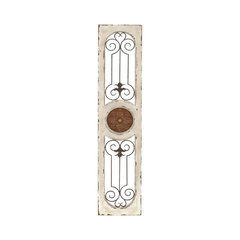 Modern and Classic Wood Metal Wall Panel 58"H, 12"W Wall Decor Home Decor
Wall Accents
Review for Wood and Metal Wall Panel: I've been looking a long time for one of these panels but I needed one that was narrow to put on a narrow wall going into my living room. This gate fits perfectly and looks great. I'm very happy with this purchase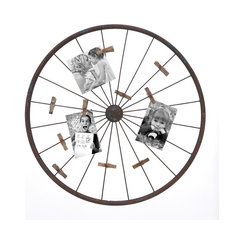 Old Fashioned Bicycle Wheel Photo Holder Iron Alloy Picture Spokes Decor
Wall Accents
So Perfect!: This is exactly what I was looking for to put the finishing touch in my farm style kitchen! I love the simple design that is both decorative and functional - and the quality, weight and solid feel of the metal is MUCH more substantial than I had expected. I really love this piece and plan to use it for years to come!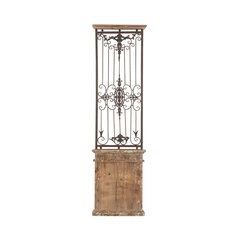 Victorian Wood Wall Plaque Gate Bronze Foyer Family Decor
Wall Accents
sharon: LOVE LOVE LOVE the metal and wooden gate statue--I purchased two of them for a long blank wall in my bedroom that needed a focal point. They are exactly as shown in the picture. They arrived quickly and I was extremely impressed at how well they were packaged. I would definitely purchase again.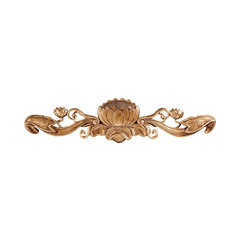 De Velde Water Lily Architectural Wall Pediment
Wall Accents
Beautiful Piece: This is beautiful. It's a little weighty which makes it feel like better quality. It looks like very good quality too. I hung it over some valances in a kitchen nook and the area stands out beautifully ! Originally I was going to order 3 to hang in the living room over 3 windows but they were sold out. Still, it is great where it is. I'll order more if they have them.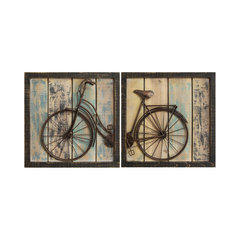 2-Piece Bicycle Wall Decor Set
Wall Accents
Very nice piece of wall art: I will admit that I wish they were just a bit larger, but overall I am very pleased with the style, quality, and look of the product. I would recommend this to anyone who likes a rustic or country look in their home.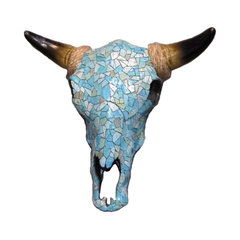 Wall Accents
Great Piece!: The steer skull is exactly as expected. Great quality! The color compliments my living room nicely. Just recently had a party and had many compliments on it! Absolutely love it!!!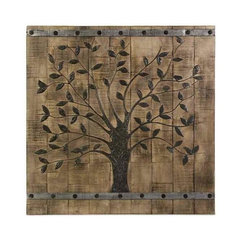 Tree of Life Wood Wall Panel
Wall Accents
It is beautiful!: It is beautiful! I found the best pricing through this sight and received it in a timely manner. It is very heavy for hanging. Seeing we are hanging it I a entryway we want take sure it is solid to the wall above the door.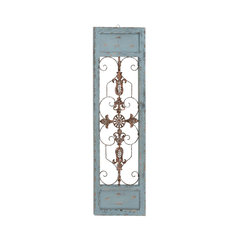 Wall Accents
Love these panels!: Purchased 2 of these to incorporate into a set of french doors. They are lovely. Can't wait to get started on the construction! Will post the finished products when completed.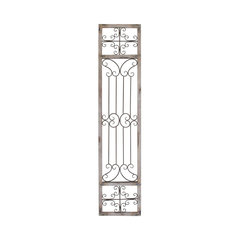 Classic and Contemporary Metal Wood Wall Decor 72"H, 16"W Wall Decor Home Decor
Wall Accents
Rustic Grey Panel: I absolutely love these panels. My plan was just to buy 1, but ended purchasing a 2nd. I placed them on each side of a door way to my dining room. We are also going to add some Faux Hinges to give it a saloon door appearance. Looks even better than a barn door! Great quality too!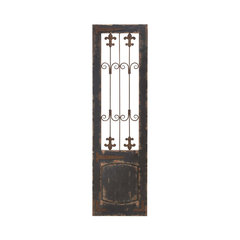 Contemporary and Modern Wood Metal Wall Decor 57"H, 16"W Wall Decor Home Decor
Wall Accents
Great accent piece: Was very excited to get this item! Saw similar piece on another website priced much higher & when I spotted it on Houzz, I took the plunge and ordered it. Very happy I did. It's gorgeous in person