Wall Decals
A wall decal can quickly and easily breathe life into otherwise plain surfaces; after all, it adds color and visual interest without the hassle or commitment of paint or wallpaper. For renters, or those who frequently change their mind, wall stickers are the perfect solution to spruce up a space. If you're in search of some vinyl wall art to add to your home, the following will help you:


What kind of wall decal designs are available?

If you can dream up a design, chances are it exists. Wall quotes have become a popular way to express beliefs and display welcoming sayings. Wall decals for kids come in every size, shape and color, and they are an inexpensive way to make your child's room fun and lively — some options can even be drawn on like a chalkboard! If you can't find the perfect one among the masses of nursery wall decals and tree wall decal designs, you can always have custom wall decals made to suit your needs.


Are removable wall decals suitable for rentals?

Yes, almost all decals for walls are removable and will not damage the surface they're mounted on. So if you've been eyeballing that amazing sticker mural that makes you feel like you're in the middle of a wooded forest, go for it. Always double check the label on your wallsticker to make sure they're removable before you apply.

Browse through decal ideas on Houzz to discover one (or two or three) that fits your space.
1 - 36 of 54,770 products
Sponsored Products
Featured Reviews of Wall Decals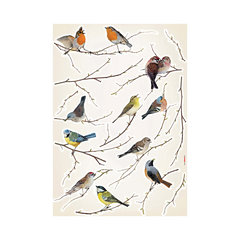 Wall Decals
Birds and Branches Wall Decals: I love these beautiful decals and I really love that they're repositionable. I will definately purchhase wall decals through the Houzz Co. again. Thank you for a great site to constantly explore! Dawn Harting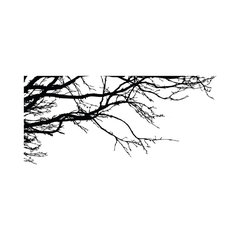 100"x44" Tree Top Branches Wall Decal Vinyl Stickerck
Wall Decals
Beautiful but entirely too difficult to apply...: Yes they look beautiful after the 90 minutes it took to put this up. This was definitely an exercise in team building and unless you have a patient partner don't attempt this application. The piece is split into uneven sections that one has to match as it is built...no problem there. BUT...the main branch piece is so large that it bubbles and folds due to the size as we are trying to remove the backing, holding it on the wall with arms stretched and our heads pressed against the first layer of backing. . If this decal is considered removable I think this will only happen if you remove the wall. Once it sticks there is no moving it or adjusting it even during application. Again...yes it's really strikingly beautiful. When you finally get it up be prepared for marriage counseling unless you have patient husband like mine. Even he was on the verge of quitting.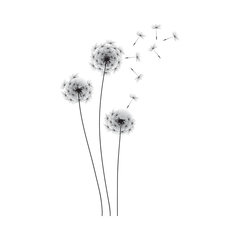 Whimsical Dandelion Peel and Stick Giant Wall Decals
Wall Decals
The decal looks beautiful on my wall!: The decal looks beautiful on my wall! It was easy to transfer onto the wall and it sticks perfectly even though the wall isn't perfectly smooth. I wasn't aware that it doesn't come in one piece, i.e., each flower is separated in three pieces, but they connected well.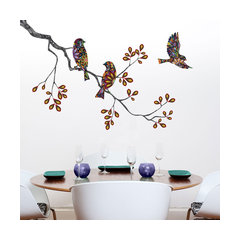 Birds and Tree Branch Wall Sticker, Decal, Left
Wall Decals
Easy and great quality: What a difference this has made to my windowless bathroom! I placed the decals in my own arrangement, using 2 sets, laying them around corners. Set one bird above the top of the towel rod, which makes me smile every time I see it. Placed them by myself, which was only tricky a few times because of the length of the pieces. Two sets of hands would have been easier. Love it .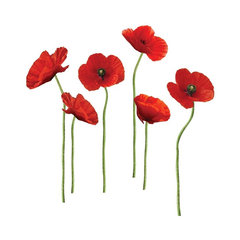 Poppies at Play Giant Wall Decal
Wall Decals
Looks great!: Easy to put on (and to take off and reposition). Really makes the small bathroom plain wall area look spectacular. A good 40" high by 60" wide sprouting from the baseboard and hydronic heating element, but can be adjusted smaller or larger. Transparent edging around the flowers can be detected, but only on close inspection.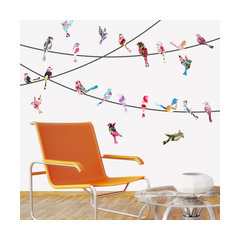 Wall Decal, Watercolor Birds on a Wire
Wall Decals
Very cute: I bought this to decorate the wall around my granddaughter's crib. I love that I can play with the arrangement and the birds are bright and colorful without being kitchy. It's a great way to decorate a spot that might need to be changed in a few years.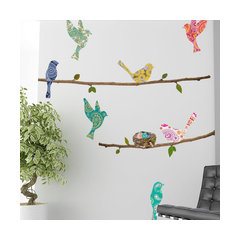 Wall Decal, Paisley Birds and Branches
Wall Decals
Pretty Paisley Sewing Room: I used the Paisley Birds & Branches in a small bedroom that also doubles as my sewing room and could not be more pleased with it. It arrived even quicker than I expected and was easy to put up. The colors are beautiful and it adds just the pop the small room needs! My young grand daughters love it!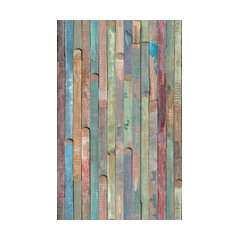 Rio Colored Wood Adhesive Film
Wall Decals
Love it!: I wasn't sure where I was going to use this and now I want to use it everywhere! I covered some IKEA side tables that had water damage and they look great! I'm going to use it in my kitchen cabinets next! It looks just like the picture and it's very easy to apply. I will definitely be buying more rolls of this!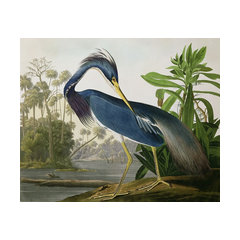 Louisiana Heron Painted Wall Mural, 48" x 48"
Wall Decals
Pleased with Purchase: The wall mural I ordered came faster than expected, and was exactly what I had hoped for. A quirky, lovely addition to the walls of my newly acquired house on a cove which happens to have many real blue herons outside of the windows for ones viewing pleasure!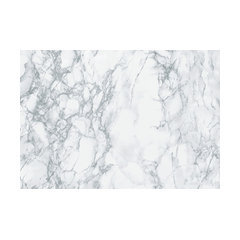 Gray Marble Adhesive Film
Wall Decals
Awesome product!: My order arrived in just a few days after placing my order, so I got to start my project much sooner. The adhesive was very easy to work! It looks so much like real marble that everyone who sees it thinks it's the real deal. Have had it on the counter tops since August 1, 2016 and so far we haven't had any issues. I would definately use this product again!!