Bathroom Accessories
Even though decorating a bathroom isn't that glamorous, there are many different ways to add color and character to this otherwise dull, sterile space. Bathroom necessities, including shower curtains, bath mats, towels and mirrors, can brighten up a space, while shower caddies, soap dispensers, tissue boxes and glass canisters can help with storage. As you get ready to revamp your bathroom space, be sure to remember all the essentials.


Shower curtains

Both functional and decorative, shower curtains will add an interesting visual element to your bathroom while also protecting your walls from excess moisture. They come in a variety of materials, including plastic, vinyl or fabric, and range in style from quirky and punchy to classic and traditional. Vinyl curtains are usually cheaper than fabric shower curtains, but likely will not last as long. If you choose to go with a fabric shower curtain, don't forget to also purchase a shower liner to protect your curtain's material over time.


Bath mats and rugs

Bath mats and rugs will provide extra protection for the floors, and provide a soft, warm spot for your feet while you're brushing your teeth or just stepping out of the shower. You will generally want to place your rug in close proximity to both the shower, bath and vanity. If you have a small bathroom, it's possible only one rug will reach, otherwise you may consider purchasing multiple bath mats. Choose a color scheme or theme for your bathroom, and consider matching the color of your mats to match. Purchase a bath mat with a liner beneath it for the shower area to prevent slipping.


Towels

Besides being above all functional, towels also add color and texture to your bathroom's design. Choose your towels carefully, paying attention to color and design, so that they are cohesive with your bathroom's theme. Instead of hiding them in a linen closet, display them in the open on shelving or hung from racks. In terms of material, cotton is generally the best choice: durable and absorbent, it's soft against skin while also allowing it to breathe.


Bathroom hardware

Whether you're starting from scratch or remodeling a bathroom, pay attention to the hardware. A simple change in cabinet pulls and curtain rods can make all the difference in your space. There are limitless styles to choose from depending on the look you want to create in your bathroom. Choose Lucite pulls for a chic and timeless look, or bronze curtain rods for traditional, dramatic appeal. Consider choosing all of your hardware with the same finish to create cohesion throughout your bathroom design.


Bathroom decor

Pull the look together with soap dishes, dispensers, baskets and furnishings that complement each other and fit within the theme. Consider artwork for the walls or sculptures for open counter space. Add candles or incense to create a relaxing and inviting aroma, or plants for a touch of nature. You can even find a decorative shower caddy or beautiful mirror for added interest.
1 - 36 of 70,029 products
Sponsored Products
Featured Reviews of Bathroom Accessories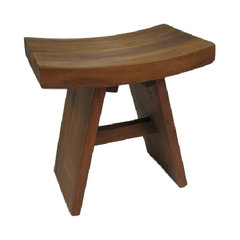 Bathroom Accessories
Beautiful, Sturdy and Great Deal!: We purchased this Javanese Teak shower bench from Houzz, saving $36.00 off the next best price we could find online. This bench is well-made, sturdy and looks like it will last 25 years. Shipping was lightning fast, was at our door 3 days after ordering. A great experience, Thank You Houzz!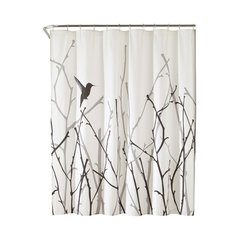 Kensie Vicki Shower Curtain
Bathroom Accessories
The way how I like it: This curtain perfectly fits my bathroom via it minimalistic design. Delivery was quick and I didnt notice any defects. Also, it packaged pretty good so you shouldn't worry it can get dirty during the delivery.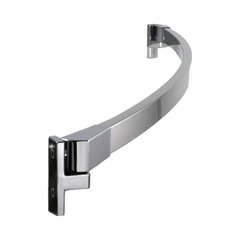 60" Curved Fixed Shower Curtain Rod, Brushed Nickel, Polished Chrome Finish
Bathroom Accessories
Shower rod: This was my first order from Houzz and I was very pleased. The delivery was fast and the shower rod was great quality and easy to install. I will definitely order from houzz again.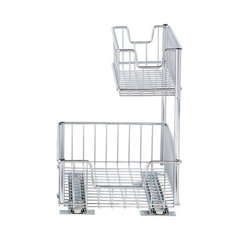 Trinity Sliding Undersink Organizer
Bathroom Accessories
Good... but: The measuring was slightly off. My fiancé had to file it a bit to get it to fit under the sink. Not a problem, as he had the tools, but fair warning, ours was about an 1/8 inch too high to fit in.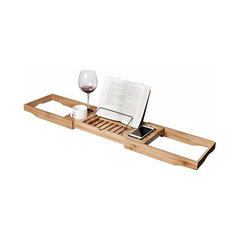 Welland Bamboo Bathtub Caddy Expandable Shower Bath Tub Tray Organizer
Bathroom Accessories
This bamboo tray gives some warmth to our gray and glass bathroom!: This bamboo tray gives some warmth to our gray and glass bathroom! Very functional, sturdy enough for a book, drink, and cell phone. Sides adjust for sturdiness sitting on sides of tub. I would highly recommend this tray!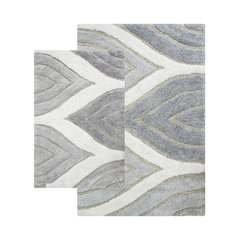 Davenport 2-Piece Bath Rug Set, Gray
Bathroom Accessories
I like it but the colors are a bit different than I expected: I like the feel and thickness of these mats. The only surprise is the area that was called gray has a very light greenish tint to it. The beige area which is what I really wanted to match was exactly what I thought it would be. Luckily I found towels that were called "sulfur gray" which matched the gray of the mats perfectly. The brown wasn't as dark as I expected but it was ok for me.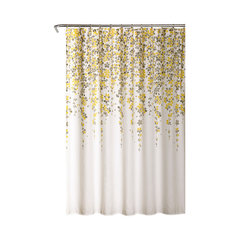 Weeping Flower Shower Curtain, Yellow/Gray, 72"x72"
Bathroom Accessories
The product was on time with notification follow through and experience of order was ideal. Found it, loved it and the price and it was at the client's door when expected.: The shower curtain was just right for my client. It was exactly what she hoped it would be to help redefine her tired bathroom. The product was easy to shop from description and online images, no surprises when it arrived! Only comment was that there were dozens of threads from the embroidery were not finished cut. Client shucked them before hanging, no pulls or issues, just a happy smile once it was on the rod!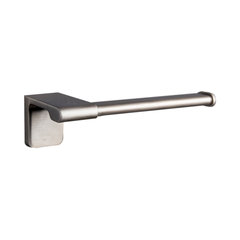 Dash Toilet Paper Holder, Brushed Nickel
Bathroom Accessories
The paper stays in place!: I was worried with the design that the paper would slide off and be annoying, but it matches some towel hooks in my bathroom so i bought it anyway. There is enough of a lip on the end to keep it in place, even at the angle of pulling toward the open end. Nice!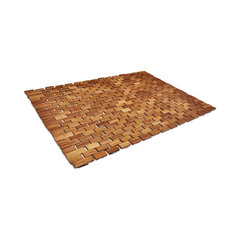 Folding Teak Bath Shower Mat, Mold Resistant
Bathroom Accessories
Needs Tweeking: Good quality. Teak is a very good looking and water resistant wood. The one negative is the non skid material does not work well on our shower pan. It still slides a little if your not aware. It is better than no mat a all. I would recommend this mat if you have a grab bar in your shower for added safety.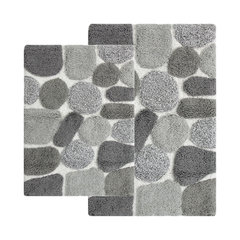 Ciottolo 2-Piece Bathroom Rug Set, Gray
Bathroom Accessories
Although there are usually lingering doubts about the accuracy of the color of an item bought on-line, I was pleased with the color of the rugs I received.: Although there are usually lingering doubts about the accuracy of the color of an item bought on-line, I was pleased with the color of the rugs I received. The quality was also very good, considering the price paid for the items.