Grab Bars
Most of us have almost taken a tumble or completed a full-fledged nosedive in our bathrooms. Even if you're the most graceful of people, slippery surfaces and other bathroom hazards put all of us on the same playing field when it comes to avoiding slips and falls. Luckily, it's quite easy to add extra stability and support with bathroom grab bars and shower rails.

Grab rails are especially helpful for the elderly, disabled and children as they allow them to safely move about during their daily bathroom routines with ease and independence. The best placement for grab bars next to your bathtub is along the inside wall and in front where the faucet is located for maximum support when stepping in and out — you may even want to install an additional grab bar on the back wall for added stability. As for shower grab bars, place them along the inside wall of your shower stall and just below the showerhead. For best and safest results it's recommended you follow the guidelines provided by the Americans with Disabilities Act.

You'll find dozens of bathroom grab bars right here on Houzz to keep your bathroom safe and slip free.
Featured Reviews of Grab Bars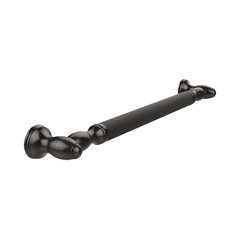 16" Grab Bar Reeded, Oil Rubbed Bronze
Grab Bars
Extremely satisfied: This grab bar met all my needs. It is neat and beautiful in appearance, while also seems to be very strong.Feels a little heavy, but after installation I dont expect that to be a problem.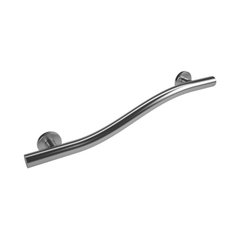 Life Line Series - Wave Bar, Brushed Nickel, 18", Left Hand
Grab Bars
Not an ordinary grab bar.: The grab bar came in the time and fashion it was promised. Very durable. Unique design. My client loved it. Be sure to inform your clients that this may or may not be ADA compliant. That is important to some. Great looking grab bar. We ordered two more!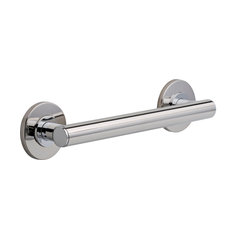 Delta 12" Contemporary Grab Bar, Polished Chrome
Grab Bars
Does not look like old people grab bars.: Does not look like old people grab bars. We installed it vertically in order to get into our very deep soaking tub. We love having it and feel safer for our guests as it is in our guest bath.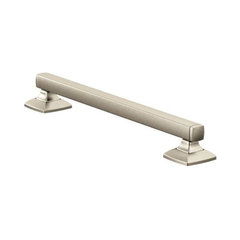 Moen YG5112 Voss 12" Grab Bar, Brushed Nickel
Grab Bars
I did not see, from the picture, that the bar is square--it does not curve into your palm as comfortably as a rounded edge.: I did not see, from the picture, that the bar is square--it does not curve into your palm as comfortably as a rounded edge. It is of excellent quality, but with the R&D done, and the molds set, these things are overpriced.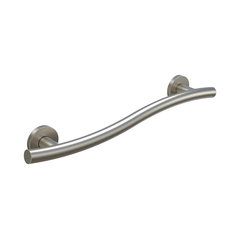 Keeney Wave Designer Grab Bar, Satin Brushed Nickel, 16"
Grab Bars
Keenly wave bar: As an Interior designer this is the third time I have ordered this wave bar for a client. I love it & clients always love it. The diameter is smaller than conventional grab bars & it looks so cool & modern as well as very functional.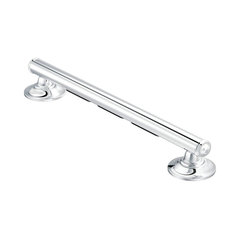 Moen Home Care 16" Designer Grab Bar, Chrome
Grab Bars
Substantial and elegant, too!: I evaluated many grab bars, determined to avoid the institutional look most of them have. This one succeeds in doing that with towel-bar styling and concealed screws. Installation was not difficult. We are happy so far.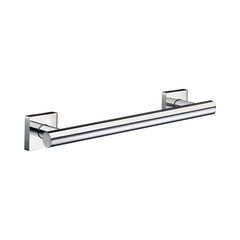 Grab Bars
grab bar: This grab bar goes very nicely with my new shower. I thought some safety measures should be included. Design and function were important and this bar fits right in. Glad to have found just what I wanted.