Decorative Plates
A unique take on wall décor that fits perfectly in your kitchen or dining room is a beautiful set of decorative plates. With scalloped edges, unique textures, vibrant colors and picture-perfect scenes, decorative wall plates add style and a timeless sense of sophistication. Though it can be difficult to find artwork that doesn't detract from your appetite or that culinary vibe, decorative plates fit right in. While this accent has been around for many years, you can still find plenty of bright and sleek styles to fit a more modern décor.

Come find unique and exotic designs in our assortment of decorative wall plates.
Sponsored Products
Featured Reviews of Decorative Plates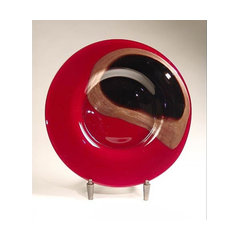 Dale Tiffany Sophistication Charger With Stand, Multi
Decorative Plates
Charger: This is a beautiful piece that I have placed in my great room....I get so many compliments on this item. I will continue to purchase items from your company. The quality is outstanding.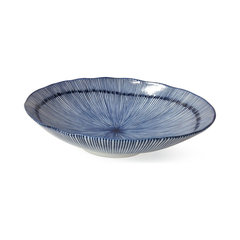 Decorative Plates
oval plates: i had not realized these dishes are oval. they are great for spaghetti or as a soup plate. or to serve appetizers etc. beautiful, and i will keep them because i have the plates to go with them, but i would have liked them round.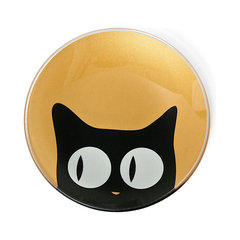 Decorative Plates
cute and funny: Plate stands well against a book shelf or wall. Well packaged so arrived undamaged. Aspect is as seen on screen. May require to handle with care. Very cute. Decorative use is ideal ( it would not recommend putting anything on it, it is too small anyway to contain much, almost like a coaster size)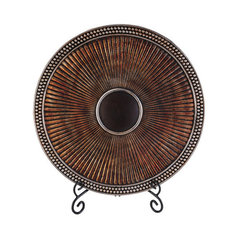 Davina Charger Plate With Stand
Decorative Plates
charger plate and stand: The overall quality of this plate and display stand is good-very large and heavy though. Seems to be made of a plaster type material and when I first took it out of the packaging, there were marks and distortions. After wiping it down with a damp cloth, those were removed but there was still an area where the colors were still marred by a small imperfection. When displayed on the stand, that area was not very visible--thus the 4 instead of a 5 star rating.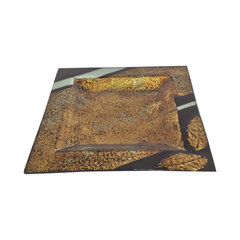 Decorative Plates
Just as pictured!: With their smooth sheen, these decorative plates are quite lovely and well-suited for a gender-neutral transitional décor. The colors are just as pictured, so you can order with confidence. I'm very pleased with their appearance, quality, and price.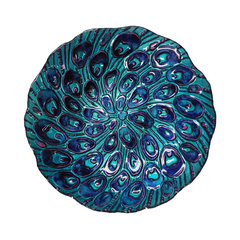 18" Peacock Tail Glass Plate
Decorative Plates
Nice but not entirely as I expected: While I could see that there was a bit of a convex sign element, this is much more bowl than plate. Also, I didn't know the back was "silvered" so light doesn't pass through but is reflected. My plan had been to either hang on the wall or use a plate stand to display, neither of which is possible. This will look lovely on a low table (I don't really care for the silver showing so eye level doesn't work for me). Overall, I like this - just doesn't fit into my schematic as I originally visualized.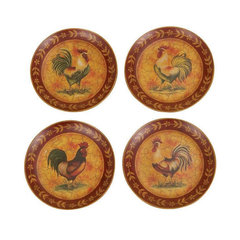 Traditional 8" French Country Rooster Plates, Set of 4
Decorative Plates
Would buy again: The dishes arrived well packed and on time. I was pleasantly surprised with the quality. One dish had a slight piece of some sort of putty on it that I couldn't quite get off but given where they are hung I wasn't worried about it.